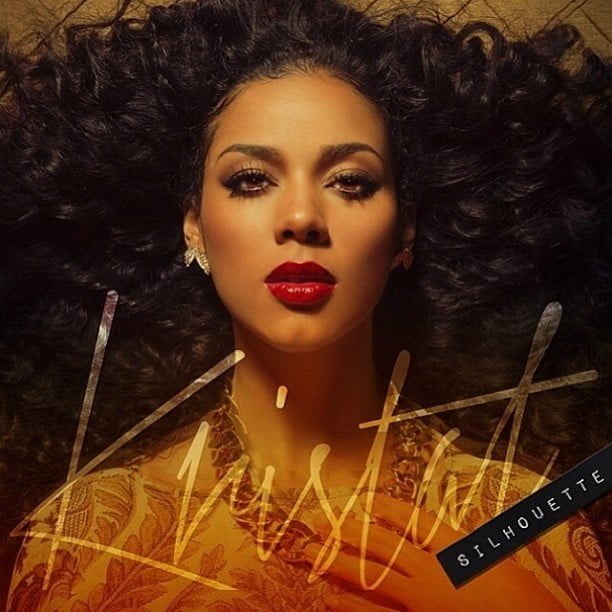 Throughout the years there has been a plethora of female artists scratching out a tune to become the high priestess and the conversation would be moot without the full acknowledgment of Kristal. The soulful siren who hails from Charlotte, North Carolina has captured the attention of many a mogul, but it was musician/actor/author Tyrese Gibson who captured the essence of Kristal and signed her to his label Voltron Recordz which will release her debut untitled disc summer 2014.
Gibson established Voltron Recordz in 2009 as antithesis to the traditional recording label: "I have full respect and admiration for the record music process," says the Grammy nominated artist and CEO of Voltron Recordz. "However, in my house, I wanted to use some of the disciplines of traditional label practices and the lessons that I have learned from the buying public so that I may present the best sonic efforts possible." He continues, "In Kristal's album, both fans, radio programmers and music directors will find an in-depth record which not only sounds amazing but will touch you in a way that music hasn't in a very long time."
Humility, a passion for music, and a chance meeting led Kristal to Tyrese Gibson. When musical minds connect, history is made. We've learned about it in the past: Berry Gordy and Diana Ross; Clive Davisand Whitney Houston; Babyface and Toni Braxton, and Clive and Alicia Keys. So to see the partnership of Tyrese Gibson and Kristal written in the annals of history is not a leap of faith.
"An artist like Kristal may come along once in a decade," says Gibson. "I am just overjoyed that I have the opportunity to present her talents to the world." With a new single "Silhouette" which made its terrestrial debut at Atlanta's V103, Kristal is off to a great start and is prepared for the exciting journey which lies ahead. Click here for a free download of "Silhouette".
Fans of Tyrese will be surprised to see the actor/musician/author take on the role of music executive, but for Tyrese Gibson, this is just the next chapter in his secret diary. Fans can follow Kristal on Twitter @itskristallyn or on Instagram and join her on Facebook at Itskristallyn.