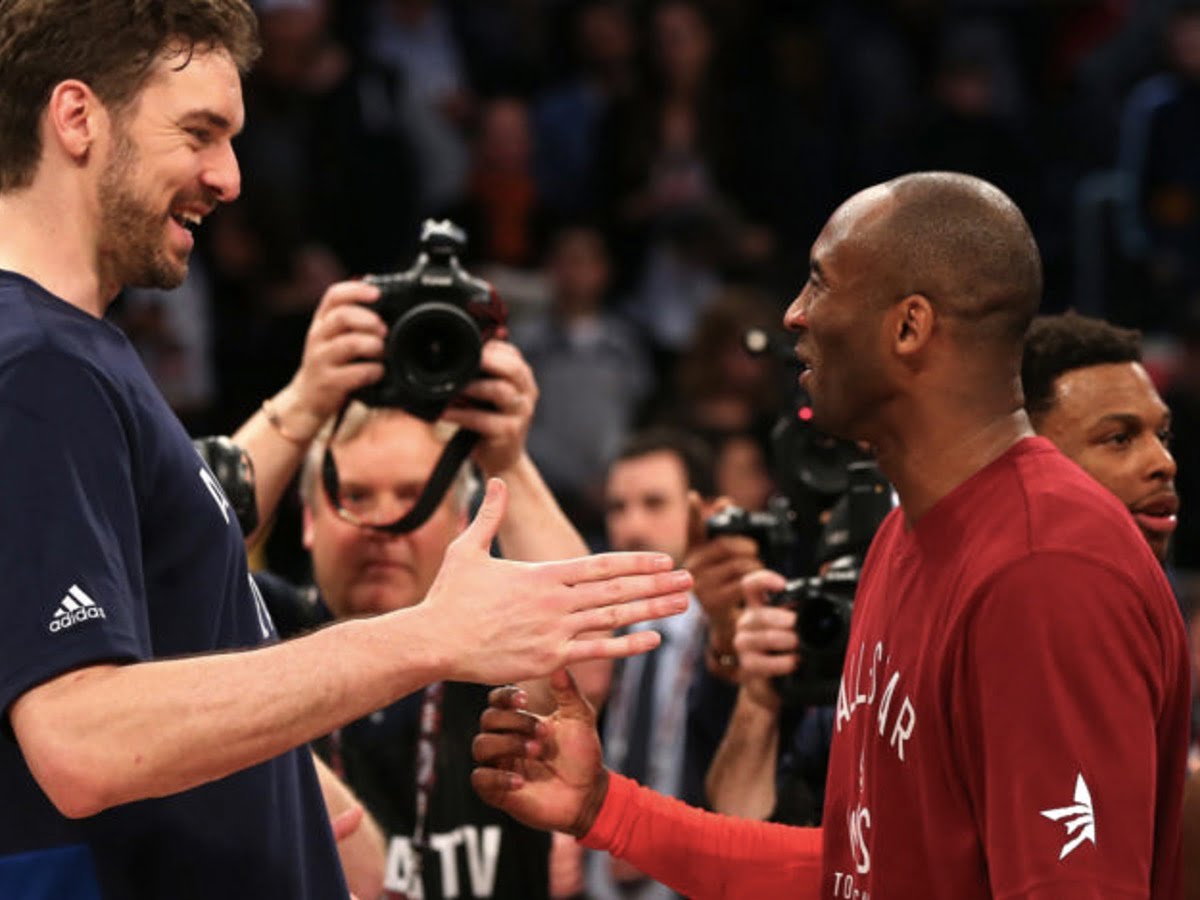 NEWPORT BEACH, Calif. – Vanessa Bryant celebrated her friend Pau Gasol's birthday with a sweet greeting via her Instagram.
The late NBA and LA Lakers superstar Kobe Bryant's wife didn't forget to pay a sweet tribute to her pro basketball friend on his birthday. Pau Gasol celebrated his 41st birthday, and friends and fans all shared their birthday messages. One of the sweet greetings the NBA champion received was from Vanessa Bryant.
Vanessa shared an Instagram album with photos and videos taken from their many family vacations together to mark her friend's special occasion. It included snaps of Vanessa's kids having fun with their Uncle Pau. She also shared a video clip of one of the many Lakers games and Pau Gasol's days on the basketball court, playing with her late husband, Kobe Bryant.
It was such a thoughtful tribute from Vanessa, especially with the heart emoji at the end of her short but message. She wrote in the caption, greeting 'Uncle Pau Gasol' a happy birthday. Vanessa called the basketball player her brother, and she also thanked him for always being there for their family.
As most fans know, the past year had been sad for the Bryant family after Kobe and Gianna's untimely death in a tragic helicopter crash in January last year. Pau and Kobe were also incredibly close, especially during their time playing for the LA Lakers.
It seems that the two families remained close and supportive of each other. In Vanessa's birthday tribute, Pau Gasol's wife, Catherine McDonnell, commented on her love for the late NBA superstar's wife.
Vanessa Bryant's birthday post for the NBA star quickly got over 447 thousand likes a couple of hours since she shared the tribute. Former NBA star Dwayne Wade's wife, Gabrielle Union, also liked Vanessa's pics. Some of her Instagram followers echoed her birthday greeting, sending their birthday wishes to Pau Gasol on his special day.