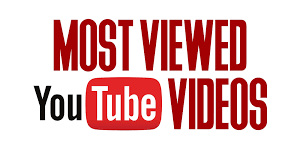 As time goes on YouTube has been apart of this society for another whole decade. Music videos have changed tremendously compared to how they have been in the past years. Videos that may have gone viral before wouldn't be so quick to be interpreted as viral material these days.
If you were to go by the number of views YouTube is considered the most trusted media platform in the world and the go-to, to watch music videos.
YouTube has just disclosed its list of the most victorious music videos of the 2010 – 2019 decade, and while it's primarily populated by the biggest pop stars in the U.S. and U.K., there are a few acts that breakthrough that show how taste in music began to change in the prior several years.
Check out the list below to see if one of your favorite tunes made it.
1. Luis Fonsi – "Despacito (ft. Daddy Yankee)" – 6,558,078,465 views
2. Ed Sheeran – "Shape of You" – 4,517,718,066 views
3. Wiz Khalifa – "See You Again (ft. Charlie Puth)" – 4,320,523,808 views
4. Mark Ronson – "Uptown Funk (ft. Bruno Mars)" – 3,732,564,526 views
5. Psy – "Gangnam Style" – 3,471,161,219 views
6. Justin Bieber – "Sorry" – 3,225,301,301 views
7. Maroon 5 – "Sugar" – 3,086,744,534 views
8. Katy Perry – "Roar" – 2,968,228,909 views
9. OneRepublic – "Counting Stars" – 2,883,120,697 views
10. Ed Sheeran – "Thinking Out Loud" – 2,864,887,373 views
Last update was on: October 26, 2023 2:15 pm