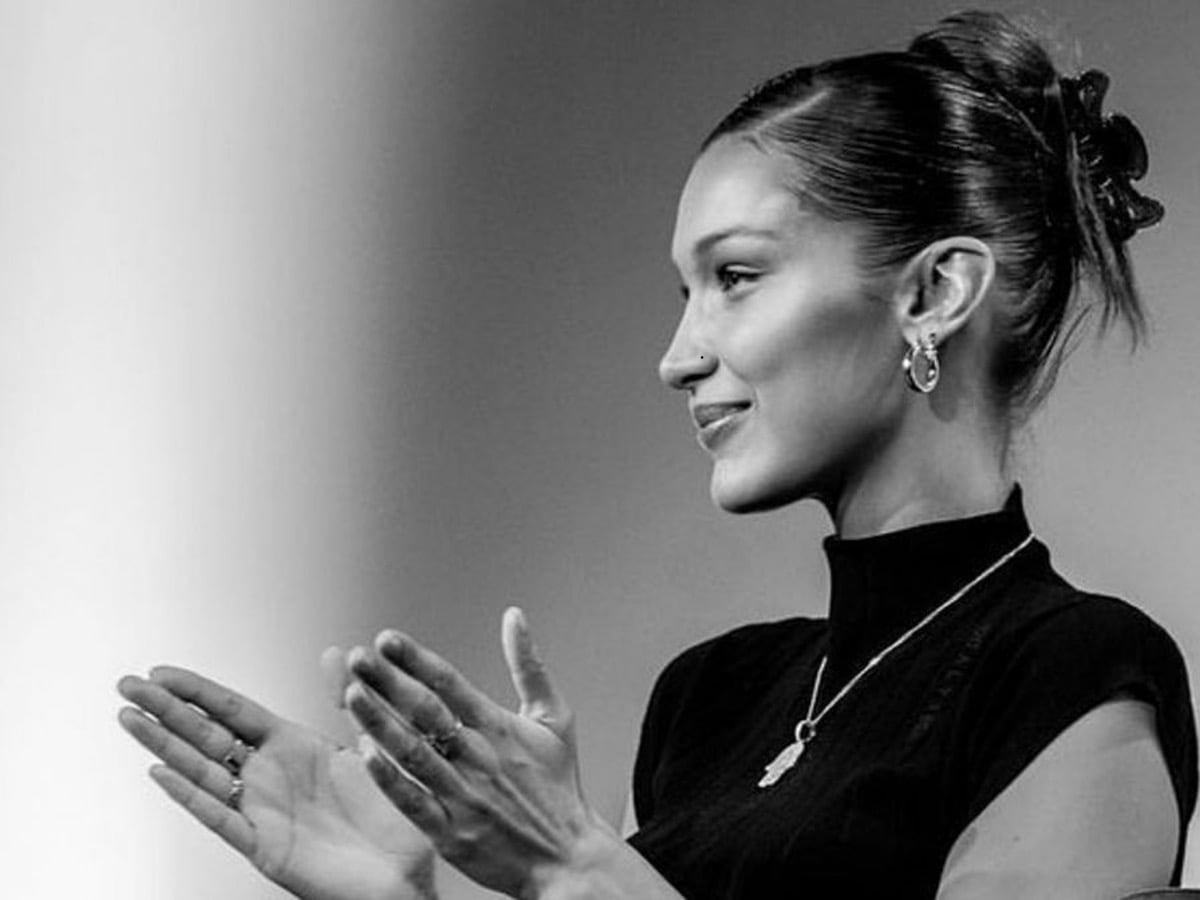 Bella Hadid is a famous supermodel. She has glamorously presented the famous works of world-renowned fashion designers and brands, including Marc Jacobs, Chanel, Diane von Fürstenberg, and Tommy Hilfiger, on the runways of international fashion shows. 
The stunning 25-year-old beauty also presented the elegant creations of other famous names and labels in the fashion business like Philipp Plein, Bottega Veneta, Moschino, Missoni, and Balmain. Bella Hadid has appeared in several fashion weeks in Paris, London, Milan, New York, and other major cities worldwide.
However, this week, you will learn that supermodel Gigi Hadid's sister exposed her human nature to her fans. Bella Hadid wanted to offer sage advice to depressed or anxious people.
She wanted to reach out to individuals struggling and feeling rundown. You may feel astonished as to how Bella Hadid dispensed her kind and caring words to her audience.
She shared images of herself crying. Then, famous real estate developer Mohamed Hadid's youngest daughter captioned her social media post, affirming that social media is not authentic.
Bella Hadid emphasized that struggling people should remember that statement of hers. The teary-eyed supermodel also relayed to her audience that sometimes all people who are down and out need to hear is that they are not alone.
Isabella Khair Hadid, who owns the Instagram handle @bellahadid, where she has more than 47.2 million followers at the time of writing, remarked that she loves, sees, and hears her fans who have mental health issues. 
The Washington, D.C.-born supermodel admitted to burnouts and breakdowns, confirming that she also struggles and has many issues. Bella Hadid addressed mental illness and advised her fans to spend some alone time understanding one's joys, traumas, routines, triggers, and oneself overall.
As you can see, Bella Hadid wanted to help people currently in distress. Although the Hadid family are well-known for keeping their personal affairs and emotions to themselves, the famous daughter of "The Real Housewives of Beverly Hills" star Yolanda Hadid broke the mold on social media to tell her fans she is also human willing to help others.
Last update was on: September 6, 2023 1:28 pm