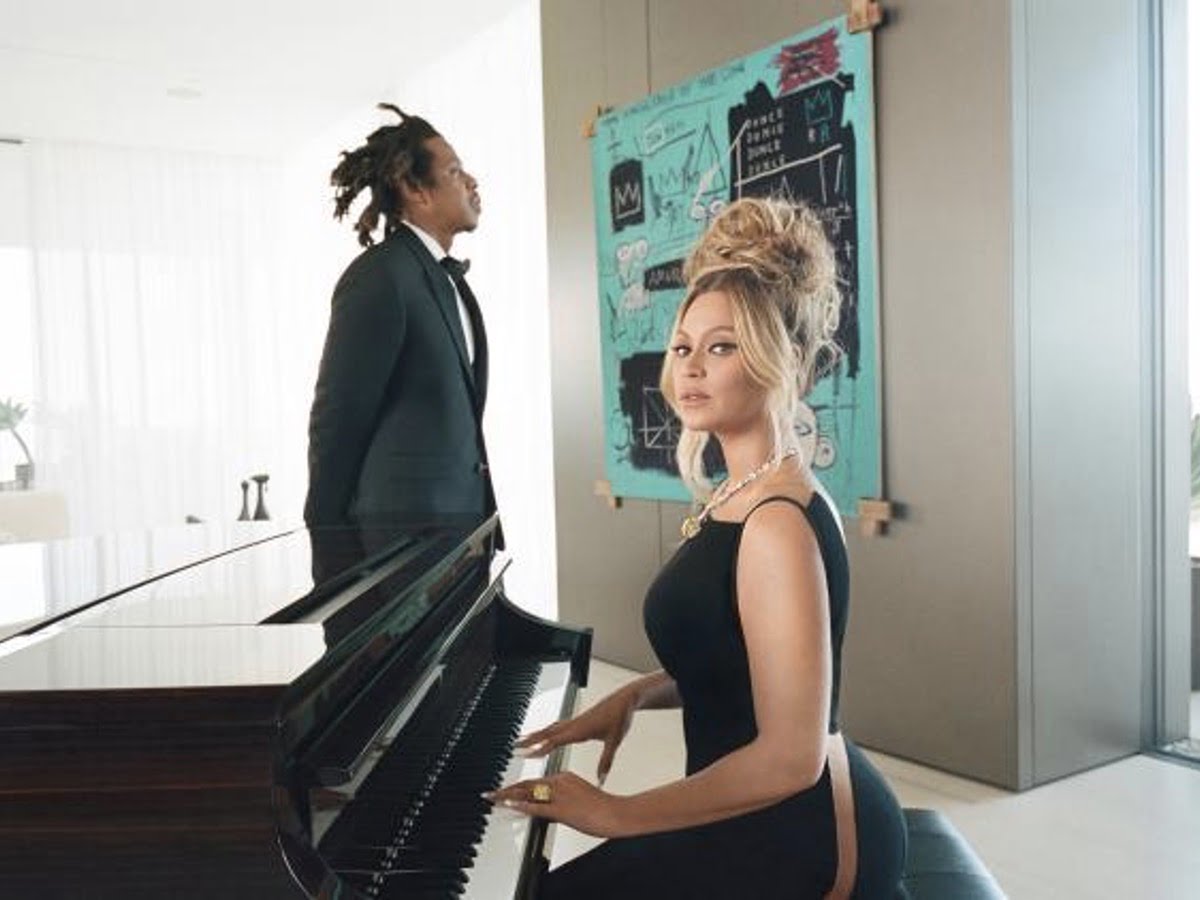 NEW YORK, N.Y. – Beyonce and Jay-Z, one of Hollywood's A-list couples, teamed up for the first time in a major ad campaign, but there may be something that could upstage them.
The power couple partnered to be the new faces of Tiffany & Co's campaign for their new "About Love" collection. Their ad campaign filled with glamor is already out and made massive news. It was Breakfast at Tiffany-inspired, the classic 1961 movie that almost everyone worldwide is familiar with.
The powerful duo joined forces for the campaign photoshoot where Beyonce channeled her inner Audrey Hepburn. She wore the same classic backless black dress that hugs her jaw-dropping curves coupled with sheer gloves. The Texan superstar also wore her hair in a sleek updo for the photoshoot, with fringes cascading in the front while wearing a show-stopping Tiffany necklace.
The artist became the first-ever black woman to wear the iconic jewelry, a 128.54-carat Tiffany yellow diamond valued at around $30 million. Only three other women wore the gorgeous Tiffany necklace before Beyonce: Gal Gadot, Lady Gaga, and Mary Whitehouse.
While Beyonce looks nothing but gorgeous, her rapper turned mogul husband, Jay-Z, also looked dapper in a fancy black suit and bow tie.
Besides Beyonce and Jay-Z and the iconic Tiffany diamond, another masterpiece took the stage in the ad campaign: a never-before-seen 1982 Jean-Michel Basquiat painting. Many believed that it was a painting to Tiffany because of the brand's signature blue robin eggs.
But the company's EVP, Alexandre Arnault, revealed that the promotional ad would include all the Carters. Besides Jay-Z and Beyonce, their daughter, Blue Ivy Carter, will also appear on one of Tiffany's promo ads coming soon.
He explained that the ads would show the special bond between Beyonce and Jay-Z, which is all about love. Arnault also promised and teased what's more to come for their ad campaign. He said that everyone could expect Beyonce to sing "Moon River" to her husband.
Last update was on: September 6, 2023 10:29 am