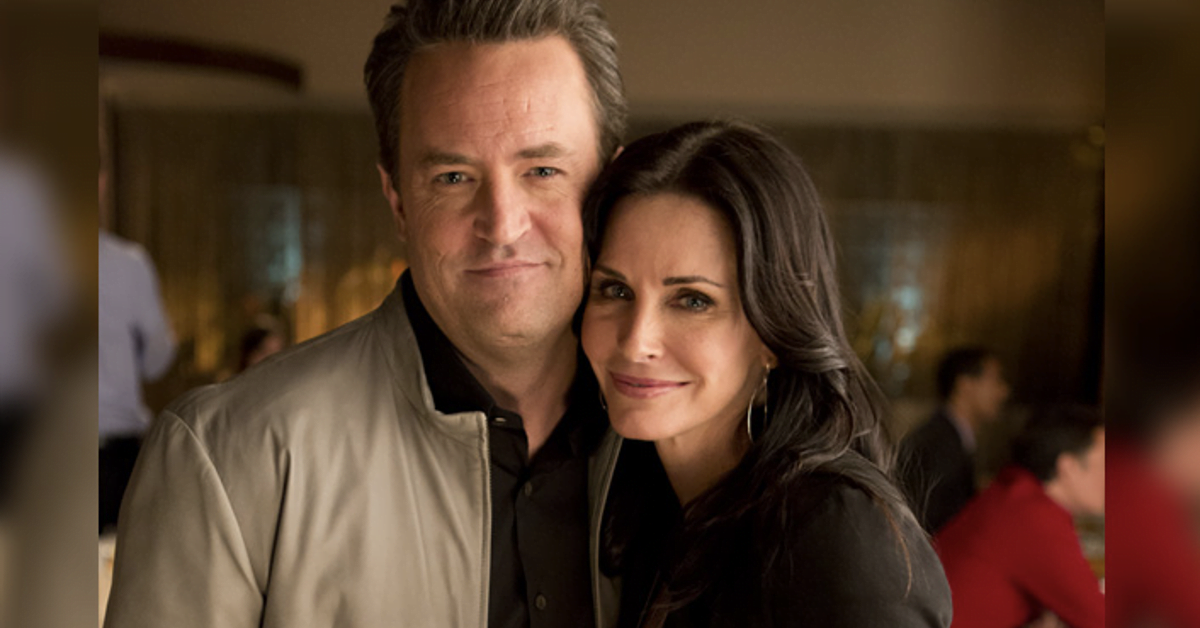 On the same occasion that Matt LeBlanc reflected on the passing of his former "Friends" colleague, Matthew Perry, another member of the ensemble, Courteney Cox, expressed her sentiments on Instagram. After the group's collective statement in October, Cox, in her first public comment, dedicated a heartfelt homage to Perry on her Instagram profile.
Cox shared a memorable scene featuring Monica and Chandler from the show's fourth season, specifically episode 24 titled "The One With Ross' Wedding." In this segment, Ross, portrayed by David Schwimmer, bursts into Chandler's London hotel room exclaiming his impending nuptials. The scene humorously reveals Monica hiding under the covers alongside Ross's best friend. Cox's post also included an amusing blooper from the shooting of this scene, showcasing the endearing and playful nature of their off-screen relationship.
In her post's caption, Cox gathered her thoughts to express her appreciation for having "Matty" in her life. She reminisced about the numerous shared moments with Matthew, choosing to highlight one in particular. Cox explained the backstory of Chandler and Monica's relationship, which was initially scripted as a brief encounter in London. However, the audience's enthusiastic response transformed it into the start of a significant storyline.
Further, Cox elaborated on the blooper in her video, mentioning how Perry would often suggest humorous lines before filming. She remembered him as both amusing and considerate. The passing of Perry is evidently impacting the cast deeply, as they take their time to pay tribute to him in their own ways. The loss is particularly profound given the small number of principal cast members, all of whom shared an extraordinary journey together.