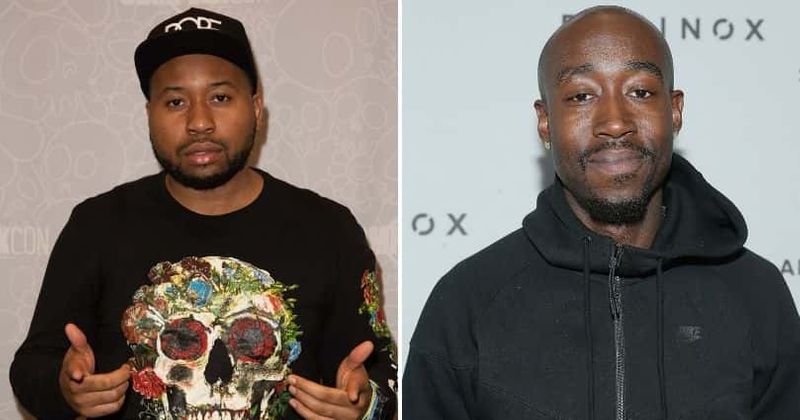 When you check out their Twitter accounts, you can tell that DJ Akademiks and Freddie Gibbs's latest back-and-forth discussions on the popular social media platform are highly noticeable, and they appear more and more enraged with each other.
With this latest development, it appears like DJ Akademiks and Freddie Gibbs do not intend to squash their beef in the near future. If you did not know, they actually rehashed their issues with each other last weekend.
This event resulted in Freddie Gibbs carrying on cracking jokes on Twitter and Instagram at the expense of Livingston Allen, who you very well know as DJ Akademiks. The latter was lucidly not permitting this foul scenario to just slide without defending himself in some capacity.
DJ Akademiks, who covers various entertainment items and hip-hop news on the radio and social media, replied during his live stream where he brought up the Brooklyn shooting event.
The latter involved two of hip-hop and gangsta rap artist Freddie Gibbs's associates who got hit. DJ Akademiks also described his social media opponent as literally an Internet gangster who gets online trolling for retweets and jokes, and talking like he is "a steppa."
The furious DJ Akademiks then told Freddie Gibbs, whose other names are Kane and Freddie Kane, to stop tweeting and begin spinning "for the love of God." As you can see, DJ Akademiks and Freddie Gibbs are truly at loggerheads with each other lately. 
Fredrick Jamel Tipton, who is a rapper from Gary, Indiana, kept his reply to the 30-year-old Jamaican-American entertainment media personality. He told DJ Akademiks to stop talking before he "spin" him. 
You can also read the report about Freddie Gibbs reminding DJ Akademiks of the time the latter got suspended from Complex for reckless statements made on social media. 
With these heated conversations, you may wonder what will make DJ Akademiks and Freddie Gibbs terminate their online clash. However, such a favorable and peaceful event appears wishful thinking at this time, and it appears like it will not happen soon.
Last update was on: September 6, 2023 11:19 am