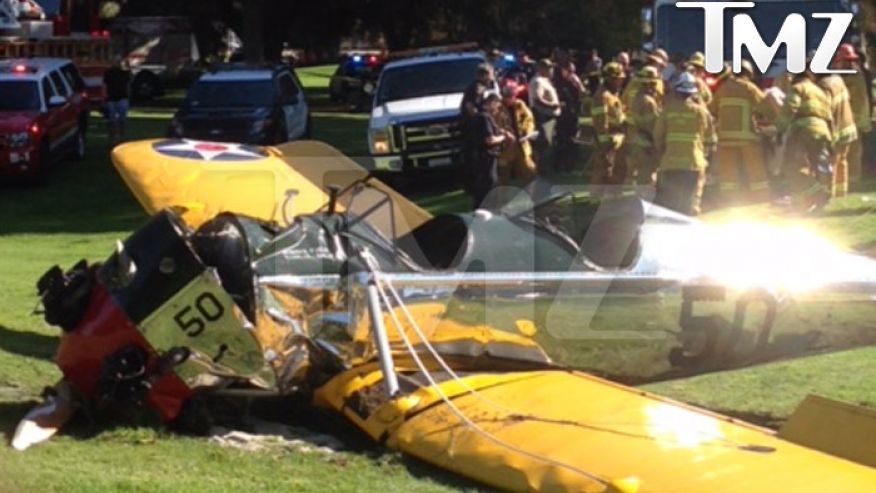 Actor Harrison Ford suffered gashes to the head after a small plane he was piloting crash landed at an L.A. golf course Wednesday, TMZ reported.
The entertainment website reported that Ford, 72, was piloting what appeared to be a vintage 2-seater plane when something went wrong and the plane crashed into Penmar golf course in Venice, California.
Ford reportedly suffered multiple gashes to the head and was bleeding when two nearby doctors at the golf course rushed over to treat the actor.
Ford is known for his roles as Han Solo in the "Star Wars" movie franchise, and his titular role in the "Indiana Jones" movie series.