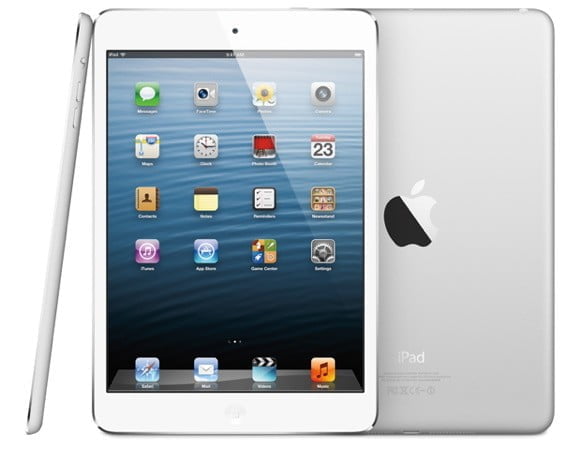 The iPad Mini is like most things from Apple; great features that are usually the top of their class, but always at a prohibitive price. The Mini is streamlined and well rounded, making it much easier than the iPad to relax with. The A5 chip featured in the mini is an older chip, but it holds up well and has a peppy and quick processing ability. The screen size is the main feature of the iPad, but the resolution isn't top of the line. The newer Nooks and Kindles have a better resolution and don't ever appear grainy. The Mini though wants to do everything and everything well, which is a solid selling point.
The price point of $329.00 with the high-end version costing nearly $700.00 ($659.00) seems a bit ridiculous when considering the lower prices of other tablets or say, readers.
If you do not want to carry multiple items like a lap-top and tablet/reader, then the Mini could be for you.
Color:
· Black
· White
· Slate
· Silver
The colors are standard fair really. The muted and neutral tones are nothing spectacular and allow for cheaper mass production. If you want something more spectacular or customized, this isn't the tablet for you. Expect companies to flood the market with cheap skins and customization options however.
Online connectivity
· Wi-Fi
· Wi-Fi and cellular
· Height:7.87 inches
· Width: 5.3 inches
· Depth:0.28 inch
· Weight:0.68 pound
The Wi-Fi + cellular version is a fraction of a pound heavier at 0.69 pounds.
Both versions feature three options:
· 16gb
· 32gb
· 64
7.9‑inch (diagonal) LED-backlit Multi‑Touch
display with IPS technology
1024-by-768 resolution at 163 pixels per inch (ppi)
Fingerprint-resistant oleophobic coating
Chip
The iPad mini features the A5 chip. This is the same chip as utilized in the iPad 2. The chip holds up quite well and is perfectly efficient in the Mini.
Specifications courtesy of Apple.com
Complete specifications can be found at http://www.apple.com/ipad-mini/specs/