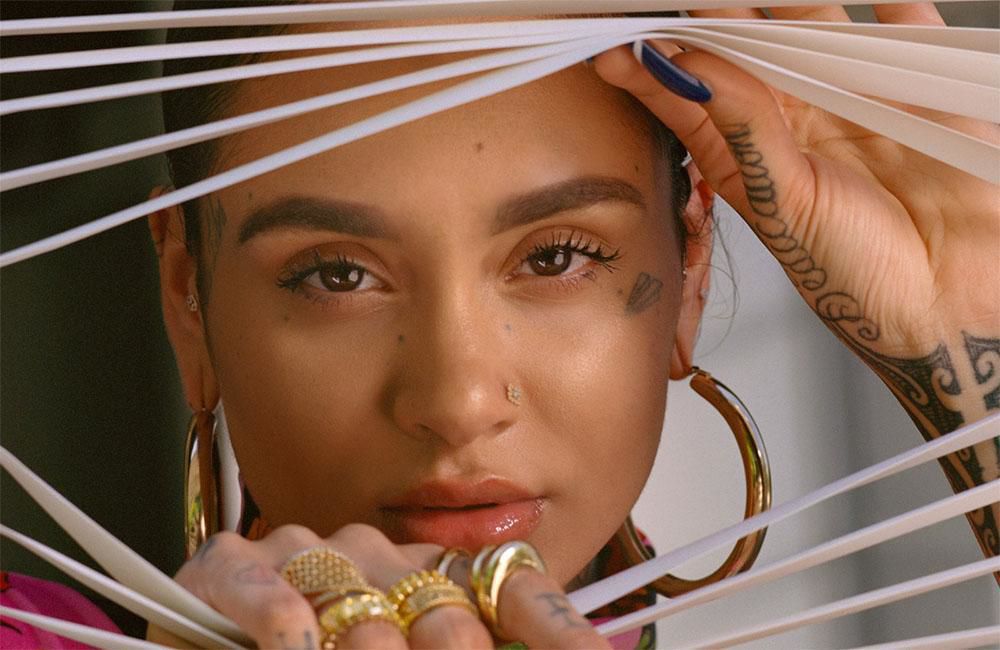 Kehlani took to Instagram to refresh fans with 3 extra sensual new photos of herself. The "Water" singer is a celebrity ambassador for Rihanna's lingerie brand, Savage X Fenty. And looked unbelievable while representing the brand.
In the first shot, she is presenting an amazing 2 piece lace deep black bralette and undies. With traces of flowers imprinted throughout the lace. Showing her many tattoos that cover her body (during her interview with The Guardian, the singer touched one piece of ink that means a lot to her. The location, her leg & the art of her father. Kehlani's father died when she was just one year old. While she didn't really get to know him in person, Kehlani said that many who knew him have "pointed out their similarities." Now that she herself is a mother, she feels an even deeper connection with her father.) including the Lauryn Hill portrait on her left arm. She wore her newly light brunette shoulder-length hair down and accessorized herself with oversized hoop earrings. As she leans on a floral wall in a doorway.
In the next slide, Kehlani is slim fitted into a light mint green bra and matching high-waisted panties. That really complimented her backside. Giving fans an eyeful with her behind facing the camera and smiled with an over-the-shoulder sweet pose. The 25-year-old stared at the camera lens while being captured from a slightly lower angle.
In the final frame, Kehlani wore a matching white underwear set that featured yellow lace at the top and a floral pattern all over. She was snapped in a hallway with both arms pressed against the wall. While wearing a fun playful smile, she tilts her head back an is snapped in a hallway full of pictures in gold frames.
In the span of one hour, her post racked up more than 444,000 likes and over 7,300 comments, proving to be very popular with her 11.9 million followers.
Making an impression on her loyal social media audience is nothing new for Kehlani.
Last update was on: July 20, 2023 8:12 pm