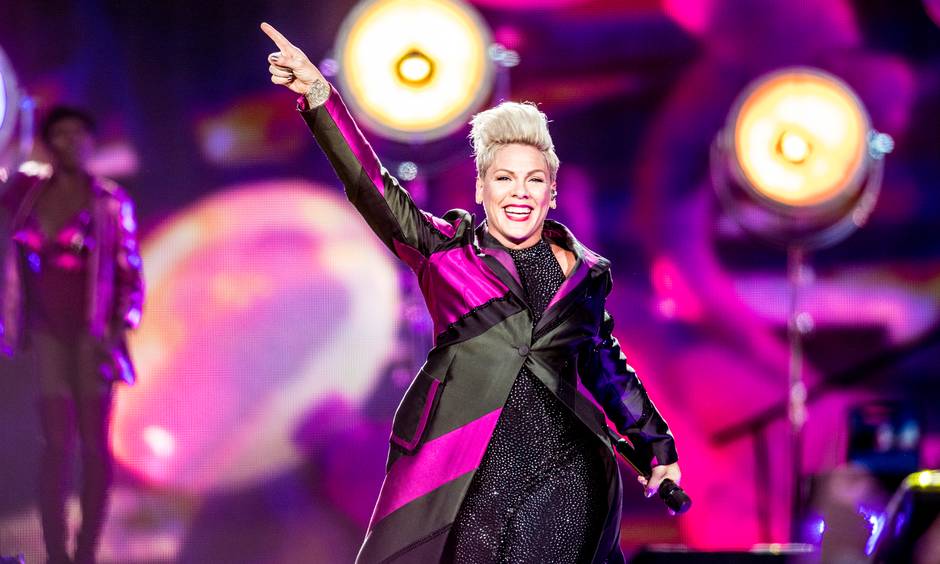 The first female solo artist to earn Billboard's Legend of Live award.  For their record-breaking Beautiful Trauma World Tour is an artist no other than, Pink. The singing star will accept the honor at this year's Billboard Live Music Summit & Awards in November.
"Between her mesmerizing live performances, her high-flying visual acrobatics and her incredible catalog of music that includes 32 singles on the Billboard Hot 100 and three Billboard No. 1 album. There is no other artist that is more deserving of this award than Pink."
Statement from Dave Brooks, Billboard's senior director of live music and touring, reads. "Her Beautiful Trauma tour is a historic feat of endurance and artistic excellence and we are honored that she will be joining us in Beverly Hills to celebrate this record-breaking achievement."
Previous winners of the accolade include Elton John, The Allman Brothers, Ozzy Osbourne, and John Mayer.
Pink's recently wrapped Beautiful Trauma tour hauled in a whopping $397.3 million in 2018 and 2019. Making it the 10th highest-grossing concert outing in Billboard Boxscore's history. Including the largest for a woman in over a decade.