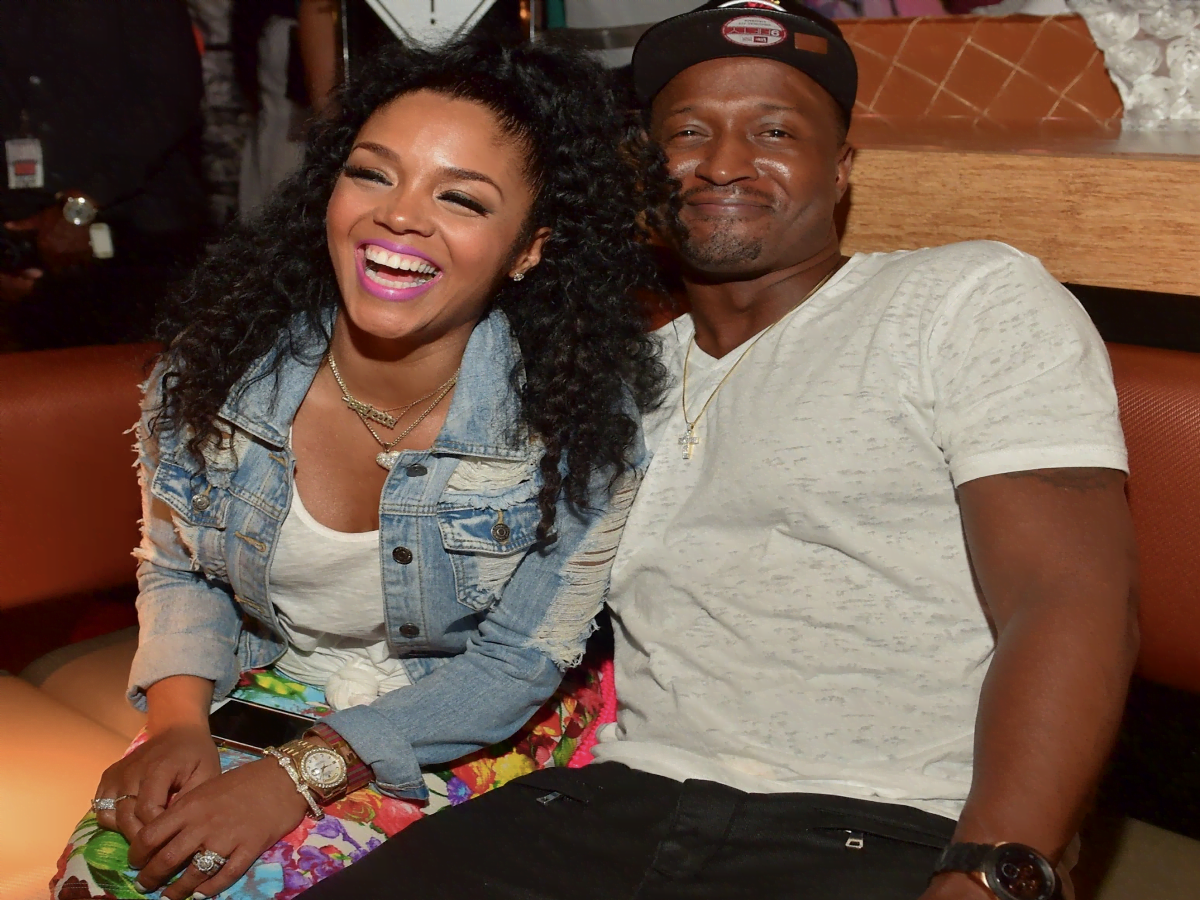 ATLANTA, Ga. – American rapper and fashion designer Rasheeda Frost posts the latest pic on her Instagram that got many of her fans laughing out loud.
The Love and Hip-Hop star has always taken to social media to share snaps of her daily life as a mom, wife, artist, and entrepreneur. But, this time, she dropped a pic on her Instagram page that fans couldn't help but relate to and laugh about.
In the photo, Rasheeda was wearing a revealing outfit that highlighted her impressive figure. She had on a skintight nude top that barely contains her ample cleavage and mini denim shorts that showed off her toned legs. The reality star also added a peach blazer to complete the look. However, it wasn't Rasheeda Frost's outfit of the day that got everyone in the comments rolling with laughter. Instead, it was the face of her husband, Kirk Frost, as he puts his arm on her shoulder.
In the comments, one follower said that Kirk was hanging on to her shoulder for dear life. One commenter also pointed out that her husband looks like he just finished a round of smoking.
Meanwhile, other fans quickly pointed out that they are the epitome of a twisted couple that fans couldn't help but love. One of Rasheeda's fans also posted that her partnership with Kirk inspired her to work on her relationships.
A lot of other fans also sent their love and well wishes to the happy couple. It wasn't long ago that Rasheeda celebrated her birthday with her husband and some other close friends in Dubai. The celebration was fit for a queen, and Rasheeda couldn't help but flex on the expensive gifts she received from Kirk Frost. She once shared on her Instagram Stories the behind-the-scenes of the party, showing off her new diamond ring, bracelet, and diamond-encrusted watch.
Rasheeda Frost also recently shared her new hair to her fans on social media, and everyone was completely in love with her new look.
Last update was on: July 27, 2023 11:29 pm