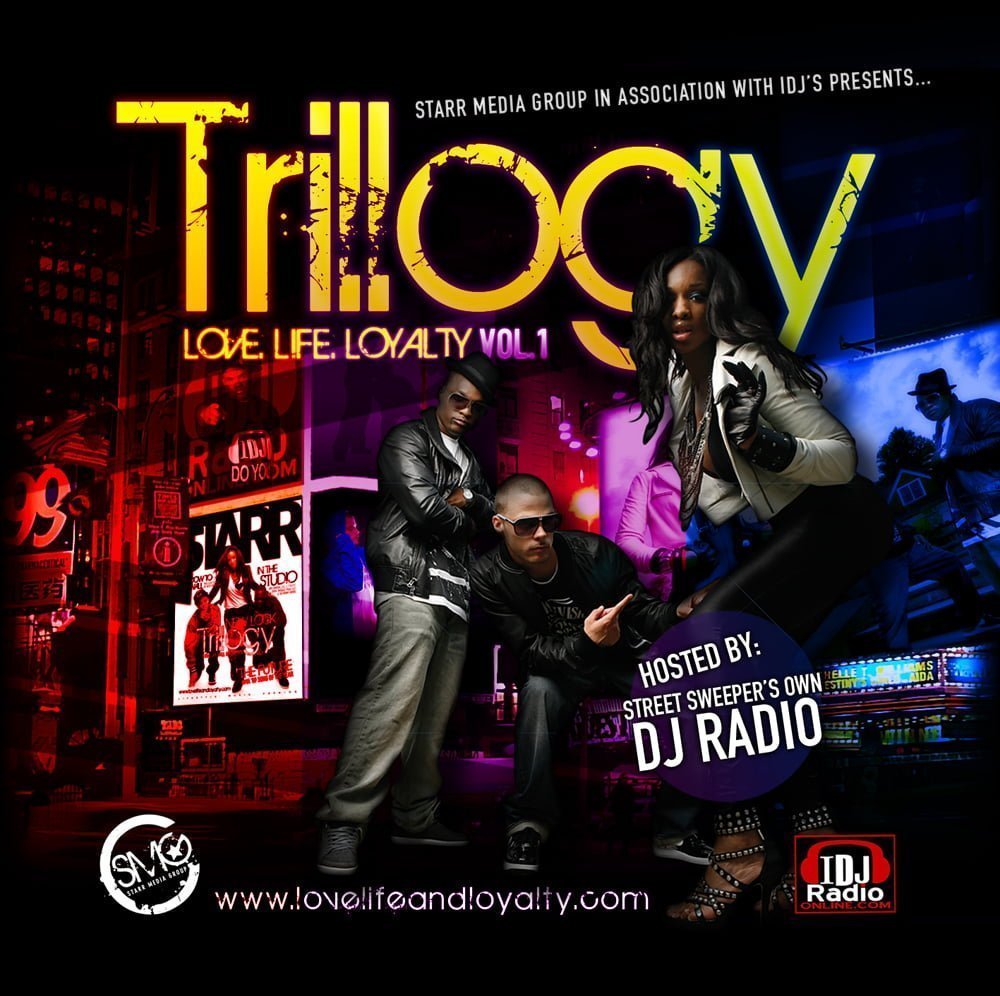 Award-winning Hip-Hop group Trillogy has announced the release of their anticipated mixtape "Love, Life, Loyalty Vol. 1". The mixtape is set to drop on December 24 via Starr Media Group (SMG).
"Love, Life, Loyalty Vol. 1", hosted by DJ Radio from Street Sweeper Radio and presented and mixed by IDJ's established deejays such as DJ King Majestik, DJ Jack Da Ripper, DJ K Yung, and DJ Truuf, will be available for free download. The mixtape features an incredible array of Trillogy's famous "Trillmixes" as well as brand new tracks from the Hip-Hop trio that won "Most Promising Hip-Hop Group" (2008) and "Song Of The Year" (2009) at the popular Underground Music Awards (UMAs) in New York City.
Trillogy, compromised of MCs JayWill and OxPro and lead singer Kira Bishop, is hailed as the next breakthrough Hip-Hop group, following the footsteps of The Fugees and The Black Eyed Peas, by industry executives and major media outlets.
About "Love, Life, Loyalty Vol. 1", rapper OxPro says: "Everybody be on guard and be aware. Trillogy/SMG is about to release the 'Love, Life and Loyalty Vol. 1' mixtape. This is going to be a one of a kind mixtape for the streets and for the music fans."
"We realize that we are reaching a checkpoint with this project and are hopeful that we get through this point with energy, sales, momentum and that excitement that will get the industry to recognize that we are coming strong and hard. We all just hope that it's going to be the success that we hope it is and that we believe that it will be," rapper/producer JayWill continues.
In the end singer Kira Bishop adds, "It's about that time world. Get your grown and sexy on. We are ready to take Trillogy to the next level. The world is about to hear and see who and what Trillogy is all about. We are harmonies, lyrics, performances and versatility. The mixtape is like a grand opening to the future."
Trillogy's "Love, Life, Loyalty Vol. 1" mixtape will be available exclusively on the group's official website at www.lovelifeandloyalty.com on December 24.