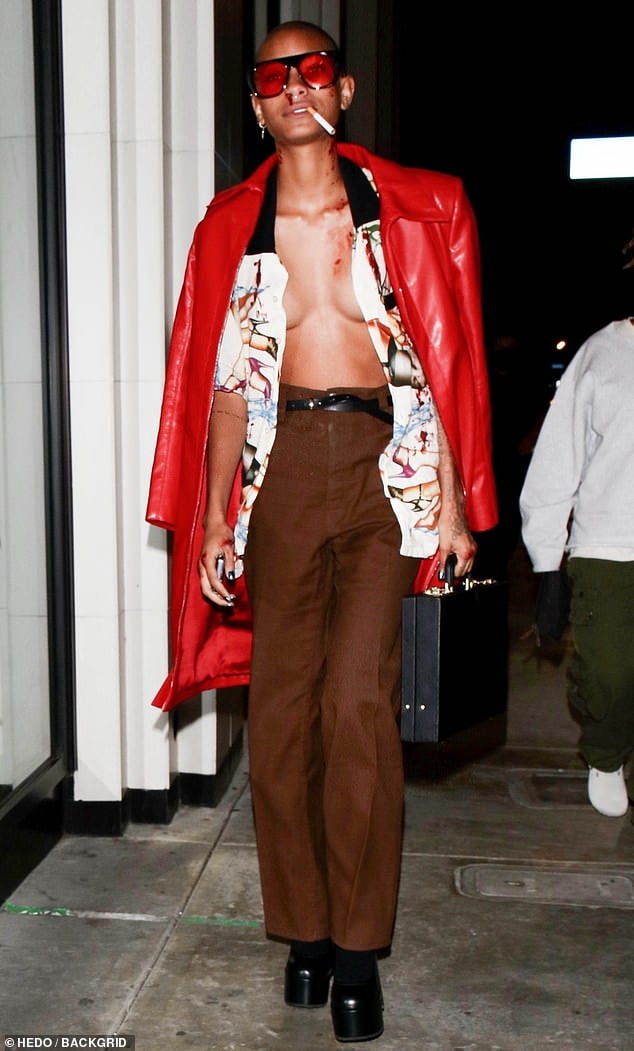 Willow Smith is now a full-grown, attractive young woman. You can remember that her birthday coincided with this year's Halloween celebration.
That is right: Her birthday was last Sunday, October 31. The only daughter of Hollywood actor Will Smith and talk show host Jada Pinkett Smith celebrated her 21st birthday on the last day of last month.
When you check out entertainment news sources that reported about Willow Smith's epic birthday bash, you will not ignore Jada Pinkett Smith's daughter's major style statement, which her millions of supporters and fashion experts also noticed.
As Willow Camille Reign Smith commemorated her birthday and Halloween 2021, she decided to step on the scene wearing the "Fight Club" character Tyler Durden's outfit.  Willow Smith decided to integrate a sexy twist to the character that Hollywood superstar Brad Pitt played in the blockbuster motion picture released in 1999.
You may agree that Mr. and Mrs. Smith's celebrity daughter is hot. After all, she left little to her fans' imagination by wearing a floral print shirt underneath a deep red leather jacket. 
Willow Smith is certainly sexy as you gaze at her shirt that she unbuttoned wide open and wore nothing underneath. Last weekend's birthday celebrant completed her jaw-dropping look with a pair of killer vintage platform shoes and high-waisted brown pants.
As her birthday was also Halloween 2021, you can see in the "Whip My Hair" singer's liberating shots that she gave her costume an eerie boost with a cigarette in her mouth and fake blood on her chest and face. 
You can tell that Willow Smith is really a sultry young woman who took her Halloween and birthday look another notch with cool shades and a black suitcase, similar to the fictional movie character.
At 21 years young, the fearless talent certainly still has a long way to go, and you bet she is multi-talented, being a singer, songwriter, rapper, dancer, and actress. Furthermore, with Willow Smith's latest captivating images, you can say that she truly knows how to be a trendsetter who boldly pushes the boundaries. 
Last update was on: September 6, 2023 3:24 pm