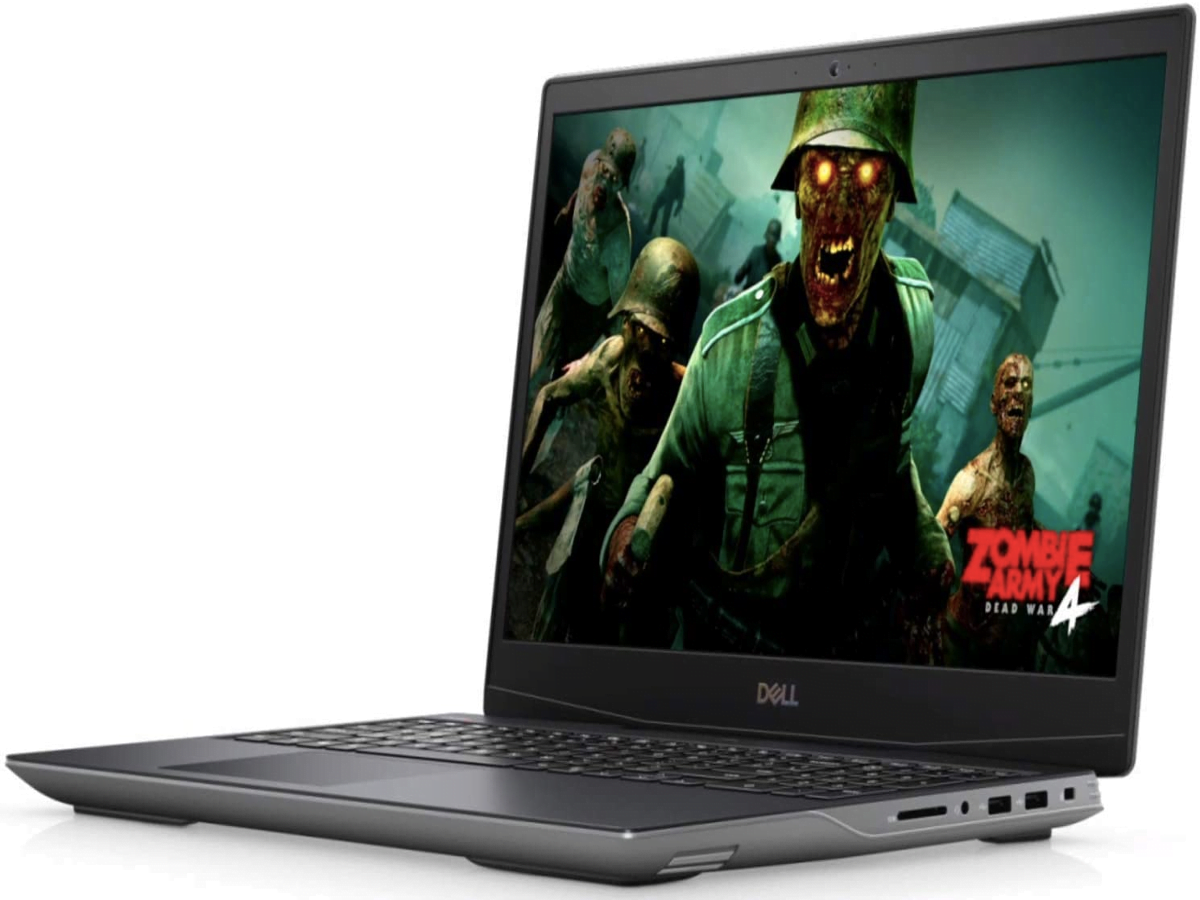 Gaming laptops are becoming more in-demand, which is why many users consider buying one instead of a typical laptop. These laptops have many functions not only for gaming. If you're searching for an exceptional laptop, you should read this Dell G5 15 SE review.
What's in the Box?
The box comes with a Dell G5 15 SE laptop that measures 14.4 by 10 by 0.85 inches. It's one of the best laptops for size because many users think it's neither too small nor too big. It's easy to store in your laptop bag, and it's also not very hassling to carry, if you prefer to carry it as you walk because it only weighs 2.5 kg. If you prefer working outside your house, carrying it is very convenient. 
The quality is also another thing you'll love about this laptop. It doesn't easily wear since it is made of high-quality materials. The durability is also one of its advantages compared to other laptops in the market.
It stays classy, like most Dell models, but the design doesn't go out of style. Many users admire how this laptop comes in darker shades. Plus, you'll find it very convenient to use because of it of its keyboard. The numeric keypad matches the size of the laptop, making sure you have everything you need for effective typing.
Aside from the unit, it comes with a charger for its 3-Cell 51WHr battery. However, if you're looking for other freebies aside from this one, it might disappoint you because there are no other freebies besides the laptop.
Dell Review Specs
Display Resolution: 1920p by 1080p

Processor: AMD Ryzen 7 4800H

RAM: 16GB

Storage: 512GB NVMe SSD

Ports: one HDMI, one USB 3.2 Type-A, one Mini DisplayPort, two USB 2.0 Type-A, one USB Type-C, 3.5-millimeter headphone, SD card reader, wedge lock slot

Connectivity: Wi-Fi 6, Bluetooth 5.1

Camera: 720p
Features
The Dell G5 15 SE laptop comes with competitive features that every user will undoubtedly admire, such as the following.
Convenience is one thing that this laptop promotes because of its size and keypad function. If you need optimum productivity in doing anything, you can count on it. Plus, the display resolution of this laptop is very impressive because of its 1920p by 1080p screen. Watching anything or playing any game will give you satisfaction because it displays high-definition graphics, which you'll appreciate if you're a gamer.
The performance of this Dell model is also another edge because it doesn't fall short in meeting the expectations of many users, especially gamers. There's no sluggish movement when you move from one activity to the next because of its AMD Ryzen 7 4800H processor. It's very favorable when you're watching movies and playing video games.
When it comes to gaming, you'll love this laptop more because it comes with a 6GB RAM. It's not the best RAM capacity, but you can assure no interruption when you're playing your favorite game. Plus, the resolution of the screen will give you an exceptional gaming experience once you start playing.
Another feature that many users admire about this Dell model is its abundance when it comes to ports. Some laptops in the market fall short when it comes to available ports. This model comes with many, such as different USB ports, a Drop-jaw Ethernet port, a mini-DisplayPort, a Wedge lock slot, and a full-sized SD card reader. Aside from that, it comes with a 3.5-millimeter headphone audio jack.
Playing music or anything on the stereo is not a problem at all with this Dell model. It produces quality sounds, which play underneath the laptop. You can play any genre and still get satisfying audio because of its balanced sound. You'll surely enjoy listening to your favorite playlist without the need to connect to a wired headset or headphones. Moreover, connecting to any wireless device is more convenient because of its Bluetooth 5.1 feature.
When it comes to the battery life, you'd be surprised to know that this Dell model can last for about 7 hours after a full charge. Most gaming laptops don't last long, but this model makes an exception. If you're not into playing games but often go outside to study or work, it's very handy because you don't have to bring your charger anymore. You can do the tasks you need to accomplish within the full-charged battery life.
Lastly, the quality of the camera is decent for its price. Other laptops in the market are more competitive regarding cameras, but this model lacks some specs to make it as competitive as other brands. There are noises in the background during videoconferencing, but the image is still clear.
Pros
Exceptional performance

Affordable

Has a vibrant display
Cons
Design is too typical

Graphics need improvements

Gets hot under strain
Dell g5 15 Se Review
Conclusion
The Dell G5 15 SE is one of many users' most suggested gaming laptops because of its features. Many gave it an above-average rating even though there are some points for improvements.
The performance is satisfying because you can do almost anything you want to do. Whether you're working, studying, watching movies, or playing video games, it can get the job done. Moreover, the RAM contributes to the laptop's overall performance, making it more desirable to use.
The display resolution is also one thing you'll admire about it. Many users love how it displays quality graphics, which is favorable if you always watch movies or play games. Your experience is unforgettable when you use this Dell model.
Lastly, the battery life is very impressive. Unlike other gaming laptops, it can last for 7 hours, which is already a good deal.
If you're looking for an exceptional gaming laptop on a budget, you should consider this Dell model. 
See also:
Fast and Furious: The Latest Dell XPS 13 Review
Ultraportable, Stunning, and Powerful: 2018 Dell XPS 13