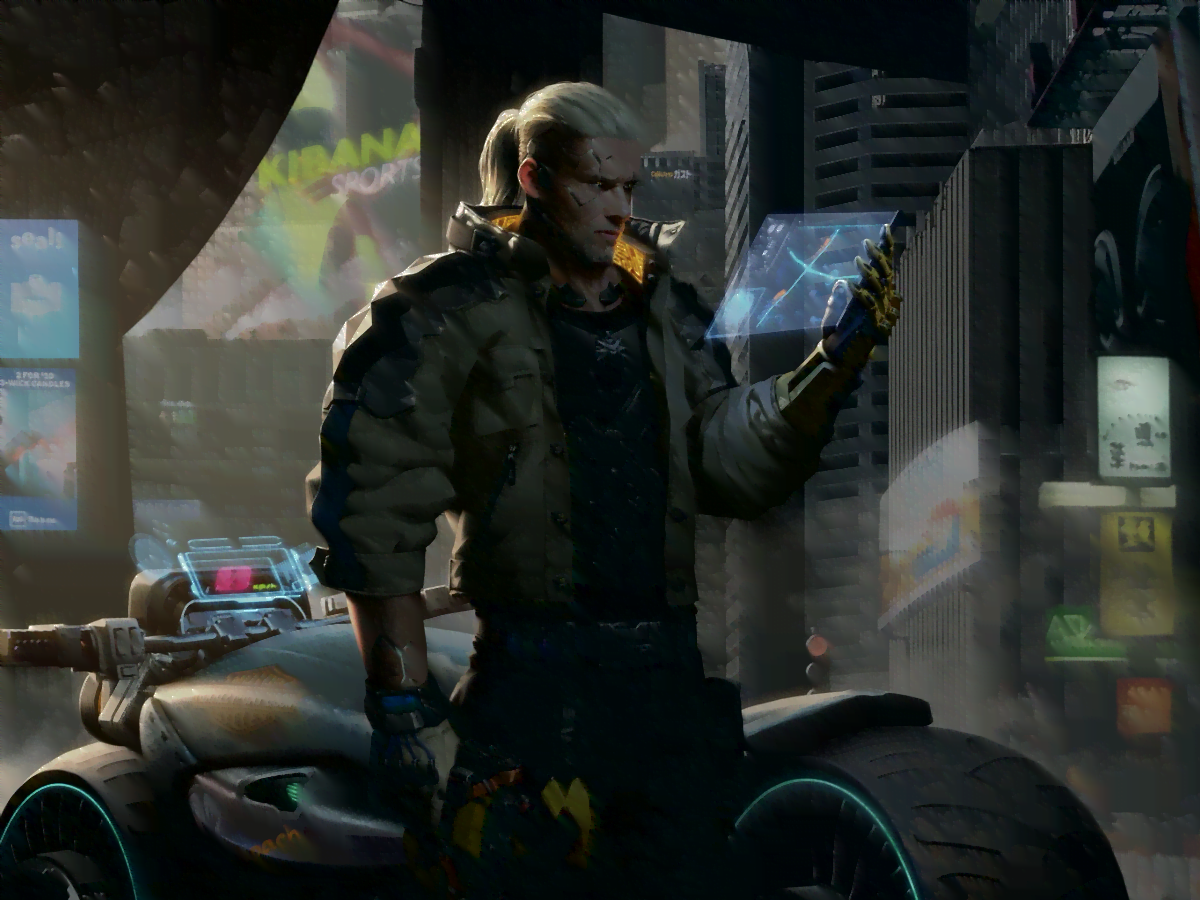 Throw out your silver swords, and get your cybernetic blades ready because Cyberpunk 2077 is finally here. Last June 25, Polish video game developer CD Projekt Red released the official Cyberpunk 2077 trailer of the upcoming action-adventure role-playing game, and its anime counterpart, Cyberpunk: Edgerunners.
The newest RPG game has been the talk of the town ever since CD Projekt Red announced the Cyberpunk 2077 release this year. The company has been receiving positive reviews from critics ever since Witcher 3's massive success.
On the other hand, the original anime series Cyberpunk: Edgerunners will air in 2022 on Netflix. It will be a 10-episode standalone account of a young kid who later turns into an "edgerunner" to survive in Night City. Its producers will release the anime version in 2022. If you want to hear more about the upcoming anime series, you may click here.
To make it easier for you, we will give you a quick rundown of the Cyberpunk 2077 gameplay review.
Welcome to Cyberpunk
Let's start with the aesthetics.
According to Cyberpunk 2077's concept art coordinator, they aim to provide a "fresh take" on the cyberpunk genre. The cyberpunk genre is best known for its dark, futuristic storyline. It involves a dystopian theme, highly-advanced weapons and technology, and social turmoil. Altogether, Cyberpunk 2077 will give you strange, futuristic vibes with plenty of visual variety.
If you watched the trailer, Cyberpunk 2077 will you an exciting introduction of the futuristic world of Night City, the main storyline, as well as characters including the "cyber-enhanced outlaw" named V.
If you have played CD Projekt Red's Witcher 3, then Cyberpunk 2077 will not disappoint you. CD Projekt Red is known for its world-building abilities. They produce a highly-detailed and unpredictable open-world game that allows you to create your own story.
When it comes to character customization, Cyberpunk 2077 does not fall short. CD Projekt Red offers players more freedom to create their avatar from the smallest facial details to your vocal tone.
There are also a variety of NPCs (non-playable characters) you'll encounter sporting wild, futuristic fashion. From fluorescent track pants to shiny metallic leggings, the game brings a different kind of uniqueness.
Freedom of Choice for Players
One of the distinctive qualities of Cyberpunk 2077 gameplay is the freedom of choice given to players. It is not a linear story. CD Project Red focuses on player choice, which starts at the beginning.
When choosing your class, you're given a choice among three backstories: Corpo, Street Kid, and Nomad. The game's mission will be entirely different based on the backstory you choose, including the main quest.
One critical note to remember is that your character's actions may also cause a corresponding effect on the entire web of decisions you'll make. The way you look, behave, and talk will depend on how you build your character. It may also create an immediate or long-lasting impact on the NPCs you encounter.
Also, choosing your character's gender may affect your romance, dialogue, and situations at the beginning of the game.
Weapons have a wide range too. There are several layers of leveling available if you are diligent enough to browse through in the game. Most of them are almost overwhelming.
When it comes to increasing the character's level, you decide on the character's attributes and strengths. How you modify your stats such as Tech, Cool, and Intelligence will also affect how the NPCs interact with your avatar.
Lastly, CD Projekt Red offers a narrative that develops based on your specific choices. What's exciting about this is the unknown outcome of your decisions as you make them.
Action-packed features of Cyberpunk 2077
With the futuristic theme of Cyberpunk 2077, here are some exciting surprises that you need to watch out when it comes to the entire gaming experience.
A glowing orange garrote named Nanowire
An optical implant called Kiroshi that allows you to zoom in and watch distant objects or people
A subdermal grip, an implant that will enable you to access locked weapons
Cameo appearance of Hollywood actor Keanu Reeves
17 types of avatar body and face customizations including genital size
Night City and the game world
No loading screens to interrupt you from moving around the city
These are just some of the few exciting highlights of the game. For more details about the gameplay feature, you may click here.
With its ambitious gaming features, you may be wondering about the Cyberpunk 2077 price. It was a long wait, and Cyberpunk 2077 comes in with an expensive price tag. With a whopping $250, you'll be able to own a copy. Be on the lookout because the stock on Cyberpunk 2077 is scarce.
Downside of Cyberpunk 2077
Cyberpunk 2077 should be released by now. Cyberpunk 2077 got delayed several times, and the long wait has annoyed several RPG players. In January 2020, the CEO of CD Projekt Red announced that they are already on the final stage, but they still need time to complete the game.
The initial schedule for its release was April 16, 2020; however, CD Projekt Red decided to change it to September 2020. With the release of its recent trailer this week, it looks like Cyberpunk 2077 is ready for its official release in November 2020.
When it comes to the game's combat mode, some of you may find problems for those who are not comfortable with the first-person gameplay. Since cyberpunk is a first-person role-playing game, players may find it a little complex and unpredictable.
Due to the limits of the player's perspective, hiding among the enemy guards will be a problem. If you think you are hiding safely behind a car or a box, think again. Sometimes, you may unknowingly alert off-screen enemy guards with every move you make. However, it won't be much of a problem once you get the game's entire gist.
Get Ready for Cyberpunk 2077
With Cyberpunk 2077's upcoming release, the world of RPG continues to evolve for its players. With the level of creativity and freedom on avatar creation, Cyberpunk 2077 aims to resemble authentic human diversity. CD Projekt Red is determined to make a name for itself and to establish a benchmark in RPG storytelling, open-world design, and the customization of your character.
Watch out for Cyberpunk 2077's release in November 2020. It will be available for PC, PS4, and Xbox One. For Stadia, PS5, and Xbox Series X, the game will be available later in 2020.
Last update was on: July 5, 2023 5:54 pm