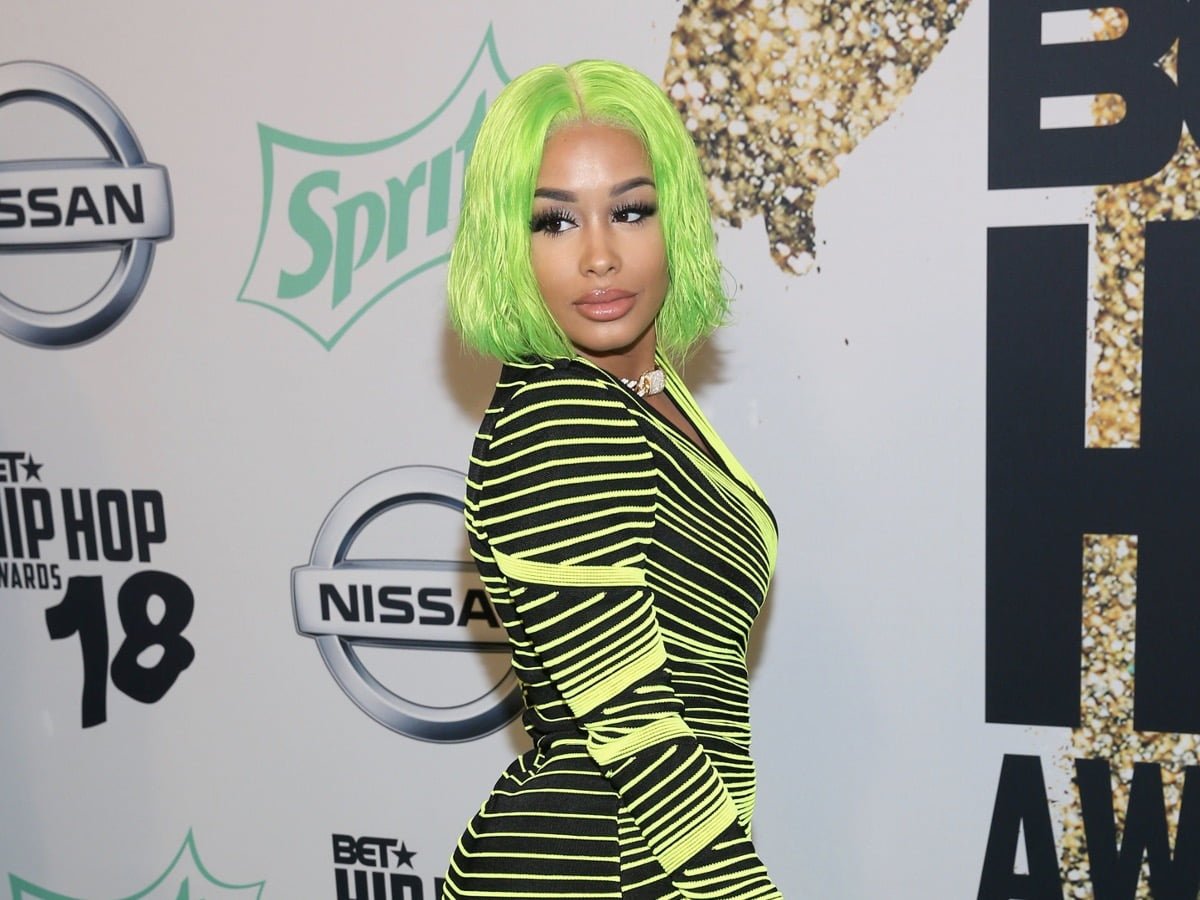 You cannot blame DreamDoll for refusing to return to St. Louis for another booked performance. After all, you can learn from the latest celebrity news that the rising 29-year-old rapper from The Bronx and her driver are unfortunate theft victims.
Last Sunday, September 19, DreamDoll shared her ill-fated experience to her followers during an Instagram live session. Online celebrity news source The Shade Room posted this report on their official Instagram page.
According to DreamDoll, the thieves took all her valuables, including her jewelry, ID, Yeezy slides, and wallet. Although most of her personal items got stolen, the New York City-born "Love & Hip Hop: New York" star, who grew up in The Bronx's Edenwald Housing Projects, said she had managed to hold on to her purse, which she took along with her.
DreamDoll also confirmed that the suspect attempted to rob her driver at gunpoint. With these negative experiences, the distraught rapper, whose real name is Tabatha Robinson, told her fans that she would "never, ever, ever, ever come back" to St. Louis again.
This official confirmation from DreamDoll may make you feel unhappy. But you surely cannot blame her for such a drastic decision following the terrible theft incident she experienced just recently.
With one of the robbery suspects dead, in the comments section of The Shade Room's Instagram post, DreamDoll's fans mentioned words of support for her, such as "Instant Karma." Meanwhile, other netizens advised the rapper to calm down and give herself some time to process the incident that just took place
DreamDoll is an up-and-coming rapper. You can remember her social media following ballooned considerably while she worked as a bartender in the strip club Starlets in Queens. This event led her to get the role offer on the sixteenth season of the Oxygen series "Bad Girls Club."
DreamDoll started her career in the rap music business in May 2017. She signed to DJ Self's Gwinnin Entertainment label, and she released her debut single "Everything Nice" that year.
Last update was on: May 19, 2023 6:37 pm