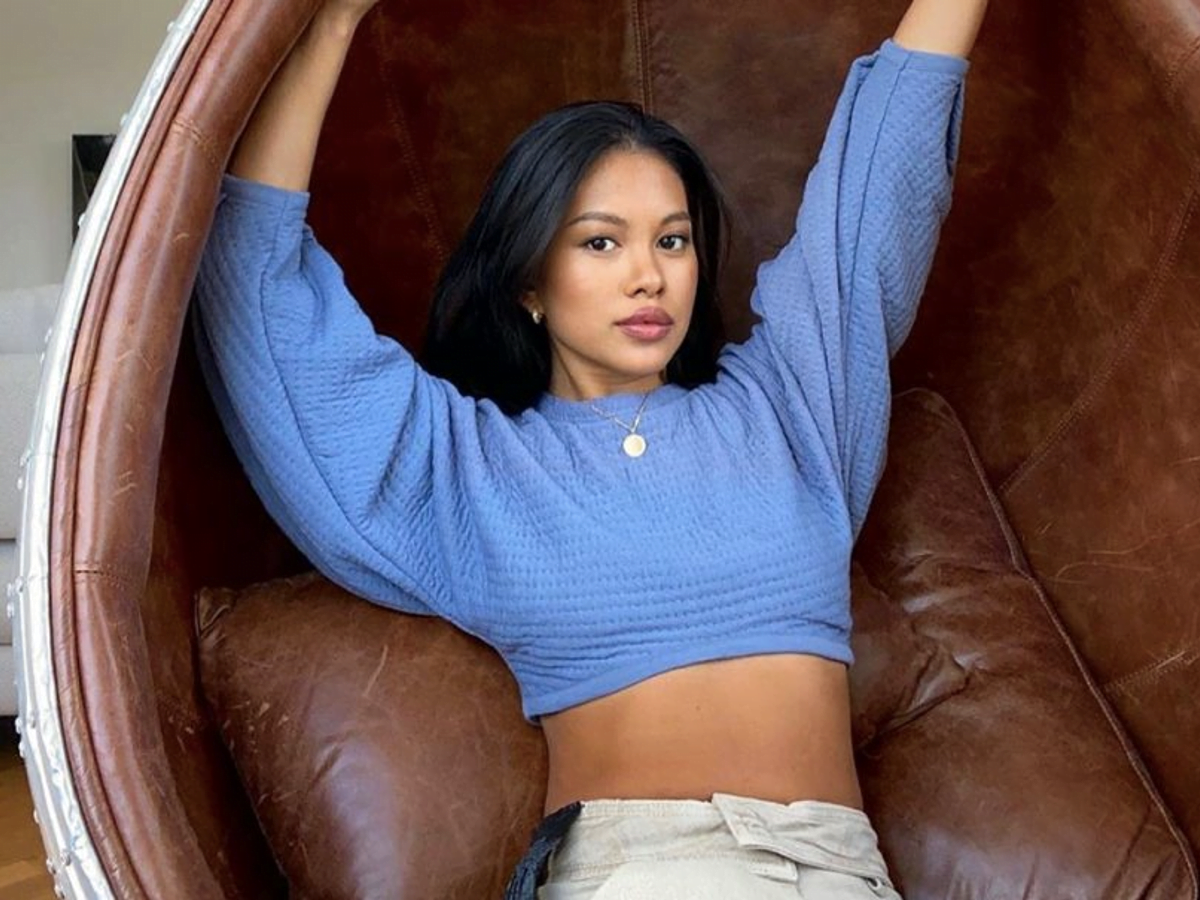 BERLIN, Germany – Social media influencer and famous R&B singer Chris Brown's ex-girlfriend, Ammika Harriss, displays her incredible figure in a new snap while wearing a tiny crop top and floral skirt.
Ammika is no stranger to posting revealing photos on Instagram. As most of her fans and followers know, she's regularly posting photos of her in sexy outfits, showcasing her impressive figure. Her Friday Instagram post was no different as Ammika, yet again, shares a sizzling photo.
View this post on Instagram
The social media influencer and model had a mini photoshoot session and didn't hesitate to share some incredible snaps with her fans. She was looking great promoting the famous clothing brand Pretty Little Thing as she posed up a storm in her house in Germany.
Ammika struck beautiful poses as she modeled the tiny white crop top and a blue floral mini skirt that did nothing but showcased her ample figure. The revealing outfit showcased her awe-inspiring cleavage and toned midriff.
In one photo, she was posing in front of the camera but looking to the side, highlighting her washboard abs. In the other snap, you can see the brunette bombshell basking in the sun as she sits cross-legged, displaying her fit figure and sun-kissed legs.
View this post on Instagram
As most fans know, Ammika is Chris Brown's on and off girlfriend, and the two have a kid named Aeko, who is currently living with the social media star in Germany. Although the two are currently broken up, it seems that Ammika is well and going on with her life. She looks like it with her striking photos to promote the popular fashion brand.
Like always, she highlighted her pretty features with a bronzer and a full face of makeup for the photoshoot. Ammika also wore her lengthy tresses in soft and stylish waves. She kept the accessories to the minimum, only wearing a simple gold necklace and matching watch and earrings.
Last update was on: June 25, 2023 6:02 am