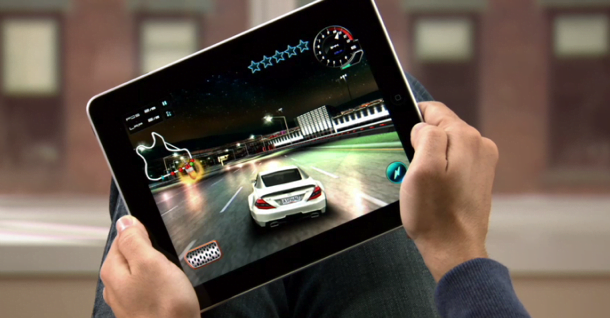 Apple's iPad has become one of this year's most sought after devices and for good reason. The iPad has single handily ushered in the new era of tablet computing, along with the ability to play games, video, music, and surf the web on a flat surface that fits nicely in the palm of your hands. Currently there is not much you cannot do with the iPad and new ways to use it are being discovered all the time. The iPad was created for casual computing needs and made to be simple but because of that it has a fantastic user experience built in.
The Specs
The iPad has incredible battery life up to 10 hours of normal use and about 9 hours when you have the 3G version. The real surprise here is that the screen is a big 9.7 inches and still manages to lasts longer than most cell phones do. Other nice features are the 1GHz Apple A4, 1024-by-768-pixel resolution, and Accelerometer which give the iPad the same kind of motion sensing that we enjoyed from the iPhone.
What's Missing?
The only thing missing from the iPad is a built in camera. That means that although you can download Skype from the app store you will not be able to use the video conferencing feature on the iPad. That also means no pictures or videos can be made with the iPad either.
The Bottom Line
The iPad is a great device it plays games, music and just about everything you would want it to do very well. Even though there are some feature rich tablets coming out just before Christmas we still recommend the iPad for most users.