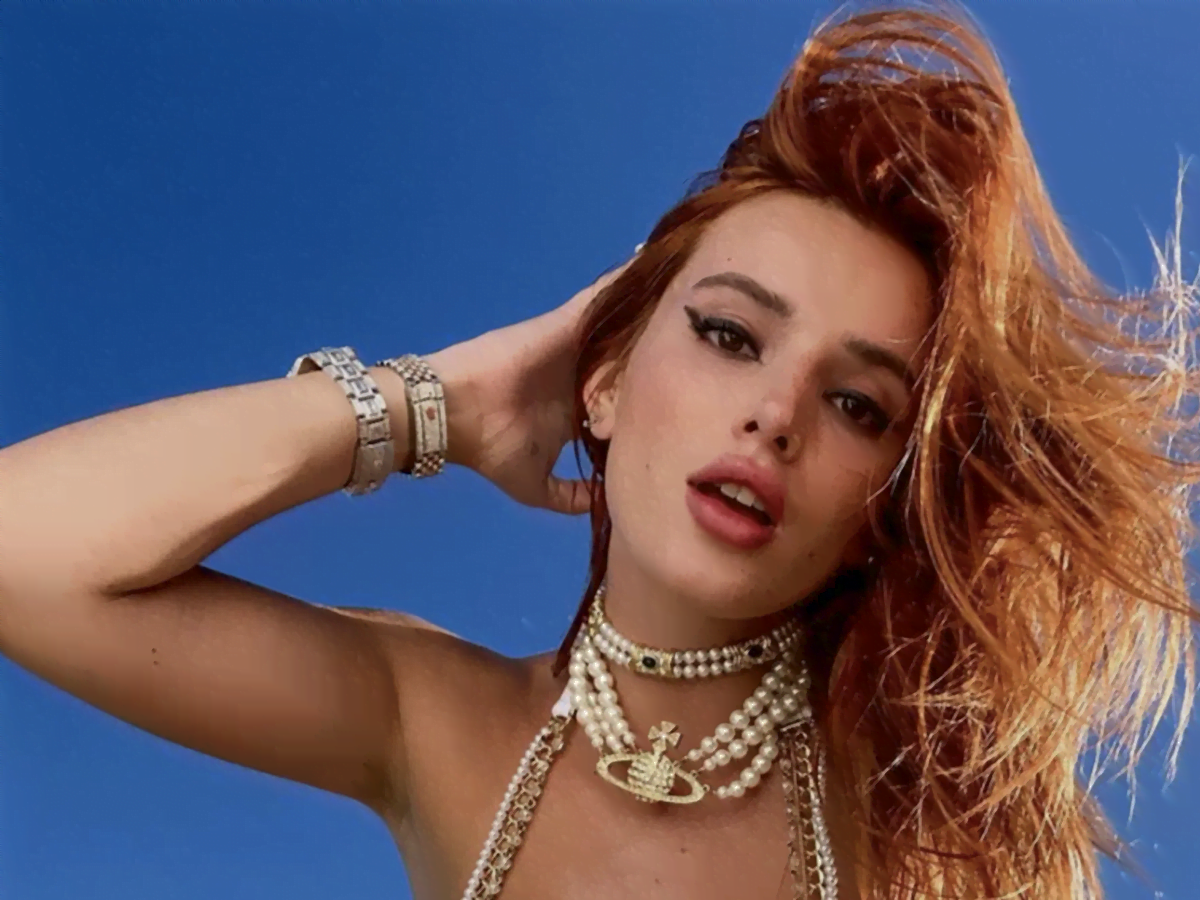 TOPANGA, Calif. – American actress Bella Thorne proved she's still beautiful behind the signature full face of makeup as she flaunts her natural beauty on her Instagram Stories on Tuesday.
The former Disney star treated her fans with a glimpse of her ordinary life as she shared a close-up selfie video on her Instagram on Tuesday. While the actress and social media mogul is enjoying a day lounging in the backyard of her home, she took a selfie video displaying her makeup-free beauty, and all her fans are here for it.
Amid heavy touch-ups and edits in social media photos, everyone likes to celebrate when celebrities and A-listers embrace their natural beauty. But like many people, even the celebs can be conscious of their natural looks, but clearly, Bella wasn't on Tuesday.
The young actress is giving herself a pat on the back with what she captioned her snap. Her skin is looking good, is what she said, and it shows. Bella mesmerized her more than 24.5 million Instagram fans with her makeup-free snap that displays her radiant skin and some freckles.
The 23-year-old posed with an earnest smile while wearing a simple black shirt. Although the actress and social media star opted for no traces of makeup on her face, she lavished the simple black outfit with tons of accessories. As you can see in her Instagram stories, Bella wore a diamond watch with another large silver bracelet and adorned her fingers with a couple of glittering rings.
Bella also showed off her natural pink pouty lips and wore her newly dyed fiery hair in natural curls.
The day seems to be a great one for Bella, especially as the actress had her engagement party with the Italian singer Benjamin Mascolo only a few days ago. The two got engaged nearly two months ago and have been partying and celebrating together since.
Last update was on: July 20, 2023 10:55 pm