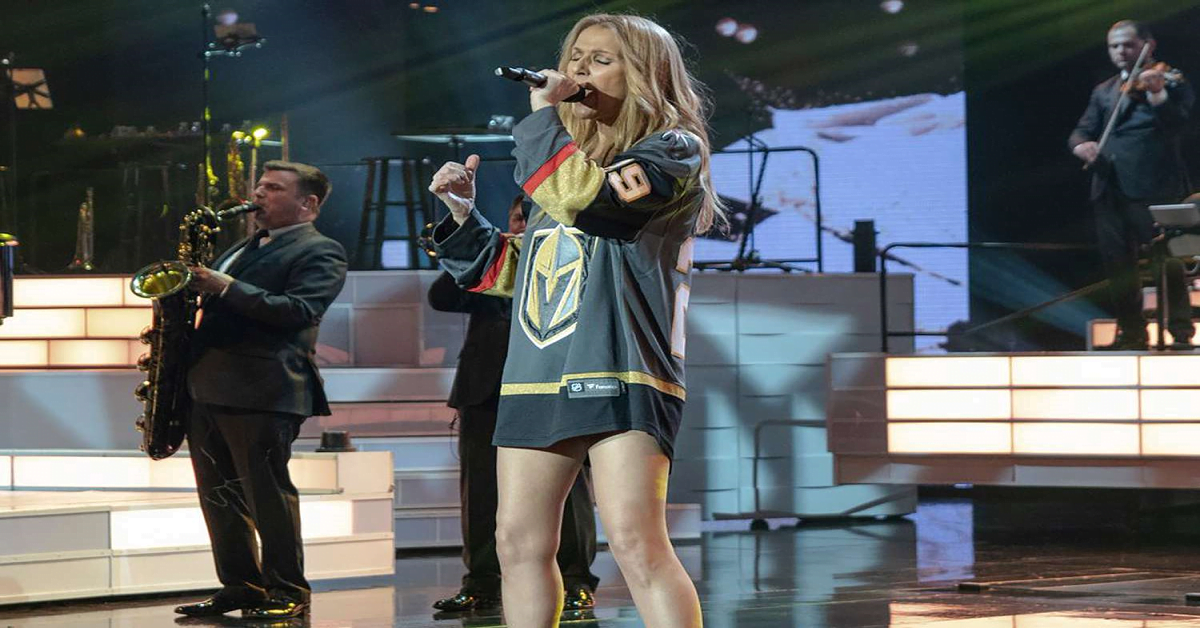 In her first appearance to the public after a three-and-a-half-year hiatus, Céline Dion surprised her fans by singing. The 55-year-old vocalist, known globally for her hit "My Heart Will Go On," exhibited sheer joy during her attendance at a hockey match where the Vegas Golden Knights competed against the Montreal Canadiens, as reported by Chantal Machabée, the vice president of hockey communications for the Canadiens, in an interview with PEOPLE.
Machabée expressed her delight at witnessing Dion in such high spirits, noting that despite Dion's struggles, particularly after disclosing her battle with stiff-person syndrome the previous year, it was heartening to see her in such a good mood. Dion's condition entails having days with varying levels of well-being, but Machabée emphasized that Dion was indeed having a particularly reassuring day.
At the event, the acclaimed artist engaged in conversation, shared laughter, and even hummed a few tunes, creating what Machabée described as a remarkable instance, praising Dion as an extraordinary individual.
Dion made a heartfelt visit to the locker room at the T-Mobile Arena in Las Vegas on October 30, where she mingled with players from her hometown team, exchanging handshakes and capturing moments with her sons, René-Charles, and the 13-year-old twins, Eddy and Nelson.
Following the visit, Machabée posted images with Dion on Instagram, showing them together, appreciative of Dion's kind presence at the game and noting the team's excitement about meeting her and her family.
Dion publicly shared her diagnosis with stiff-person syndrome, a rare, incurable neurological condition causing severe muscle spasms that compromise the brain and spinal cord, as outlined by the Stiff Person Syndrome Foundation. The foundation details that the condition can be so severe that patients might become wheelchair-bound or bedridden, unable to carry out regular activities due to symptoms like extreme stiffness, intense pain, chronic anxiety, and potentially joint-dislocating muscle spasms.
A source confided to PEOPLE in May that Dion was dedicated to overcoming her health challenges to resume performing live after being compelled to cancel shows until April 2024. Despite the disease impeding her day-to-day life, Dion remained resolute in her determination to conquer the illness with the assistance of medical professionals, still firmly holding on to the hope of controlling the disease sufficiently to return to her passion for singing.