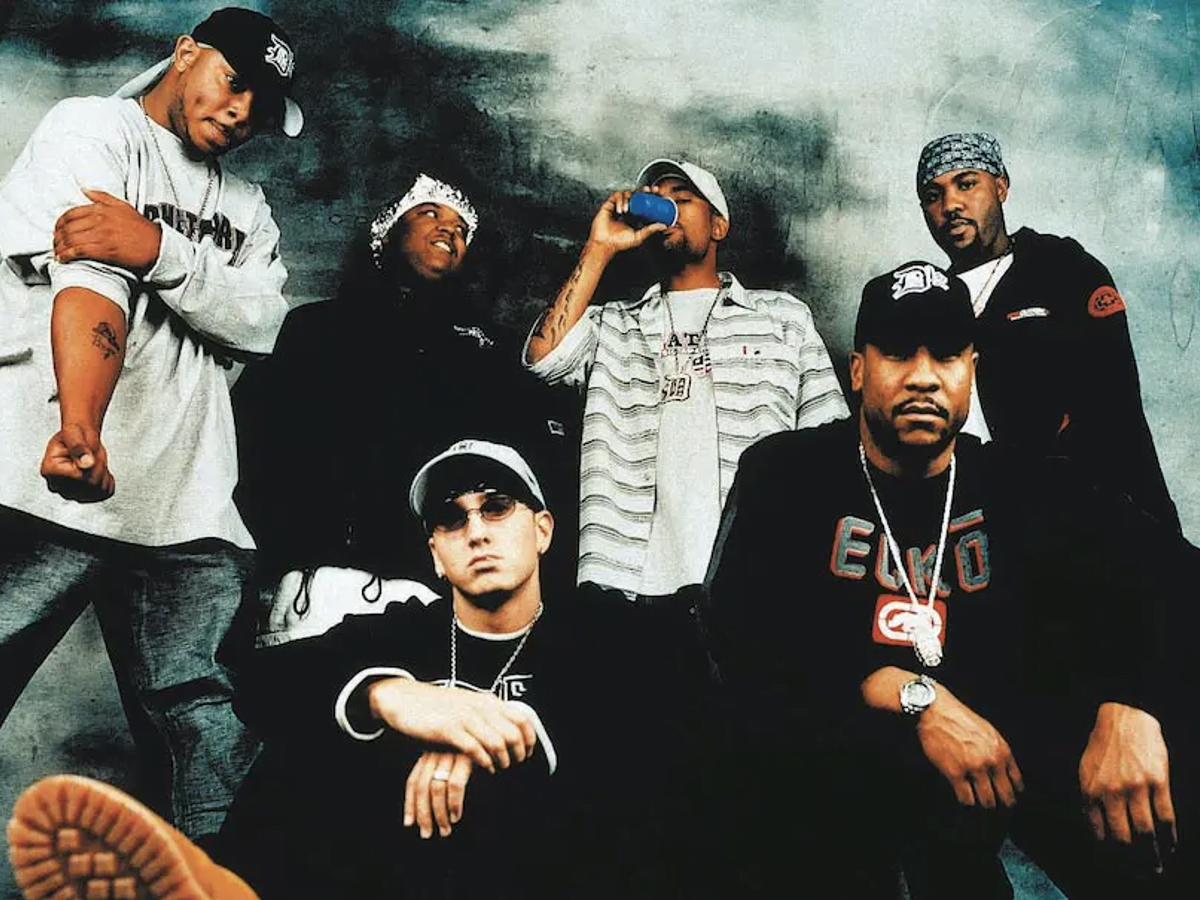 If you miss D12, you will feel glad to know that this hip-hop collective from Detroit, Michigan is selling merchandise on their new website. You can tell that they want to keep their legacy alive.
Hence, D12 world's home has been created. You can buy D12 merchandise on the official website of the legendary hip-hop group formed in 1996, which is https://allthingsd12.com/. 
This official portal also comprises iconic discography and a live stream room. The latter is scheduled for every Saturday from 9 PM to 12 AM Greenwich Meridian Time or GMT.  
Moreover, if you feel curious, you can actually check out this announcement about D12's new website and new merchandise in the group's official Twitter account with the handle @D12.
The social media page features more than 33,200 Twitter followers at the time of writing. D12 confirmed in a social media post last Friday, November 26, that they, indeed, have a new website where their new merchandise are available for fans to buy.
This hip-hop group from Detroit, Michigan affirmed in their Twitter message that their brand would "never die" and that they are breathing new life into it at this time. D12's tweet ended with the expression "#D12falife!"
If you are among their millions of fans, you must be thrilled to check out D12's official portal and the merchandise that are available for purchase. As you may already know, this musical group achieved mainstream success after dropping two studio albums.
D12, which consists of de facto leader Eminem and original members Swifty McVay, Proof, Kuniva, Bizarre, and Mr. Porter, had musical projects that topped the music charts in many countries. Among these territories are the United States, France, the United Kingdom, New Zealand, Canada, and Australia.
You can check out D12's public performance next year, too. The hip-hop collective is a special guest at Snoop Dogg's "I Wanna Thank Me" tour in Europe, commencing on August 28, 2022, and features the performances of Obie Trice and Xzibit.