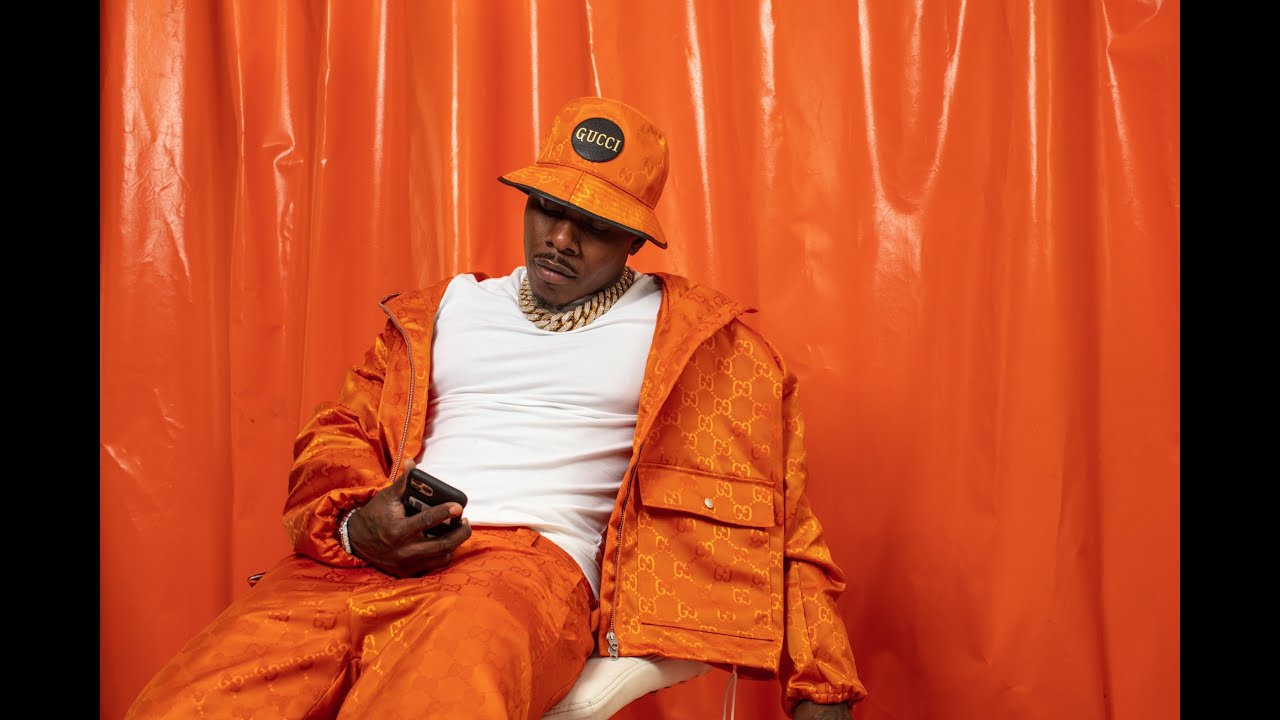 DaBaby just issued out his Billboard 200 No. 1 Album  Blame It On Baby that arrived on streaming services yesterday (Aug. 4).
The chart-topping rapper's latest efforts come to life in his new music video for "PEEP HOLE,". Which he released Monday (Aug. 3) ahead of the new 24-track LP. Dipped in head-to-toe designer outfits at a socially separated photoshoot. The 28-year-old rapper has on anything from an orange Gucci tracksuit to a casual Burberry snapback, T-shirt, and shorts look.
DaBaby gave fans the exclusive look of Billion Dollar Baby Entertainment process of the photoshoot and video setup. On the new single, he showcases a different flow with a little more edge. North Carolina Rapper also has touched on his love life. That he doesn't want to cheat or be a dog anymore. Which he describes bluntly in the chorus with a doorknock-like beat. "Baby, he don't wanna be a player no more/ I was lookin' out the peephole with it/… I done hit a lotta freak h–s/ N—a, guess safe, safe for you to say that I'm a ho/ I'm out the game, I'm not a player anymore."
"I'll always be a pimp and not a player, I get it/I'm wiping all the bitches off my radar, no kizzy/I'm always on the charge like Drizzy, fadeaway I get you shot like Nowitzki," he raps. "I can't wait to do the show when I'm in Dallas/We be eating healthy on a low she made a salad."
Accompanying with allowing fans to see some of his sentiments, DaBaby also alludes to some of the social problems that have disturbed the country and how they are influencing his mental space. 
"Fuck the police/You yelling with a gun out, how the fuck we gone think?" he spits. "If you take my daughter daddy how the fuck she gone eat?"
Watch the Spicy and James Rico-directed "Peephole" music video and listen to the deluxe edition of Blame It On Baby below.
Last update was on: July 20, 2023 10:48 pm