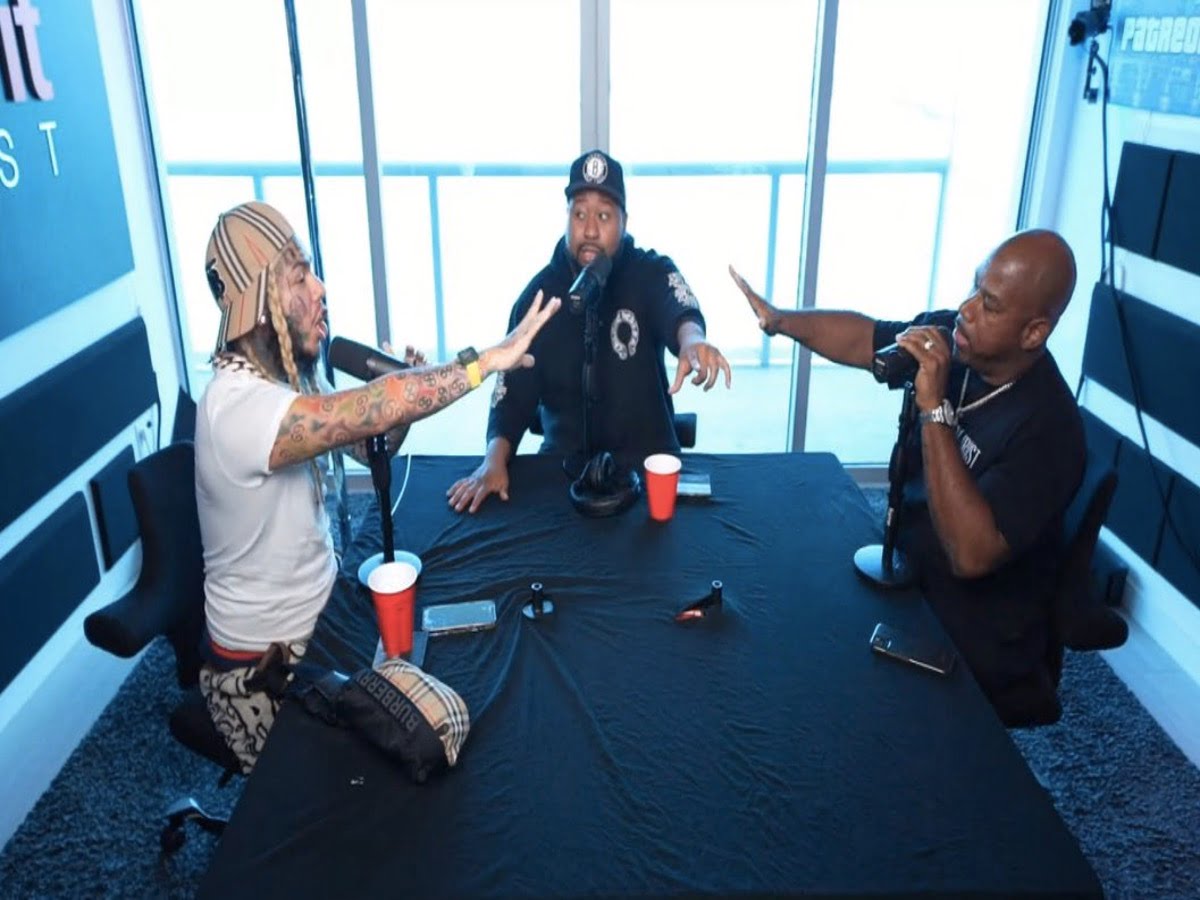 You may feel exasperated already, but this week, you will learn another report about DJ Akademiks getting himself involved in another toxic scenario.
You may feel intrigued and want to know more as this Jamaican-American entertainment media personality was a special guest in a show. He and one dozen Instagram models engaged in some Baby Mama drama.
DJ Akademiks was on the "Fresh and Fit" podcast, where he met Instagram model Whitney LeDawn. The latter is among the women on the panel and affirmed she is a single mother. 
Moreover, Whitney LeDawn claimed during the "Fresh and Fit" podcast to be a "child of God." You will discover that this Instagram model's mention of religion threw off DJ Akademiks.  
This 30-year-old entertainment media personality then proceeded to ask Whitney LeDawn if she had her child out of wedlock. The Instagram model confirmed she is a Baby Mama, and DJ Akademiks explained that he just wanted to know if God would approve of her situation.
Whitney LeDawn replied by asking DJ Akademiks if he wanted to discuss her sins. Then, she remarked that they discuss DJ Akademiks's transgressions, which is obesity.
From this toxic conversation, you will also discover that Whitney LeDawn called out DJ Akademiks about his love for brown liquor. 
She stayed on the "Fresh and Fit" podcast show for another ten minutes, yelling at the hosts who attempted to argue that she was being impolite for continuously interjecting when she was simply invited as a guest.
Meanwhile, DJ Akademiks remarked about five minutes through the dramatic unfolding that he would get one of his homegirls to "beat the breaks off" Whitney LeDawn's head if he felt offended by anything the Instagram model told him.
That statement of DJ Akademiks started even more absurdity with him walking offscreen and carrying on vehemently berating Whitney LeDawn. You can tell that both DJ Akademiks and the guest were very furious against each other. 
You will also feel astonished to learn that DJ Akademiks insinuated that the Instagram model reached for a gun inside her purse. When he returned to the table, he relayed to the audience that he was unaware of what "shorty" was reaching for inside her bag.