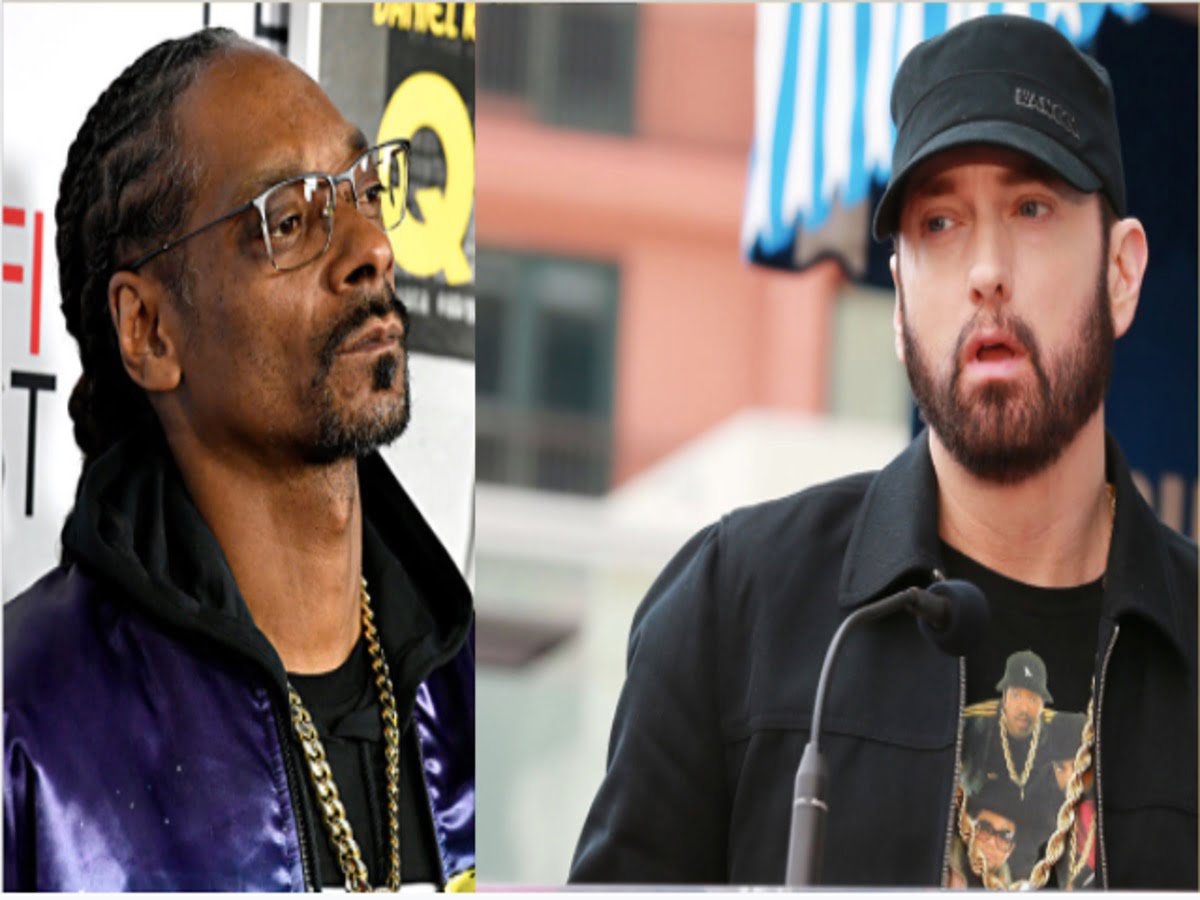 This week started happily for rap and hip-hop fans. On Twitter, Eminem dropped a promotional video of the song by the newly formed hip-hop group Mount Westmore.
The Detroit rap legend shared a segment of Mount Westmore's music with his more than 22.5 million Twitter followers in his official social media account with the handle @Eminem yesterday, October 18.
You can check out this 29-second video clip on Eminem's official Twitter page. At the time of writing, Mount Westmore's presentation has already amassed more than 166,000 views and more than 14,100 likes on Twitter.
You may wonder why Eminem shared this teaser of the newly found hip-hop supergroup's forthcoming music. Well, Mount Westmore is composed of his fellow rap superstars Ice Cube, Snoop Dogg, Too Short, and E-40.
Therefore, Eminem found it suitable to help these friends of his by sharing a snippet of their music video on his official Twitter page. As Mount Westmore's Snoop Dogg, Ice Cube, E-40, and Too Short delivered their new single, these four rappers actually had initial plans.
Last March, Mount Westmore originally declared their agenda of releasing their debut studio album. However, you can say that their plans got delayed because of various factors, including the COVID-19 pandemic. 
Meanwhile, Ice Cube shared that his newly formed hip-hop supergroup is still getting ready to release their debut studio album. He remarked that they are getting their "ducks in a row."
Ice Cube also mentioned that they had many opportunities coming at them when they did the "Fight Club Triller." He added that their group needed to sift through these prospects and view the best route. 
If you are wondering if Eminem is among the collaborators in Mount Westmore's new studio album project, you will have to wait and see. 
Snoop Dogg was talking about a different track a couple of weeks back, and he still has not confirmed if Marshall Bruce Mathers III is among his and his new supergroup's partners in their upcoming music compilation.
Last update was on: August 12, 2023 11:45 am