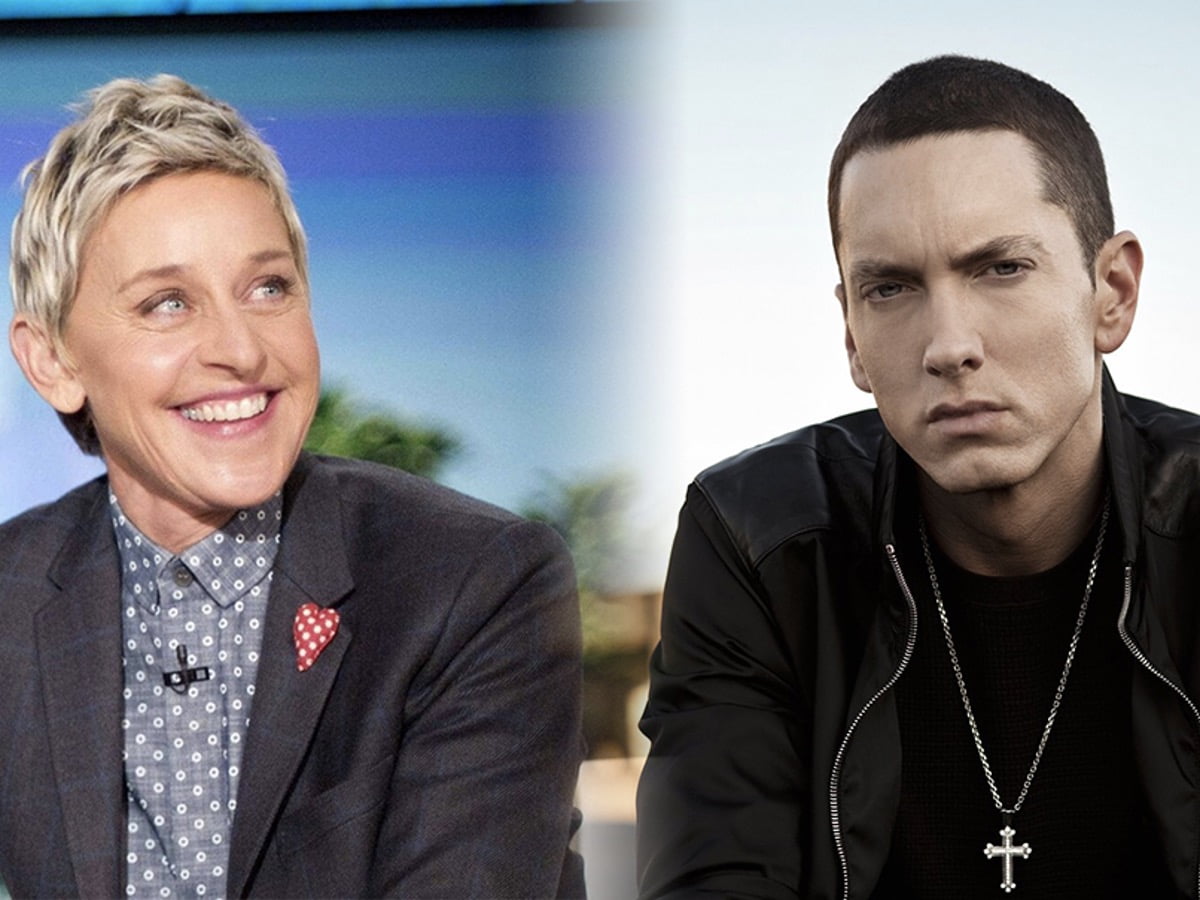 Ellen DeGeneres happily greeted Eminem on his 49th birthday. As you know, the Detroit rap legend's birthday is every October 17th of the year, and this special event is celebrated by Eminem's family and millions of supporters and famous personalities worldwide. 
On this special occasion early this week, Ellen DeGeneres wrote a "happy birthday" message on her official Twitter account with the handle @TheEllenShow. This popular talk show host has more than 77.8 million followers on the famous social media platform, and you can say she is among the millions of avid supporters of Eminem. 
The multi-talented Ellen wrote "Happy Birthday Eminem." On Ellen DeGeneres's Twitter message to Marshall Bruce Mathers III, you will also find her invitation to him on her show's final season and a heart emoji finishing her social media statement.
If you are among the millions of fans of Ellen, you must be aware that her famous talk show "The Ellen DeGeneres Show" is concluding soon. With this milestone event, you can see that Ellen Lee DeGeneres wants to make it extra special by having Slim Shady around if the latter's super-busy schedule permits.
At the time of writing, Ellen DeGeneres's "happy birthday" message to Eminem on Twitter has already amassed more than 13,600 Twitter likes. You can say that this 63-year-old TV host, who is also a producer, comedian, writer, and actress, returned the favor. 
If you can recall, back in 2018, Eminem also sent a video message to Ellen DeGeneres when the latter celebrated her 60th birthday. The "Without Me" rapper's birthday wishes to Ellen featured himself saying that he had felt he had known the world-renowned talk show host before they even met in person. 
Eminem pointed out at that time that, since they had already met, he felt that he and Ellen are "besties." The legendary rap artist then concluded his birthday message, wishing Ellen DeGeneres a happy 60th birthday.
Last update was on: August 9, 2023 2:27 pm