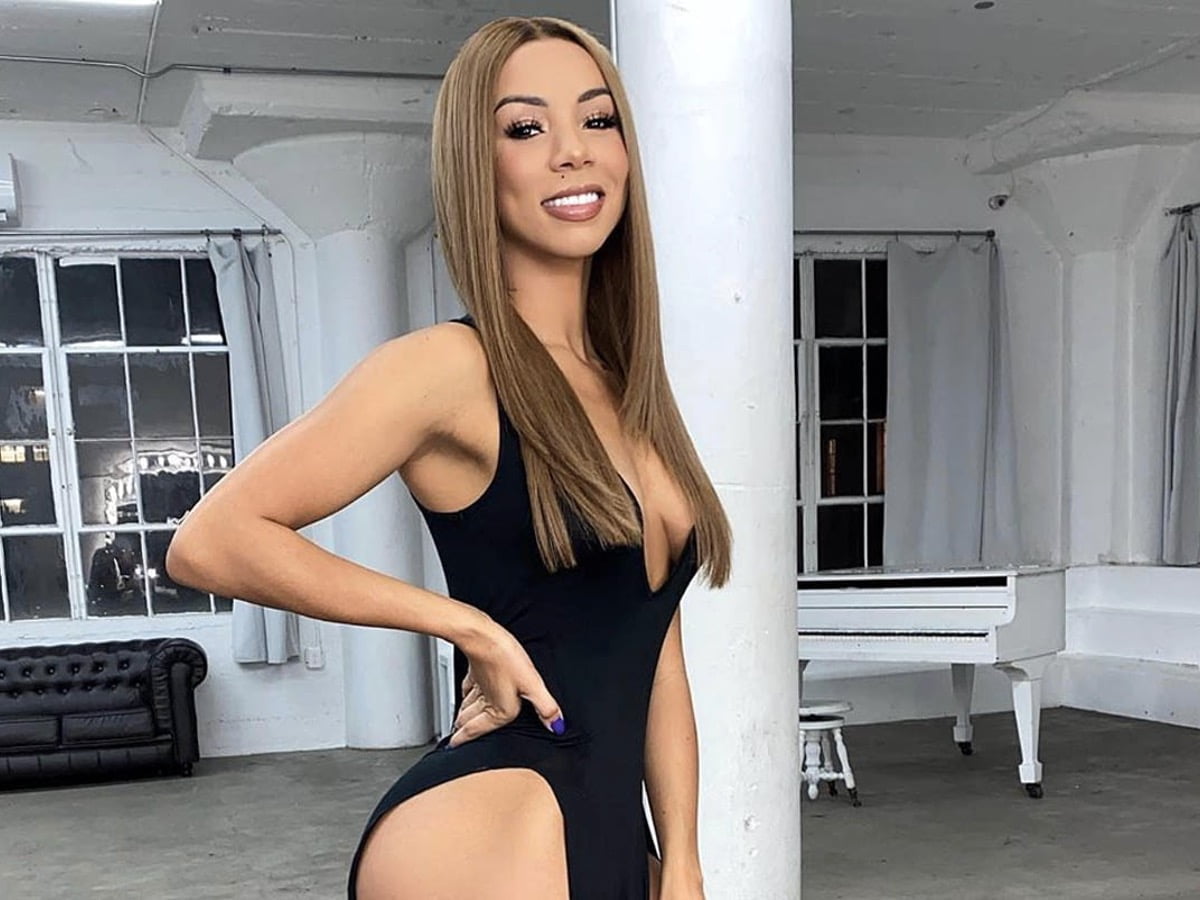 LONG BAY, Anguilla – Former Disney star turned famous social media personality Skai Johnson bared her killer curves during a luxurious vacation in the Caribbean.
The famous influencer shared a series of snaps taken from her fun outing on the beautiful island of Anguilla. But besides the view, the 19-year-old former Disney actress also proudly showed off her killer summer body in the snaps. Skai blew everyone's minds on Instagram as she modeled a tiny bikini with a cutesy watermelon print.
The colorful two-piece showed off the young actress' impressive physique as she enjoys the sun in the luxurious villa she rented on the island. Skai turns heads as she highlighted her taut midriff and washboard abs in the vibrant two-piece. She also drew everyone's eyes on plenty of cleavage in her strapless bikini top. Meanwhile, the matching bottoms displayed her incredibly toned hips and legs.
Skai Jackson was barefoot as she strikes sizzling poses during her luxurious Anguilla vacation. In the second snap, the young social media influencer continues to turn heads. This time, she's wearing a different bikini, but still as colorful and figure-flattering as the one in her first photo.
You can see the former Disney star showing off her sunkissed skin as she lounged across the stairs with the blue ocean behind her. Although Skai wore her dark, braided locks in a bun in the first pic, she opted to let her hair down in the second snap. She also added a dew lip gloss to highlight her pouty lips and chose a natural palette to show off her best facial assets.
Skai also kept it simple on the accessories, opting for subtle hoop earrings, a silver necklace, and a gold bangle. Her caption was also swift, only writing 'Paradise.'
Meanwhile, many of her fans loved her vacation pics, including her bikini looks, and didn't hesitate to like and comment on her post.
Last update was on: August 2, 2023 1:04 pm