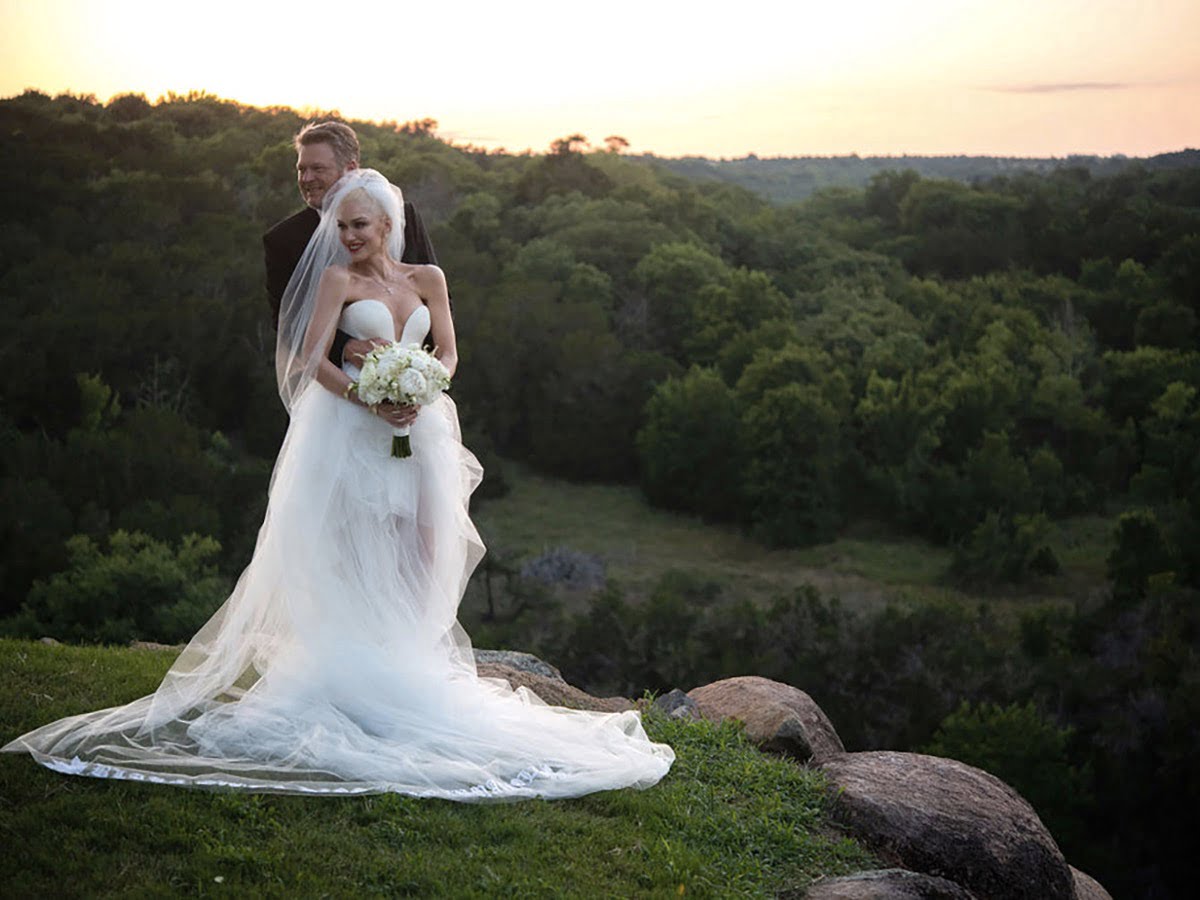 LOS ANGELES, Calif. – Gwen Stefani gushes over her newlywed life with Blake Shelton after their wedding in Blake's lavish Oklahoma ranch.
Gwen can't help but share some fantastic details about her newlywed life with Blake, saying that she's feeling the honeymoon vibes. The singer gushed about her perfect wedding, even though it wasn't something that they initially planned. Gwen and Blake wanted to have a huge wedding and invite their families and friends, but then the pandemic happened.
They had to cut down on the guest list and only invited a few close families and friends. Still, it was an ultimate dream come true for both singers.
During an episode of the Tell Me About It podcast where Gwen Stefani was a guest, she told the host that she's still over the moon about the wedding. The singer gushed that it was one of the best moments of her life. Although the ceremony was intimate and far from the huge wedding they initially wanted, Gwen added that it was beyond what she thought it would be.
The iconic singer also raved about how she feels after the wedding, which she feels at home since. But that's not all because Gwen also gushed about her new famous country singer husband. According to her, Blake is true to himself and never tries to become someone he isn't, which she loves.
She also added that the most successful people are genuine, like Blake is, according to her. Gwen shared that her husband is someone who remains the same guy no matter what he is doing or who he is with. He is consistently the same good, real, and genuine guy. Gwen added that it was one of his best qualities and why many people love him so much.
For anybody who sees the newlyweds and hears them talk about each other, it's evident that they are incredibly happy and in love.
Last update was on: September 6, 2023 8:38 pm