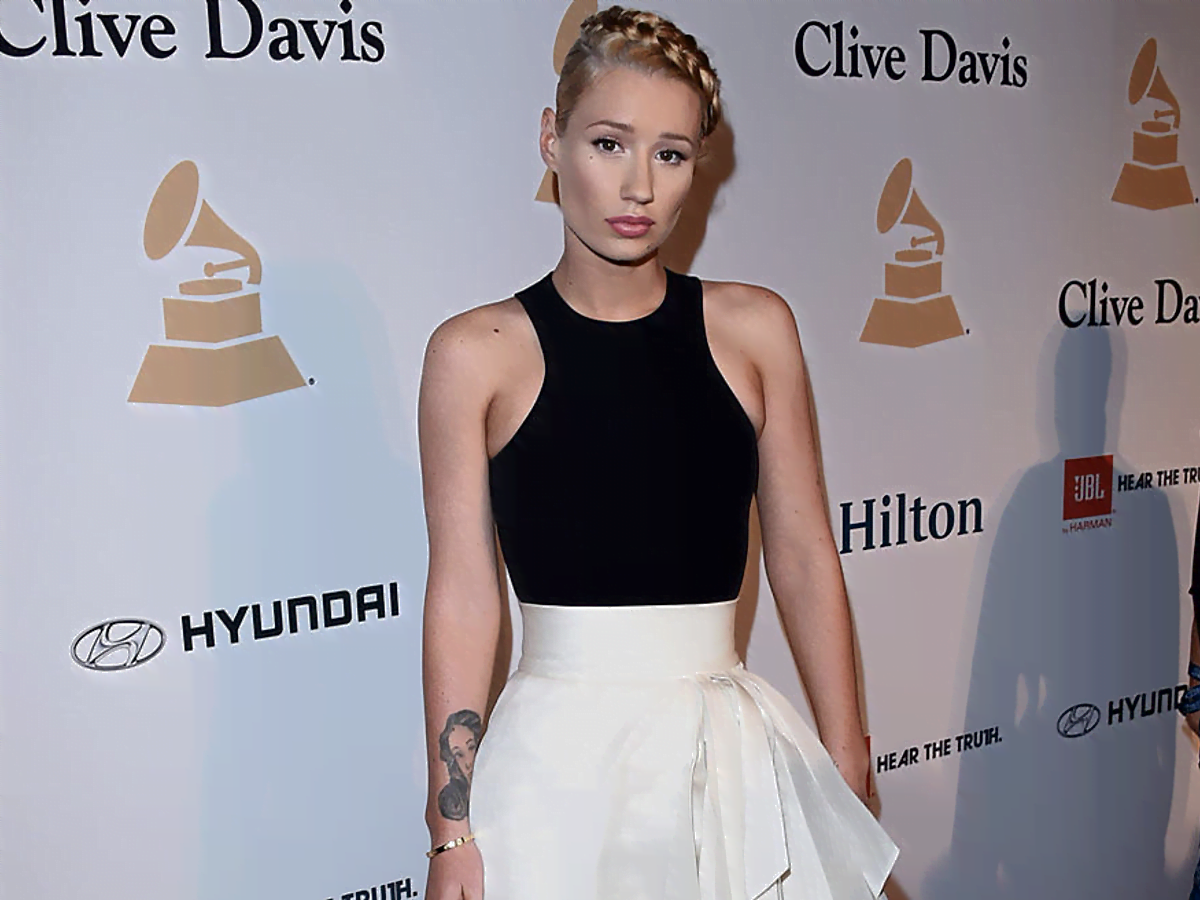 LOS ANGELES, Calif. – One of the most famous female rappers, Iggy Azalea, mesmerizes her online fans with a recent snap where she's looking sensational in a figure-hugging mini dress.
On Tuesday, one of the most-listened female rappers in all of the music industry took to Instagram to share another sizzling mirror selfie to her millions of fans and followers. Iggy, whose real name is Amethyst Kelly, has over 14.6 fans on Instagram, and many of them were stunned by the incredible curves that she highlighted in her recent post.
As you can see in Iggy's recent photo, she draws everyone's eyes to her mesmerizing hourglass figure. You can see the blonde bombshell posing up a storm in front of the large mirror while modeling the nude mini dress that clings to her body like a second skin. The skintight nude dress she's wearing is from the famous fashion retailer Fashion Nova, and it fits the beautiful rapper to a tee.
View this post on Instagram
Iggy didn't neglect to show off her best features as she strikes up a pose. The 30-year-old rapper had everyone feeling envious of her tiny waist and ample backside. She also looks stunning with her toned legs highlighted by her mini dress from Fashion Nova.
The Pretty Girls looks exactly like the prettiest version of her in the new snap. She was rocking the full glam, teaming her dress with transparent heels. The famous rapper also kept her long blonde tresses flawlessly stick straight, styling them down. Like always, Iggy Azalea's makeup looks faultless with a rich palette that shows off her beautiful face.
While Iggy skimped on the accessories, the look is already complete with her charm. She didn't even say much on the caption, and she didn't need to. The sizzling photo already speaks for itself, and her fans understood.
Iggy's post quickly got over 300 thousand likes, and over two thousand fans went to the comments to show their admiration of the rapper's beauty.
Last update was on: June 26, 2023 12:57 am