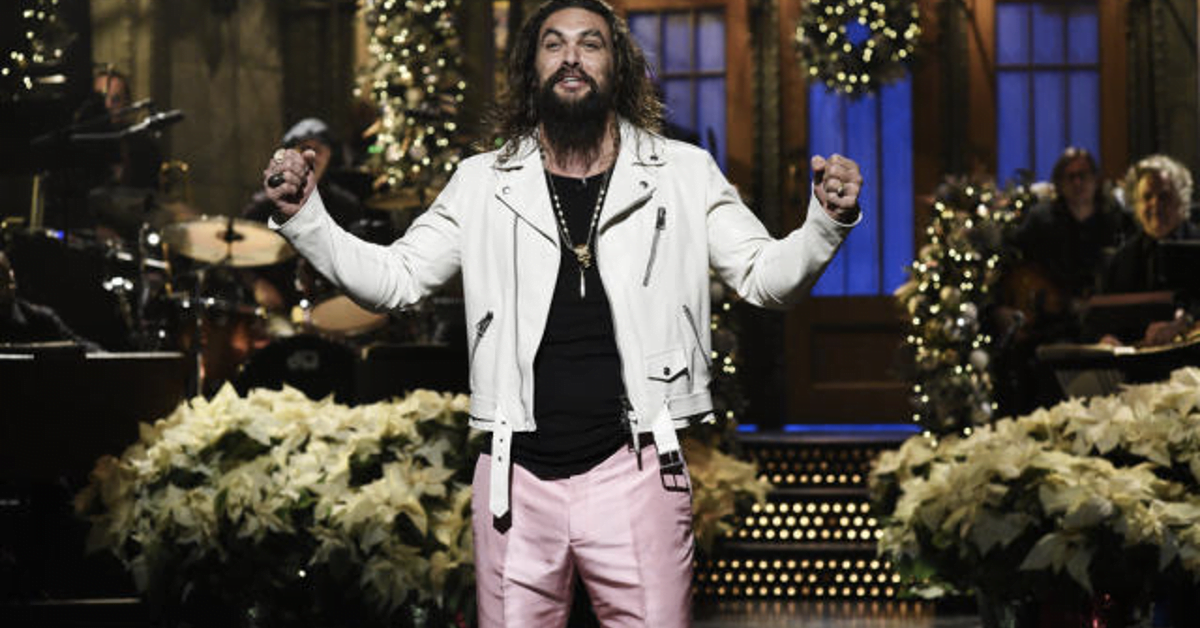 Jason Momoa's second appearance as host on "Saturday Night Live" (SNL) brought its share of entertainment, but it was Canadian pop sensation Tate McRae who emerged as the evening's standout performer. Momoa, known for his roles in high-profile films like "Aquaman," opened with a monologue that, while thankful, didn't create much buzz. However, he later participated in several notable sketches. One such sketch humorously portrayed a Thanksgiving parade at Newark Airport, featuring a variety of traveler stereotypes. Momoa played an airline pilot doubling as a parade correspondent, adding a comical touch to the segment.
Another highlight from Momoa was a sketch inspired by a popular TikTok trend asking men about their thoughts on the Roman Empire. Momoa, along with cast members Mikey Day and Keenan Thompson, appeared in full gladiator gear, humorously rapping about their fascination with ancient Rome.
The musical segment was dominated by Tate McRae, a young talent who first gained recognition as a finalist on the dance competition show "So You Think You Can Dance." McRae has since transitioned into music, achieving notable success with viral hits and record deals. Her performance of "Greedy," the lead single from her forthcoming album "Think Later," was particularly impactful. McRae's solo dance break during the song garnered significant attention, with some comparing her to a young Britney Spears and others celebrating their newfound appreciation for her talent.
Additionally, McRae introduced a new ballad, "Grave," on SNL and continued her impressive run with another performance of "Greedy" at the Billboard Music Awards.
The upcoming episode of SNL, scheduled for December 2, promises to be another milestone with Emma Stone hosting, making her a member of the elite five-timers club. The musical guest for the episode will be Noah Kahan, an indie rock artist from Vermont, further adding to the anticipation for what SNL will offer next.