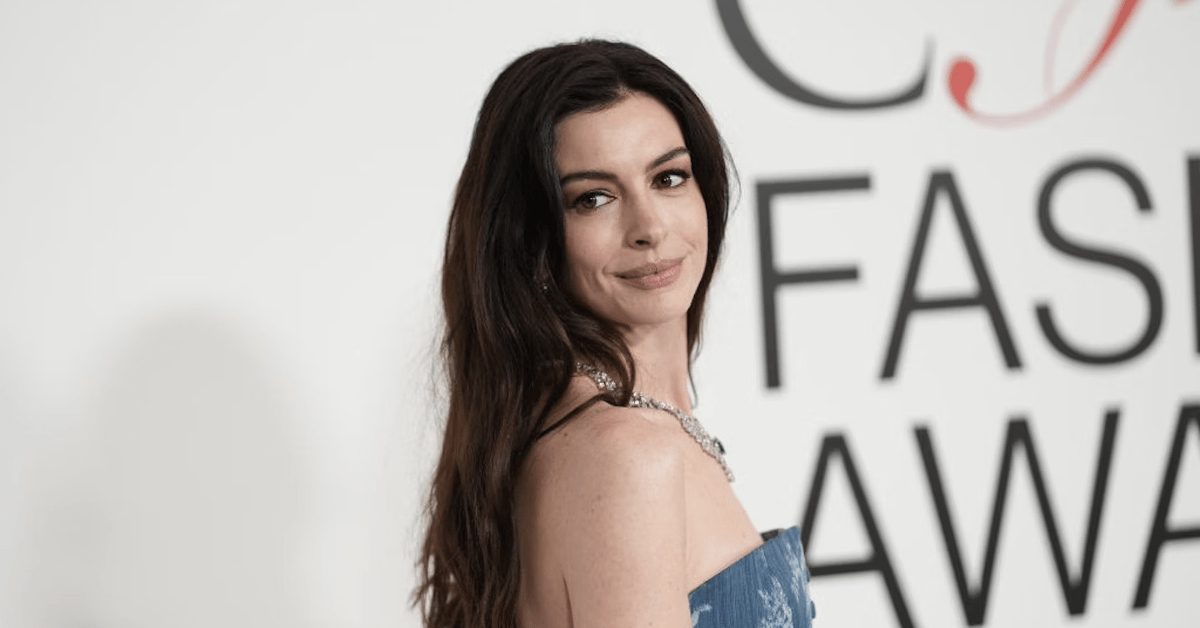 Anne Hathaway is embracing bold fashion choices, recently exemplified by her attire at a New York City screening of her film "Eileen." The Oscar-winning actress, 41, showcased her interpretation of the increasingly popular no-pants trend, which has been seen on celebrities like Kendall and Kylie Jenner, Julia Fox, and various Bravo TV stars at Bravocon this year. Styled by Erin Walsh, Hathaway's ensemble featured a red Valentino button-up shirt paired with very short shorts, creating the illusion that she was wearing the shirt as a dress. Walsh shared on Instagram that the outfit included tiny shorts from Maison Valentino, which were barely visible, contributing to the no-pants effect.
Hathaway's look was completed with black, over-the-knee Proenza Schouler boots and accessories from Bulgari and Effy Jewelry.
Hathaway's recent rise in the fashion world is attributed to both Walsh's styling expertise and her own willingness to experiment with style. Her fashion evolution includes a range of looks from denim-on-denim to Barbiecore and a variety of Versace outfits. One notable outfit was the sparkly mint green argyle gown she wore to the 2023 Albies, a piece first introduced by Claudia Schiffer in Versace's Spring '24 show. Hathaway has even embraced styles reminiscent of her character Andy Sachs from "The Devil Wears Prada," including a memorable Michael Kors outfit during New York Fashion Week, which she admitted was an unintentional nod to the character.
Hathaway attributes her bold fashion choices in her 40s to the current trend of risk-taking in style, noting in a previous conversation with PEOPLE that there are multiple ways to get it right, emphasizing authenticity. She expressed her trust in Walsh's vision for her style, allowing her to take fashion risks confidently. Hathaway reflected on her journey, acknowledging that she didn't always appreciate the opportunities she had at a young age, leading to a lack of enjoyment in her fashion choices. Now, she embraces wearing clothes that she genuinely enjoys and does so with gratitude, which she believes contributes to her current success in fashion.