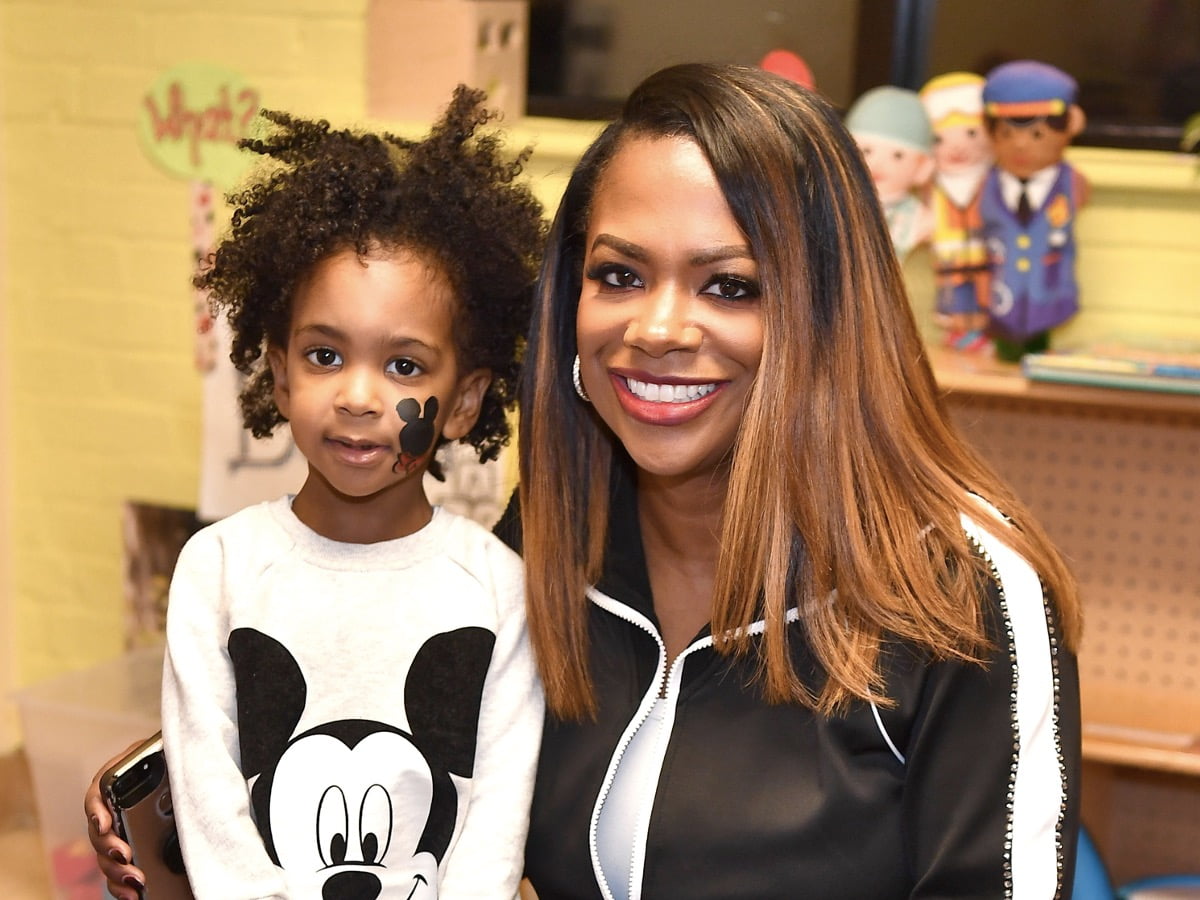 Kandi Burruss's smart child named Blaze Tucker made her celebrity Mom and her fans happy in the latest Instagram video uploaded by the actress on her official Instagram page. When you check out the social media handle @kandi, where Kandi has more than 9.2 million Instagram followers, you will find this one-minute-long, heartwarming Instagram video.
If you are wondering, Blaze is Kandi's daughter with her husband, former line producer Todd Tucker. The couple married in April 2014 and has four children. 
Among Todd and Kandi's kids is a 5-year-old son born in 2016. Plus, Kandi Burruss's smart child Blaze is their daughter, who is almost two years old as of today.
When you view the Instagram video featuring Blaze, which has already amassed exactly 325,539 views at the time of writing, you can only hear Todd's smooth voice, talking to his daughter, who is the only one you can see on the Instagram video.
The father and daughter were identifying the colors of the colored pencils Kandi Burruss's smart child was holding in her tiny hands. The proud celebrity Mom happily captioned her Instagram video, saying her baby is very bright. 
Kandi also said that her husband gets the best Instagram videos, making her "steal" the clip with her daughter on it from him. Finally, Kandi Burruss's smart child makes her 45-year-old Mommy's heart smile, per the "The Real Housewives of Atlanta" actress.
Kandi also referred to her family members using their official Instagram handles "@blazetucker" and "@todd167." You can tell that many netizens felt impressed, and their hearts warmed and melted after viewing the video showing Kandi Burruss's smart child.
You can read many commenters saying that Blaze is "the sweetest thing ever." Plus, many fans of the East Point, Georgia-born singer-actress, who also moonlights as a TV personality, producer, and songwriter, praised her daughter for being intelligent, pretty, and polite. 
Finally, you can tell that many fans appreciated seeing Kandi Burruss's smart child for her little smile and being her Mom's look-alike. These supporters said that both Kandi and Todd deserve the happiness they get from their wonderful family.
Last update was on: July 5, 2023 12:46 pm