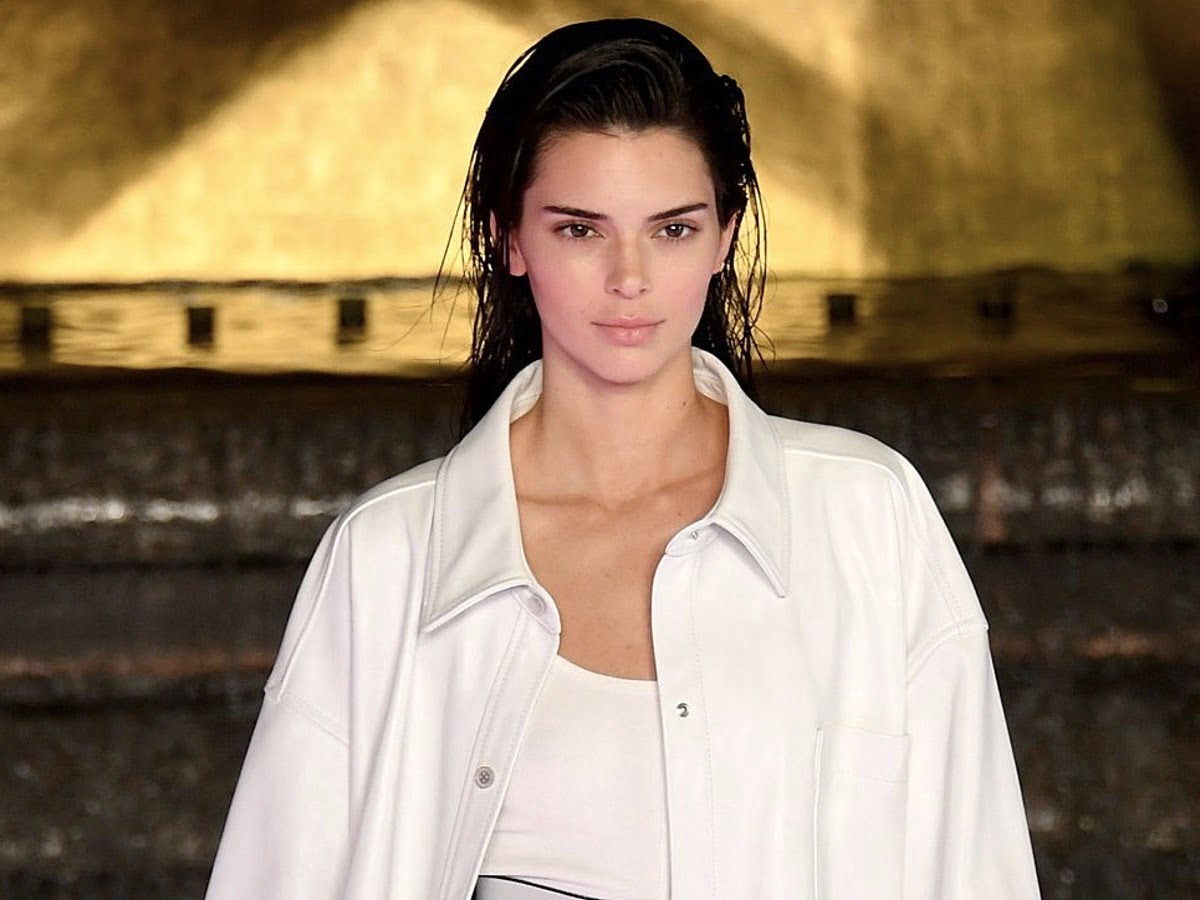 LOS ANGELES, Calif. – Kendall Jenner gave the public an eyeful as she celebrated a big event by wearing a sheer top.
The world-famous model is working on a big new project, and she's already celebrating it in style. Based on some leaked photos, the high-fashion model made sure to catch everyone's attention with her revealing outfit.
She gave the paparazzi an eyeful with her 100% sheer bustier, giving a glimpse of her black lace bra underneath. The former KUWTK star looked stylish as always, pairing her revealing top with a black silk skirt and a matching pair of sandals.
Like any fashion model, Kendall didn't scrimp on the accessories. She completed her stylish ensemble with a bold statement handbag while holding a bottle of her "818" tequila brand that successfully launched earlier this year.
The 25-year-old model went out for a celebration in Beauty & Essex in Hollywood after signing on to be the luxury e-tailer Forward's new creative director. Kendall, accompanied by some friends, celebrated her major contract in the fancy Hollywood eatery.
The model signed the partnership with FWRD earlier this week and shared the good news on Instagram with a black-and-white photo and an explanation of her fashion journey. According to Kendall, she always loved fashion and is incredibly grateful to be working with some of the brilliant minds in the business.
The young model also shared how excited she is to partner with the brand and help curate fresh, new ideas and work with different designers and brands. She also explained how she takes her new role to learn and grow in her journey with fashion.
According to FWRD's partner company Revolve Group's chief brand officer, Raissa Gerona, Kendall Jenner is the epitome of luxury fashion, making her the best choice for the position. As the brand's creative director, the model is set to bring millions of her fans to FWRD.