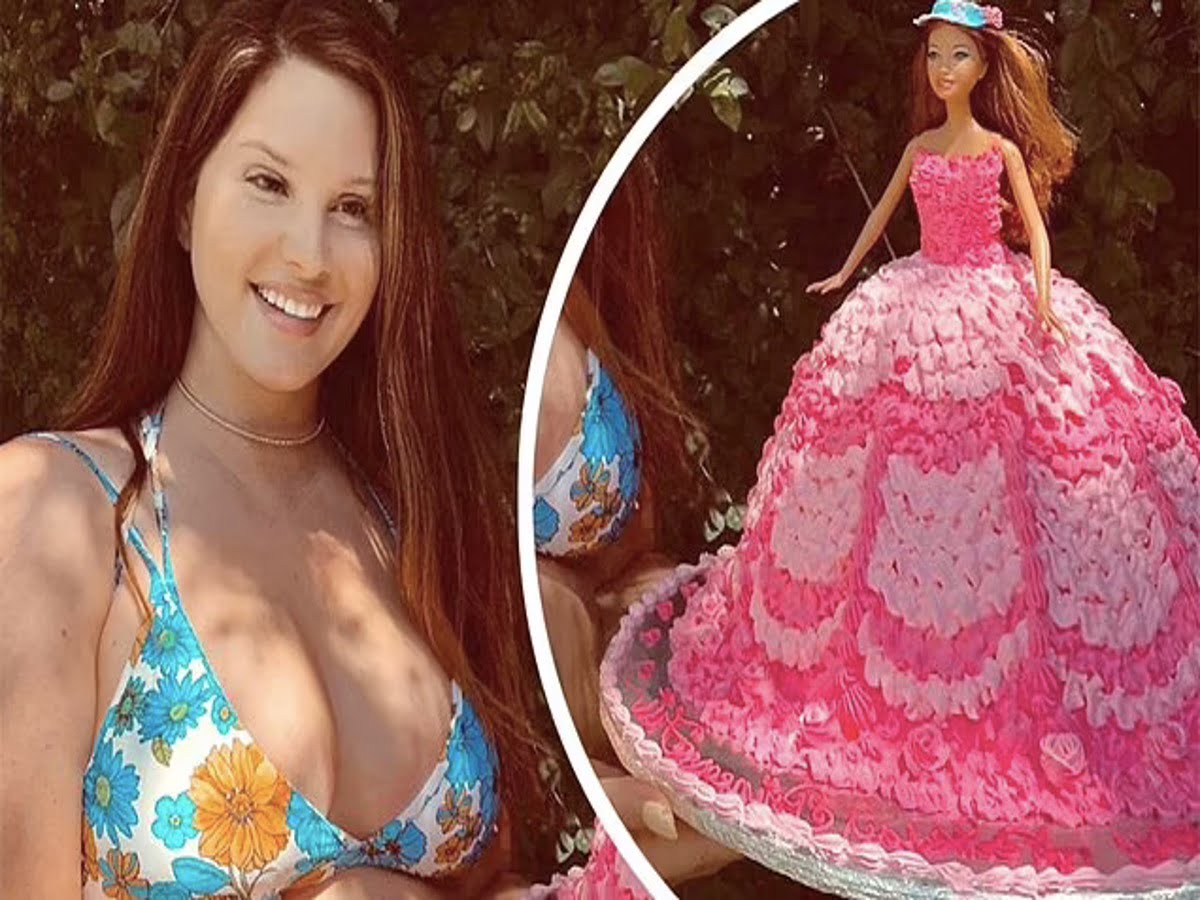 LOS ANGELES, Calif. – American singer and songwriter Lana Del Rey looks radiant as she celebrates her birthday in style while wearing a bathing suit and holding a barbie cake.
The singer, whose real name is Elizabeth Woolridge Grant, celebrated her birthday on June 21. She just turned 36 years old, and on Monday, Lana shared the behind-the-scenes of her birthday celebration on Instagram. Judging by her post, the singer-songwriter seemed to enjoy the special day.
In the snap she posted on her page, Lana Del Rey showed off her incredible figure as she slipped on a yellow and blue floral bathing suit top and denim shorts. Of course, because it's a special celebration, a birthday cake wouldn't be missing. But the singer doesn't have the typical birthday cake you would expect.
You can see Lana holding her fancy two-tone pink birthday cake in the same photo as she smiled beautifully for the photo. The lovely-looking cake has a Barbie perched on top, and according to fans, it looked like her.
The singer also included another photo for her birthday post, featuring some pink geraniums. It might seem like the second photo is doesn't make sense, but there's a special meaning behind it. Lana wrote a lengthy caption to share her birthday celebration with her fans and the sentimental reason for the flower.
Her grandmother told her parents to plant pink geranium when they didn't know what they would have while pregnant with Lana. She also shared that they could plant new flowers for her photographer for the day, Caroline Gran, who is currently pregnant.
Meanwhile, fans were quick to like the singer's birthday post and commented on their birthday wishes. The love was overflowing in the comments, and one fan even thanked Lana Del Rey for inspiring the world with her music and art.
Last update was on: May 19, 2023 10:12 pm