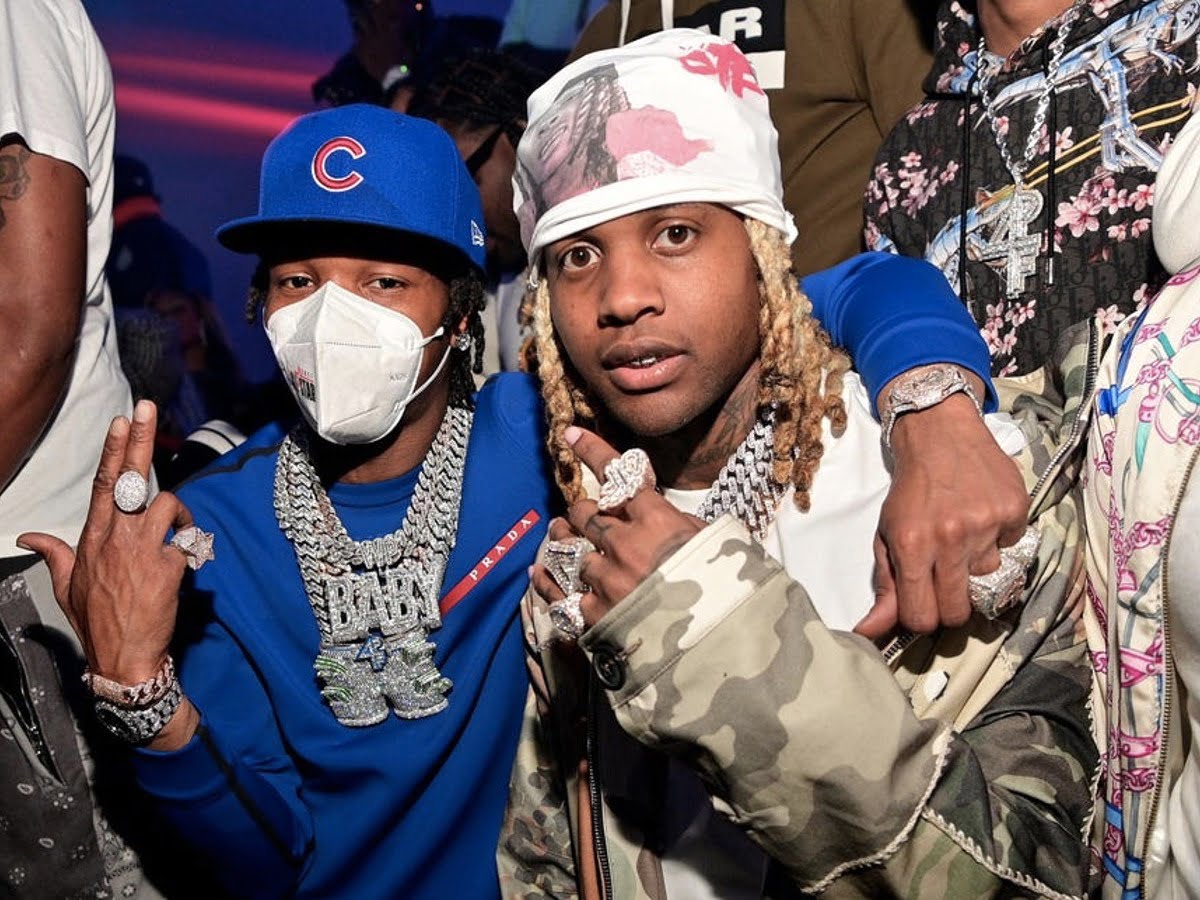 Lil Durk wanted to give his official response to media personality DJ Akademiks, and he did it via his official Instagram page lately. As you know, Lil Durk had DJ Akademiks as his naysayer.
The latter had expressed his doubt about rappers Lil Durk and Lil Baby's capability in getting concert halls and other venues sold out before the duo's recent Back Outside Tour kicked off. 
Plus, DJ Akademiks reported that Lil Durk and Lil Baby's tour was not selling many tickets. Lil Durk and Lil Baby wanted to prove their naysayer wrong as they officially concluded their leg of performances.
Hence, Durk Derrick Banks, which is Lil Durk's registered birth name, took to his official Instagram account lately and updated his Instagram Stories. If you checked out Lil Durk's post recently, you could see him showing off a plaque for his and Lil Baby's Back Outside Tour with a music executive.
You can tell that this gesture is saying that doubting DJ Akademiks was wrong to assume that Lil Durk and Lil Baby would not be able to get concert arenas sold out. Lil Durk's Instagram Story he shared with his more than 11.5 million social media followers on his official Instagram account with the handle @lildurk gave some revelations.
The tour of Lil Durk and Lil Baby sold more than 250,000 concert tickets and raked in US$15 million in overall profits. Durk Derrick Banks also indicated in his Instagram Story that he and Lil Baby "did it," mentioning Lil Baby's official Instagram handle "@lilbaby."
Apparently, Lil Durk and Lil Baby wanted to prove DJ Akademiks incorrect. They confirmed that over 250,000 supporters took part in witnessing them in their recent performances. 
Furthermore, Lil Durk's recent Instagram Story corroborated that that he, Lil Baby, and the other performers in their Back Outside Tour won big – US$15 million at that – thanks to their fans who believed in them.
Last update was on: May 2, 2023 2:10 am