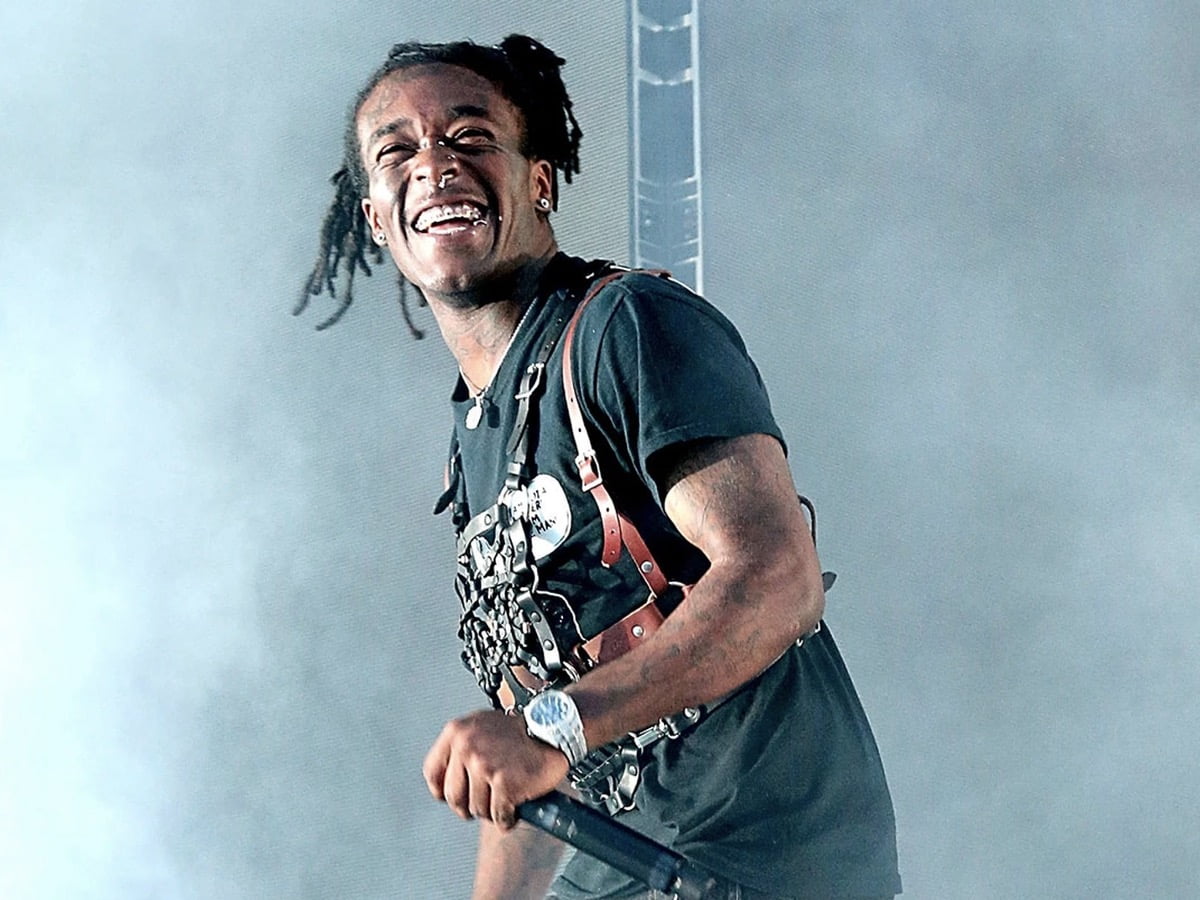 You can tell that Lil Uzi Vert loves flexing his immense affluence and fantastic capabilities. You can recall that this year alone, he showed off his shredded body and 320-pound deadlift.
Lil Uzi Vert also showed up at a Cambodian wedding ceremony with tons of money for the newlyweds. This hip-hop artist and singer, whose birth name is Symere Bysil Woods, has implanted a 24-karat pink diamond directly on his forehead. 
This week, you can say that Lil Uzi Vert did another stunt that shows how rich he is. On his official Instagram page with the handle @liluzivert, the 26-year-old Philadelphia, Pennsylvania native shared some snapshots of himself cozying up with some cash. 
You can see on these pics the "Luv Is Rage" rapper lying on a hotel room bed with some cold hard money. You will find it funny and impressive as the Benjamin Franklins looked neatly arranged, appearing like women laying on his bed.
You may not comprehend what Lil Uzi Vert wants to inform his more than 15.6 million Instagram followers. After all, the social media post does not contain any captions. 
Nevertheless, you can just conclude that the musician, who returned to his hotel room following a shortened set at Day N Vegas, leaving fans disappointed, just want to relish the company of some cold, hard cash arranged like two bodacious women and a broken heart.
You can tell that Lil Uzi Vert is certainly wealthy. The hip-hop artist, who is also known by his other names such as Uzi London, Sasuke, Sealab Vertical, Baby Pluto, and Renji, has a net worth of US$25 million as of this year, and he is among the highest-paid rappers in the world.
His Instagram post featuring cash piles shaped like two women and a broken heart has already amassed exactly 1,728,856 Instagram likes at the time of writing. If you are among these social media likers and fans of Lil Uzi Vert, you must be excited now and looking forward to your favorite rapper's next creative display featuring his hard-earned wealth.
Last update was on: September 6, 2023 4:02 pm