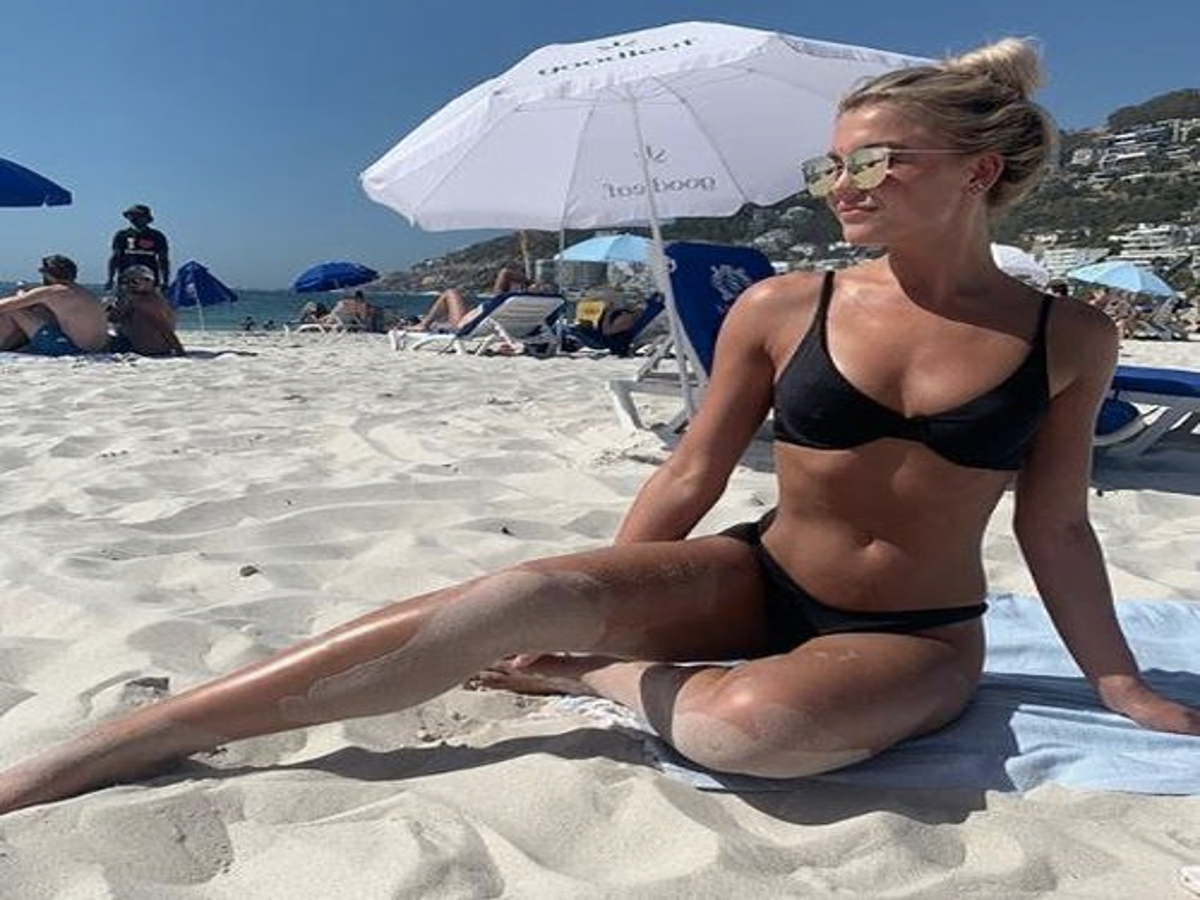 MANCHESTER, U.K. – Love Island star Molly Smith turns up the heat in her latest Instagram pic, displaying her toned curves as she puts on white lingerie for one of her most sizzling snaps.
The social media influencer and famous reality star first found fame when she took part in Love Island during the reality show's first winter edition in 2020. Since then, she became a famous personality not only on TV but on social media as well. Molly is no stranger to posting sizzling selfies on her Instagram account.
On Monday, she wowed her fans again with a sultry pic while wearing revealing white lingerie, flaunting her incredibly toned body. As you can see in her latest IG snap, the 26-year-old social media star had everyone's attention on her jaw-dropping physique that the lacy lingerie highlighted. She's got the summer body ready with her toned washboard abs highlighted by the matching lace bra and thongs from the brand Loire Label.
Molly's jaw-dropping figure sets pulses rising as she exhibits her ample cleavage, looking stunning as she posed in front of the camera. The Casa Amor alumni look like an angel as she posed with her usual glamorous makeup and styled her blonde locks in chic waves for the photoshoot. Her dewy makeup and shiny lips highlighted her ethereal beauty.
Molly let the photo speaks for itself, keeping her caption straight and simple. Then, she quickly tagged Loire Label, promoting the brand and nothing else.
Meanwhile, in the comments, Molly Smith's fans can't get over her beauty. They were all praises for the Love Island star's sexy figure, with one fan named Martin saying she looks stunning and sexy. Another Instagram user liked her latest pic and wrote in the comments saying it's a nice photo of Molly looking nice. Molly Smith's photo quickly got over 11 thousand likes hours after she posted the sizzling pic.