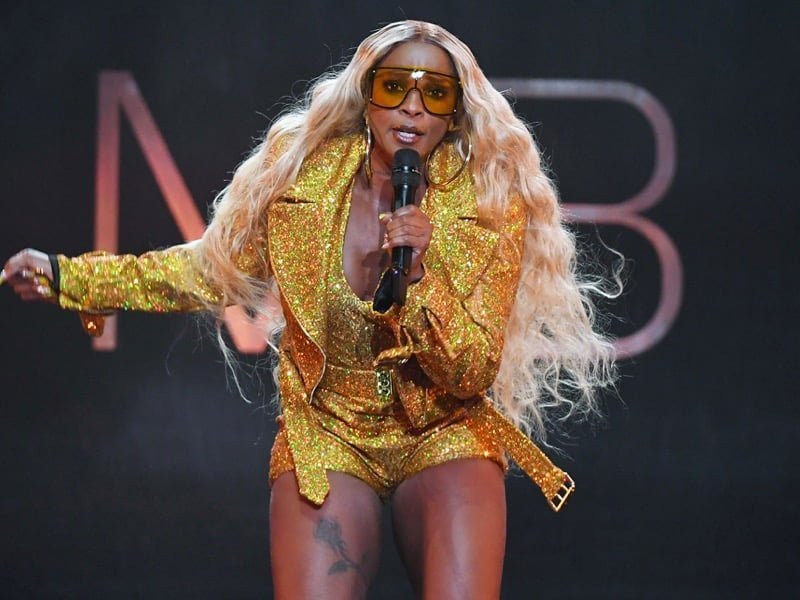 Mary J. Blige went on a beachside photoshoot lately. The Queen of Hip Hop-Soul stripped down and posed in front of the camera, wearing nothing but a body chain.
You will feel wowed as Mary J. Blige's latest sexy images showed her hot physique. These new snaps also almost mirrored her pictures when she celebrated her 50th birthday last January. In those photos, the music icon glowed as she posed wearing a gold bikini.
As Mary J. Blige displayed her sizzling-hot body on the sandy beach this time, she left nothing to her fans' imagination in her two photos. She shared these snaps on her official Instagram page in which she was wearing nothing except the Jewels By Benny "Mary" necklace and Laurel DeWitt's full-body chain.
Misa Hylton served as the New York City native's stylist. Mary J. Blige is reportedly promoting her brand of liquor called Sun Goddess Wine. She captioned her two sultry photos by quoting Jay-Z lyrics, reportedly pulling the lines from "Oceans" of Magna Carta Holy Grail, featuring Frank Ocean.
If you checked Mary J. Blige's official Instagram page with the handle @therealmaryjblige today, you must be among the more than 5.2 million followers whose jaws dropped as they viewed the thirst-trapping hot pics of the singer. Mary J. Blige was surely wearing next to nothing.
One of the titillating images featuring the "Just Fine" singer looking far away has already raked in 503,788 Instagram likes as of today, September 9. Meanwhile, the other sizzling-hot picture with Mary J. Blige looking at the camera has already amassed 324,002 Instagram likes at the time of writing.
When you look at Mary J. Blige's two pictures wearing nothing but a body chain, you can surely say that she is a goddess. Ms. Blige has always stolen the show.
She has made fame for her show-stopping photoshoots where she poses on sandy beaches wearing barely-there two-piece swimsuits. But this time around, you can tell she surely sizzles stripping down, showing some of her sun-kissed skin in nothing but a body chain, and these latest photos of hers surely have you and the world paying attention.
Last update was on: October 2, 2023 9:50 pm