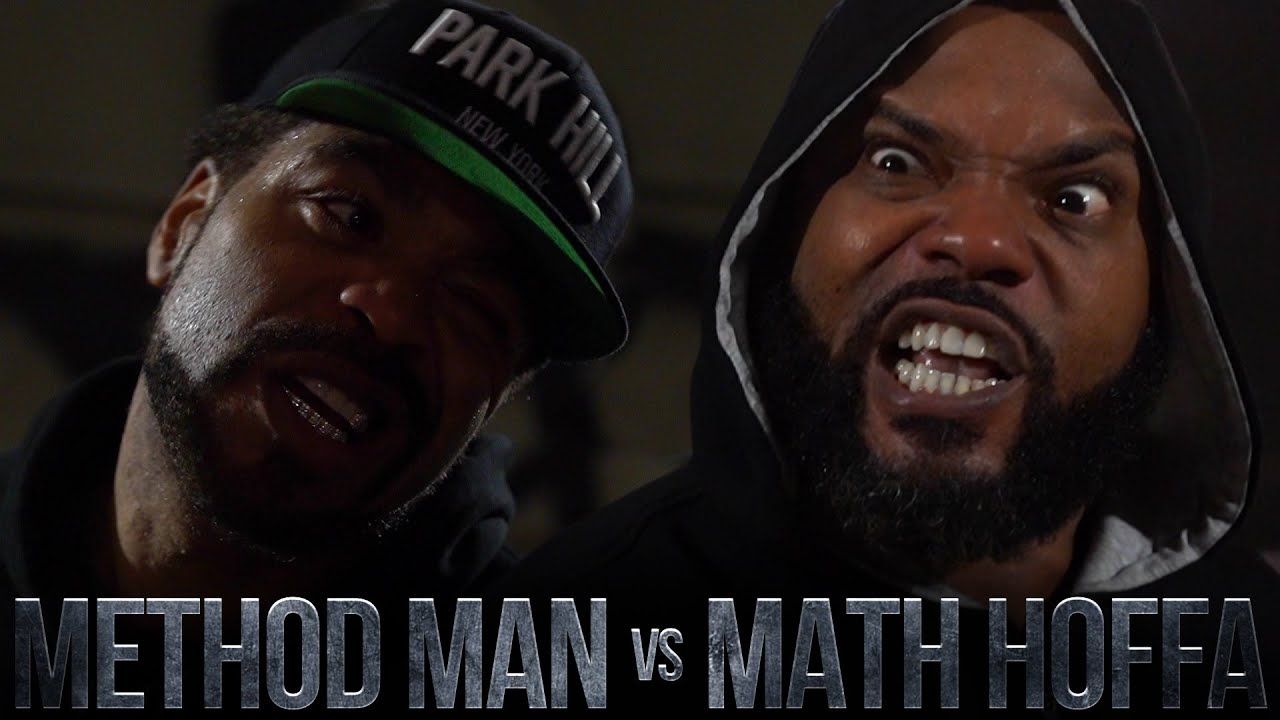 Battle rapper Math Hoffa first confirmed a legendary matchup between himself and Wu-Tang Clan heavyweight Method Man on Sunday (August 16)
In a follow-up post that it would be dropping randomly during the week. It appears that Wednesday (August 19) is the day, as the pre-recorded head-to-head was officially released.
Yes. It's real. #fortheculture pic.twitter.com/BXH92OinT2

— the JUSTIN project coming soon! (@MATHHOFFA) August 16, 2020
Many were curious about how Meth would perform in a battle at this point in his career. While there has been a limited history of battle rappers successfully crossing over to mainstream careers. There is an even more limited amount of rappers doing the flipside. Joe Budden faced Hollow Da Don at Total Slaughter in 2014. And was unable to translate his bars to the format potent.
As of now, the battle has officially landed audio visualized. The intense head-to-head finds both emcees in their  "Battle zone headspace" as Math Hoffa sets things off with an opening attack.
"I religiously buy guns by the size of what, what the weapon is, he gone needed Jesus if I bap this where Method is," he snarls. "My gun connect, bless the kid, you see I'm flexing? Understand the power of God is in this three-five-seven." As Hoffa fires off his bars, Meth stands in defiance, cutting an imposing cloth; new to the battle rap scene, many curious fans were eager to see how he'd fare against such a worthy opponent.
It sure did not take long for Method Man's origin to reveal itself. "You must be off a bad pill, stepping on a landmine," he spits. "I'll bury you in a landfill, that's two Hoffas they can't find / you done lost your damn mind, or you straight twisted dawg / I'm from Staten, when cops swarm there we let the pistols off / when Park Hill had to eat, the street is how I hit them scores / machete out, I'm a genius — I caught a lick with swords."
Check out Math Hoffa vs. Method Man whole battle below.
Next up for Math Hoffa is a battle between himself and Cassidy affiliate JAG, set to take place as part RBE's Mask Off event, available for stream on August 29, 2020.
Last update was on: September 17, 2023 9:01 pm