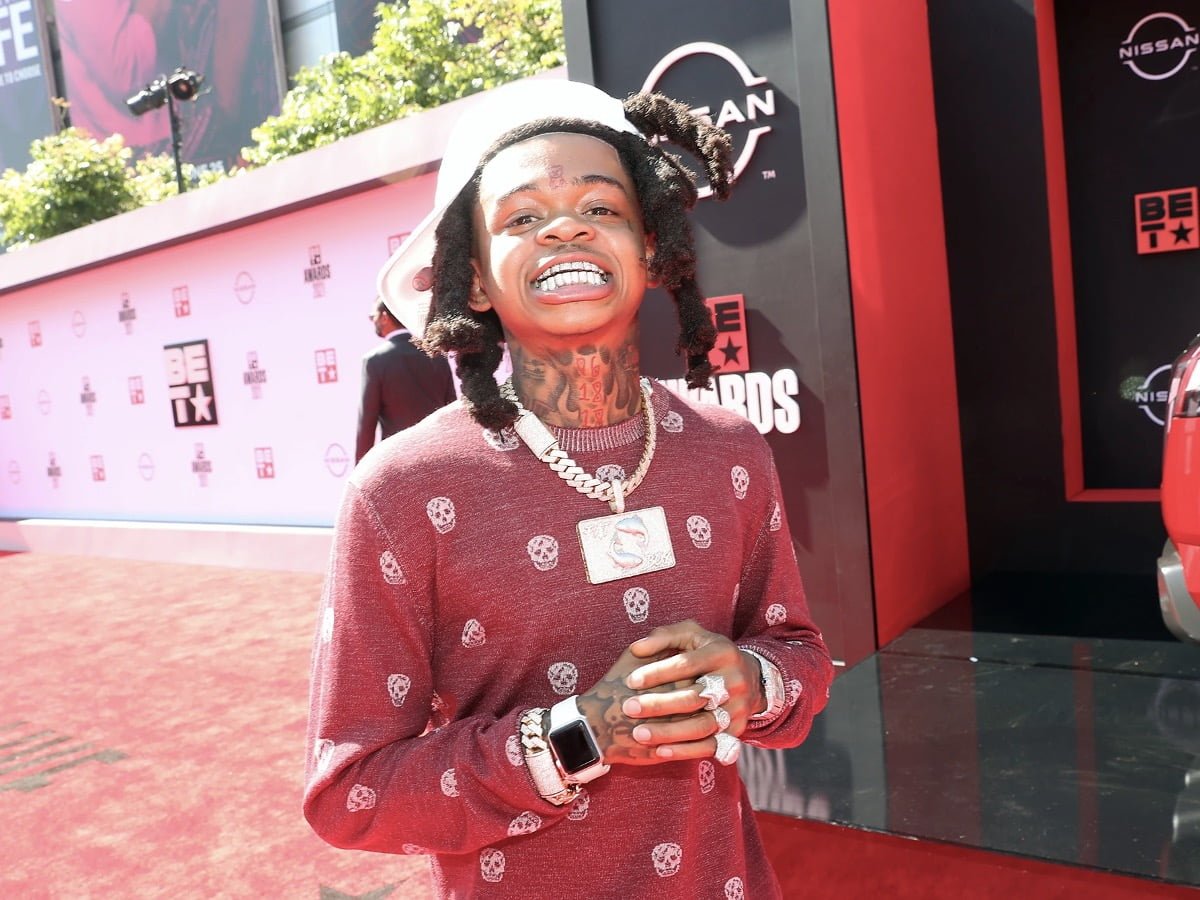 One week after the shooting incident that injured SpotemGottem, you must be missing the 20-year-old promising rap artist. After all, when you check his official Instagram account with the handle @spotemgottem, you will not see any new post, and the last one was dated September 10.
You are not alone feeling sad and missing SpotemGottem as he has more than 909,000 Instagram followers and more outside this social media platform who feel the same way. It is difficult for you to imagine, but the drive-by shooting happened just last Friday, September 17, 2021.
This unfortunate incident got Nehemiah Lamar Harden shot and wounded. News outlets reported that SpotemGottem was driving his car on the I-95 freeway in Miami, Florida.
Then, the harrowing encounter took place. The young songwriter and rapper best known for his 2020 hit track "Beat Box" had his vehicle taking 22 bullets while he was behind the wheel.
SpotemGottem would later inform the police that he did not see the attack happening and remarked that the suspect pulled up his car behind him and just opened fire. Raven Liberty is the up-and-coming musician's attorney.
She informed the local news outlet, Miami Herald, that the shooting incident was not a situation where her client was involved in wrongdoing. Attorney Liberty also affirmed that SpotemGottem was a drive-by shooting victim and not a shootout one.
The young musician also had a passenger in his vehicle's backseat who got shot in both of their legs. SpotemGottem's fans like you surely look forward to the rising rapper making a complete recovery.
At this time, the law enforcement authorities have not identified any persons of interest or suspects. If you can remember, SpotemGottem's "Beat Box" peaked at the 12th spot on the Billboard Hot 100.
The rap artist is a signee of Rebel Music, Geffen Records, and Interscope Records. You can hope and pray that he survives and fully recovers from the recent frightening incident.
In this way, SpotemGottem can continue his deferred plans of becoming the next top rapper out of the Sunshine State to take over the rap music industry.
Last update was on: August 12, 2023 2:03 pm