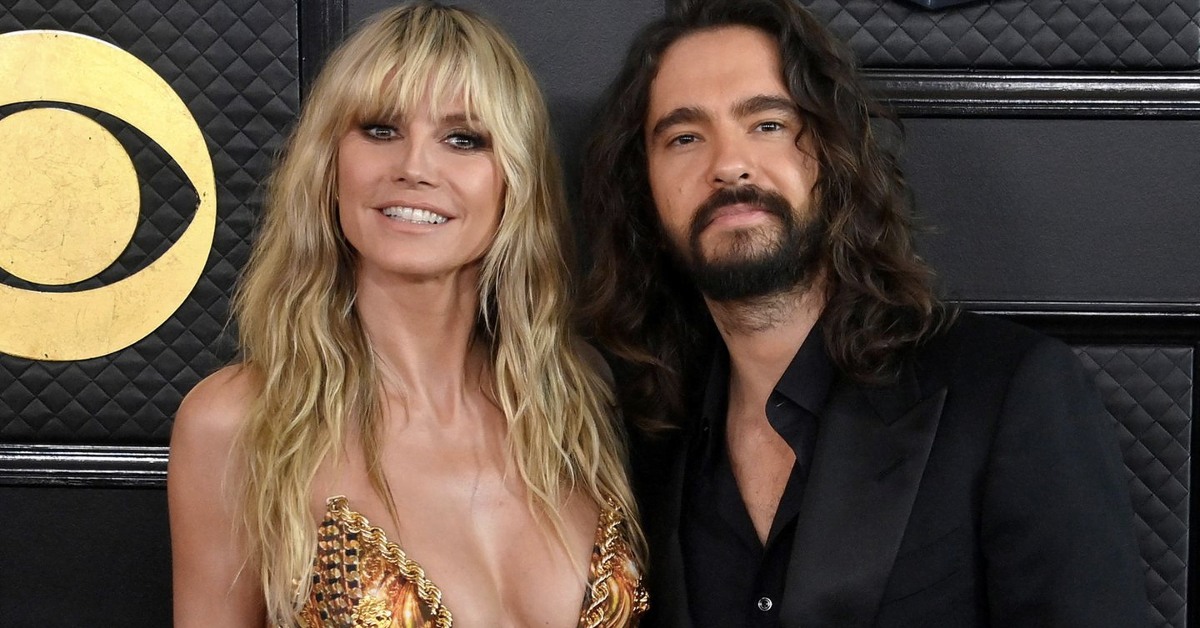 Heidi Klum, accompanied by her husband Tom Kaulitz, embraced a daring fashion choice during a date night in Las Vegas, Nevada. The 50-year-old model decided against wearing a top beneath her black leather coat and chose not to wear pants, aligning with current fashion trends for the F1 Grand Prix.
Klum took to social media to post pictures from her exciting evening on the Las Vegas Strip, where she rubbed shoulders with celebrities like Brad Pitt, Paris Hilton, Rihanna, and Justin Bieber. As a judge on "America's Got Talent," Klum maintained modesty with a long black jacket, complemented by high-waisted briefs serving as pants.
Her outfit was completed with fishnet tights, knee-high black boots that elongated her figure, a matching purse, and a bright pink VIP lanyard. Throughout the evening, Klum updated her followers on Las Vegas's highlights, including Formula One races and DJ performances from Disclosure and Tiesto.
After partying, Klum witnessed the sunrise from her hotel room and expressed her contentment to her husband, highlighting the dawn. Meanwhile, Brad Pitt was spotted observing the racing scene, amidst rumors of his involvement in a film about Formula One, portraying a seasoned driver.
In July, an image was released showing Pitt and Damson Idris clad in racing gear, ready to compete, captioned "Welcome to the grid, APXGP," featuring F1 champion Max Verstappen and Ferrari's Carlos Sainz Jr. Additionally, Patrick Dempsey, recently named "Sexiest Man Alive" by People, attended the races in Las Vegas. Dempsey, preparing for his role in Michael Mann's "Ferrari," where he plays Piero Taruffi alongside Adam Driver as Enzo Ferrari, shared that he performed all the driving himself in the film, describing it as his best role to date.
Justin Bieber had the honor of waving the checkered flag on Saturday night, signaling the race's end. Rihanna and A$AP Rocky were seen observing Ferrari's tune-ups with DJ Steve Aioki. Paris Hilton also made an appearance, donning a black leather jumpsuit as she socialized during the event. The race concluded with Max Verstappen from the Netherlands taking first place, followed by Charles Leclerc and Sergio Perez.