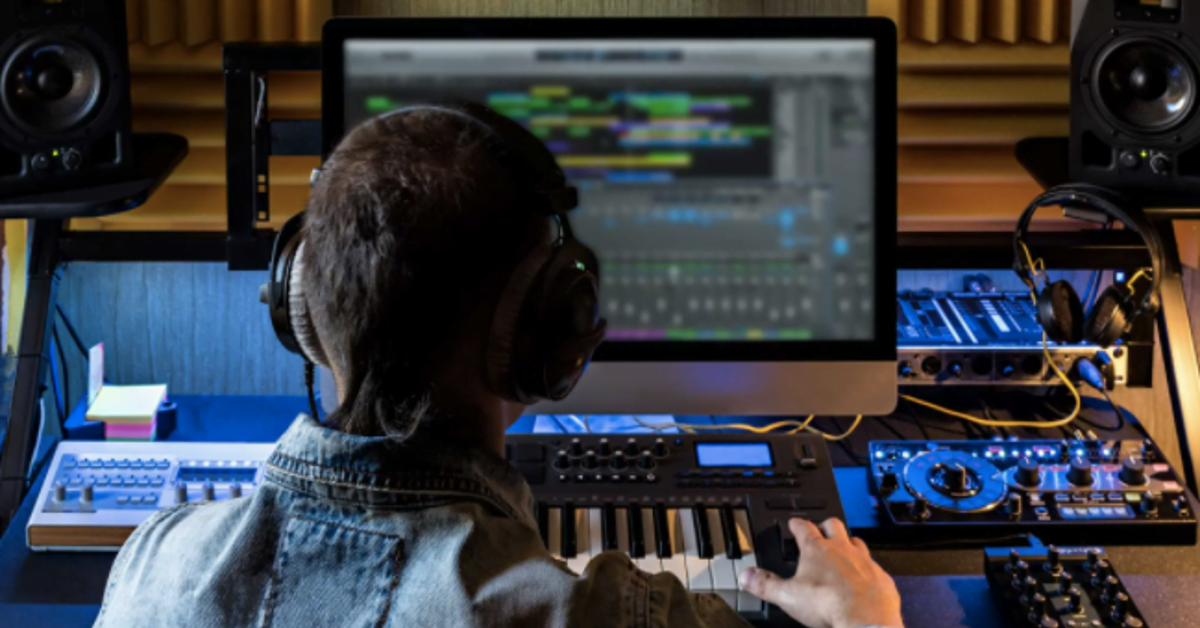 If you're seeking free music software, whether it's an audio editor, DAW, drum machine, plugin, or DJ app, we have a comprehensive list for you.
For those aiming to create music on a computer without spending money, there are plenty of free music software options available for PC, Mac, or iPad/iPhone users. All you need to do is locate the right software.
Our monthly round-up highlights the best new free music software, including fresh synths, drum machines, and effects. We've done the legwork for you and compiled a list of the top free music software currently available for download.
Our selection includes a variety of free software options, such as audio recorders/editors, DAWs, instrument/effect plugins, and DJ software. Despite being free, this software is fully functional and capable of producing high-quality music.
Once you experience the quality of free music software, you might find that you don't need to invest in commercial versions ever again.
Below are our top picks for free music software, and be sure to check out our guides for even more great deals on plugins and music production software. Our Black Friday plugin deals page and Black Friday music deals hub offer the latest savings and offers.
**The best free music software:**
1. **Audacity (PC, Mac, GNU/Linux)**
Audacity is a well-known free software for recording and editing audio, suitable for beginners. It offers standard editing features and supports a wide range of formats, VST, and AU effect plugins. Despite its dated appearance, Audacity is regularly updated due to its open-source nature. It's a valuable addition to any music software collection.
2. **Apple GarageBand (Mac, iPhone, iPad)**
Apple GarageBand, the renowned free DAW, comes with every Mac and is available for iOS. It offers a user-friendly platform for recording audio and provides a selection of software instruments, loops, and Apple's Drummer for creating customized drum tracks. With its comprehensive features and AU plugin support, it's an ideal choice for Mac users.
3. **Tracktion Software Waveform Free (PC/Mac/Linux/Raspberry Pi)**
This free DAW, based on Waveform Pro 12, offers unrestricted track counts, third-party plugin usage, and no expiration. The 2022 edition includes a new browser, updated audio effects, and utility plugins. Waveform Free is a highly capable software that makes you question why it's free.
4. **DiscoDSP OB-Xd (PC, Mac)**
OB-Xd is a free plugin synth that emulates the classic Oberheim OB-X polysynth. It offers a simple interface and rich sound quality, making it a top choice for vintage poly sounds.
5. **Spitfire Audio LABS (PC, Mac)**
The LABS series offers a range of expressive and characterful sounds with simple controls. From soft pianos to experimental instruments, these sounds can form the basis of entire tracks.
6. **AudioSpillage MiniSpillage (Mac)**
This percussion synth offers a range of bass drum, hi-hat, and wood drum sounds, along with filters, distortion, and modulators. MiniSpillage is a versatile tool for a variety of drum tones.
7. **TAL-Reverb-4 (Mac, PC, Linux)**
TAL-Reverb-4 is a retro plate reverb with a simple but effective interface, perfect for creating a range of reverb effects.
8. **ValhallaDSP SuperMassive (PC, Mac)**
SuperMassive is a free echo unit and reverb, ideal for sound design with its multiple delay types and impressive sound quality.
9. **Ignite Amps PTEQ-X (PC, Mac)**
This free Pultec EQ emulation offers models of three well-known hardware effects, perfect for enhancing bass and kick sounds.
10. **Audiomodern Filterstep (PC, Mac, iOS)**
Filterstep is a multimode filter sequencer, great for creating rhythmic patterns and automated sequences.
11. **Audio Damage RoughRider 3 (PC, Mac, Linux, iOS)**
RoughRider 3 is a popular compressor, known for its characterful sound and user-friendly interface.
12. **Softube Saturation Knob (PC, Mac)**
Softube's one-knob saturator is easy to use and effective for adding subtle distortion to a variety of audio sources.
13. **Blue Cat Audio Chorus/Phaser/Flanger (PC, Mac)**
Blue Cat Audio's trio of vintage-inspired modulation effects includes chorus, phaser, and flanger, each offering a unique take on classic effects.
14. **IK Multimedia AmpliTube 5 CS (PC, Mac)**
AmpliTube 5 CS offers 42 gear models for free, with the option to expand your collection through IK's Custom Shop.
15. **Atomix VirtualDJ (PC, Mac)**
VirtualDJ, popular for home