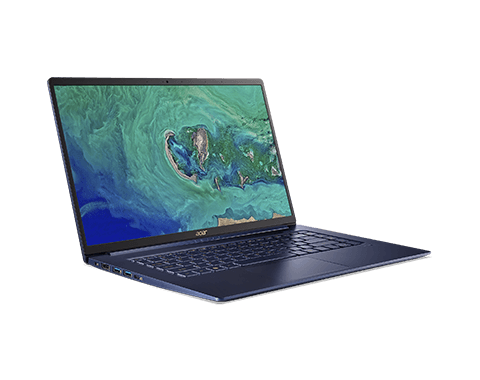 Having a good laptop is very important. Why? Just imagine that when you are down with a lot of work and your laptop just keep processing slowly. You will easily get frustrated when you won't are able to complete your work on time and it will get stuck. Moreover, you might find one day that your laptop just crashed. How will you repair it within a small period of time? How will you manage your work? So, it is very important to get a perfect laptop with a proper configuration that suits your needs.
The best feature of Acer Swift 5 is that it is quite light-weight and slim. The entire weight of Acer Swift 5 is just 1 kg, and hence it is categorized into one of the lightest weight 15.6-inch devices available today.
Features
Light And Swift Case:
Acer Swift 5 would feel very light to your hands and there won't be the slightest effect of heaviness. It sounds great while seeing that it weighs just 999 grams. The weight is made so light by firmly soldering the RAM and SSD into the motherboard which cannot be removed.
Design:
The manufacturers have tried to build a good looking slim magnesium case on Acer Swift 5. They are also available in silver and blue colors for different customers.
Communication:
Acer Swift 5 is equipped with a Wi-fi chip provided by Intel. The device can easily support 802.11a/b/g/n along with fast AC standard. Moreover, the device also offers Bluetooth 5 with Ethernet Connector and suitable USB adapter.
Connectivity:
The device provides HDMI port with 3 USB 3.1 Gen 1 ports. But yes, the device does not have an SD card slot. You will also get a DisplayPort via USB. Acer Swift 5 can be easily recharged and provide enough battery life.
Pros and Cons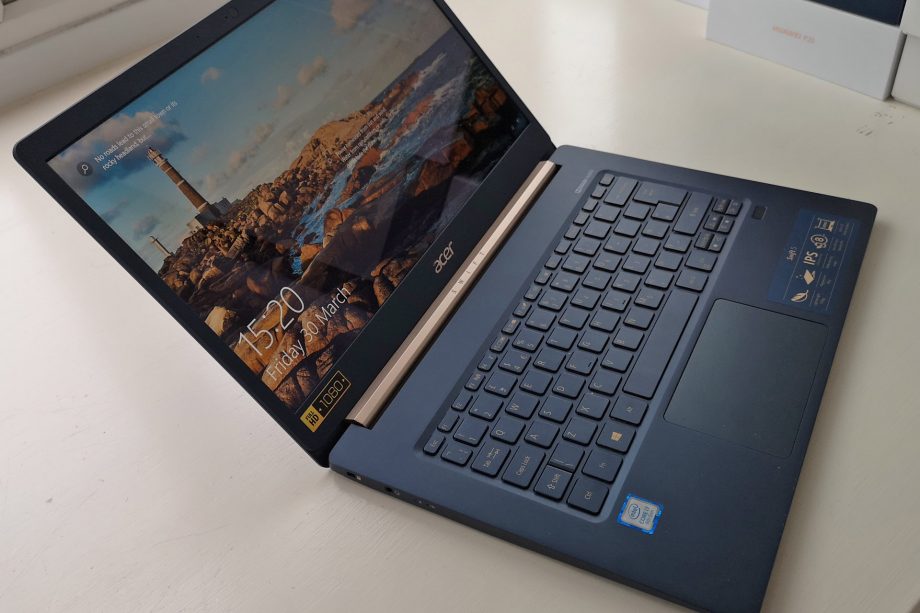 Pros
With nice build and aesthetics, the device is entirely built out of magnesium alloy
The laptop is compact and very light-weight
With a set of good keyboard and trackpad, the device has superb techno support
Acer Swift 5 is equipped with modern hardware
The device provides very cool work and very quiet without any voice of the fan
Acer Swift 5 is fast and wireless
Cons
With Acer Swift 5, you will get a bit dim panel which is not good for the user
The device comes with limited IO
The laptop does not have TB3 or card-reader
When the load increases the potential performance of the device decreases
Acer Swift 5 has small 36 WHr battery
The speakers are of poor quality
Conclusion
The latest Acer Swift 5 is designed with a practical approach. It has all the features that would suit the requirement of the future generation. The device is quite capable and supports the gaming platform as well. You also get a dual-channel RAM that has a positive impact on frame rates, which are higher than on comparable devices with RAM that runs in single-channel mode.
Last update was on: April 29, 2023 11:37 pm