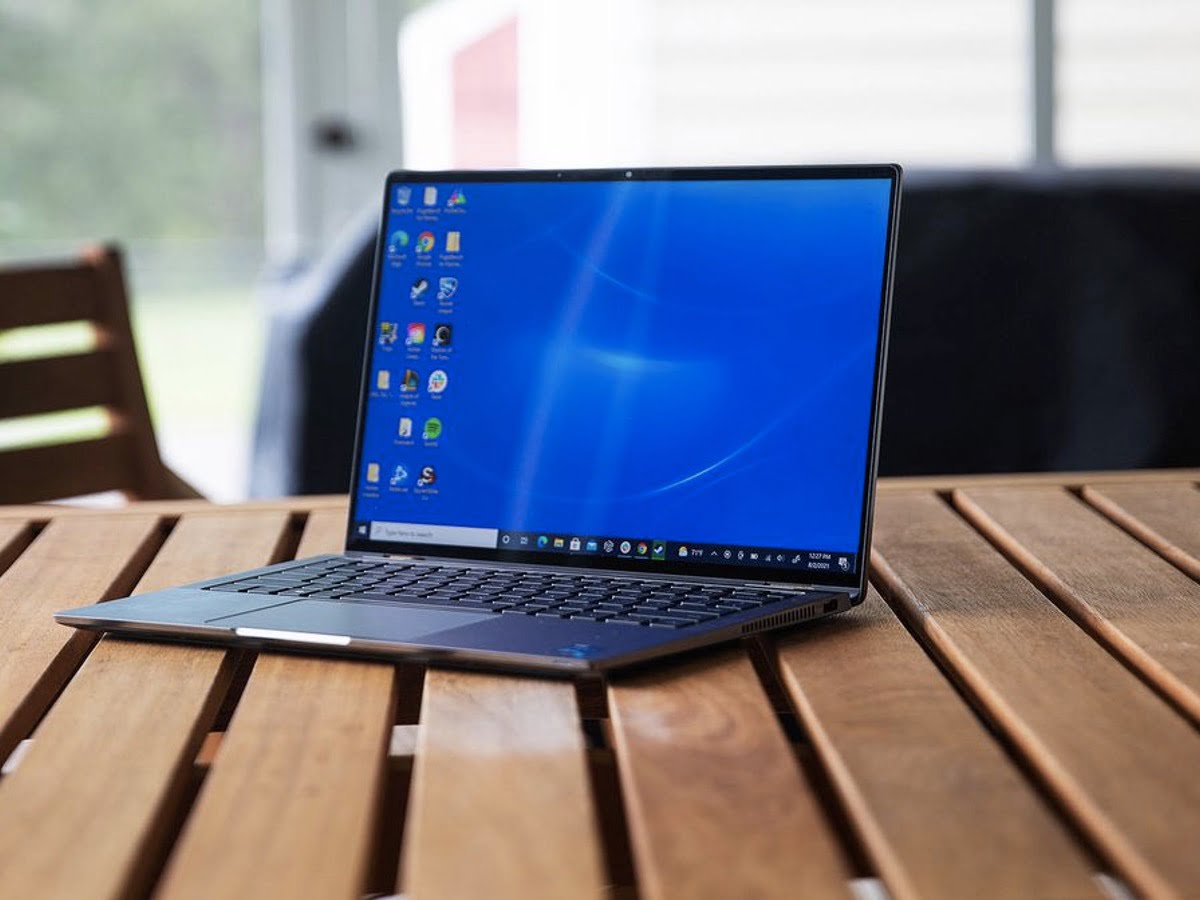 Computers are one of the best inventions worldwide, and the development story of this device is exceptional. People used to have big machines, which are bigger than them. Most people would even understand how those machines work, but these are called computers. Now, you can use this device without any hassle because it has improved a lot from size to performance.
From bigger machines, inventors improved computers by making them smaller. However, aside from the central processing unit or CPU, you need hardware, like monitor, mouse, keyboard, and speakers. The only problem is that you cannot carry it anytime and anywhere you go. You always have to use one with hardware, or a CPU is useless.
Despite the improvement, inventors still think we can improve computers further until the market introduced laptops. This device has built-in hardware, a monitor, mouse or touchpad, keyboard, and speakers. Innovators improved the device with a built-in keyboard, mouse, monitor, and speaker from detachable items.
Laptops are widely used worldwide, and technology continues to improve what we already have to make sure these devices can support us in every way.  There are many exceptional laptops available in the market, and one of the best brands is Dell. If you're looking for a top-performing laptop, here's the Dell Latitude 9420 review to consider.
What's in the Box?
The package comes with a Dell Latitude 9420 unit that measures 12.22 inches by 8.47 inches by 0.54 inches. The size of the laptop is enough to fit in your bag, making it very convenient to bring anywhere you go. If you often go out to work or study, storing this laptop is less hassle. What's more excellent about it is that it's not heavy at all. It only weighs 1.27KG, which is why bring it along is favorable.
The design of this laptop is also fascinating because of its classy vibe. The color is pleasing in the eyes, giving it a premium look. Another good thing about this laptop's design is the monitor. You'll enjoy a widescreen, which makes it exceptional when you're watching movies or playing. Aside from that, the keyboard design is also fancy because of its monochromatic colors.
Aside from the unit, it has a charger, but it doesn't have other freebies, like a stylus pen.
Specs
Display: 2560 x 1600 touch display
Storage: 512GB
RAM: 16GB
Processor: Intel Core i7-1185G7, vPro
Camera: IR Camera
Operating System: Windows 10 Pro
Ports: two Thunderbolt 4 USB Type-C, one USB 3.2 Type-A, one HDMI 2.0, one USD 4.10 memory card reader, one external uSIM option (WWAN), one audio jack, and one wedge
Features
This laptop features a touchscreen monitor with a 16:10 display, which is better than the XPS 13 2-in-1. It may not come with any stylus, but its touchscreen interface is very responsive. You can assure no delay when you're using it. You can sketch or even write down ideas on your laptop if you prefer to write things.
You should have zero worries about getting pixelated movies or graphics because this laptop is famous for its quality graphics, especially when you're playing games. You'll enjoy playing once you use this one, and the display resolution will satisfy you further, especially when you're playing action games.
Dell is popular in production workloads, but it doesn't disappoint when it comes to gaming. You can download light games on your laptop, even when it's a role-playing action game. There might be little limitations on the gaming experience it can provide, but this laptop will let you enjoy your given and have fun before you head back to your busy schedule. After all, everyone needs a break.
This laptop may not be on its top performance when it comes to games, but it will satisfy you when it comes to office work. If you're a small-business worker or a freelancer, you'll always access your webcam and audio or do documents. With this laptop, you can be productive because it doesn't lag as frequently as other laptops, and multi-tasking is easier, letting you focus on the things you need to finish. Aside from that, the screen gives an advantage, especially when you're working on many reports, documents, or editing photos.
You can install other games, like Shadow of the Tomb Raider, where you can play it at a 35fps-resolution at 1920p x 1200p. You can also play Overwatch under 55fps at 1920p x 1200p. You can still adjust the setting, and it can go low to 22fps without compromising the game's performance. At some point, this laptop is better in this aspect compared to the XPS 13.
When it comes to its camera, it supports Windows Hello with a 3.5mm-shooter. You'll love how it can deliver exceptional images as if these are not taken from a laptop. Most computers fall short on their laptop cameras, but this one is different. Your video calls are undoubtedly going to be exceptional when participants in your meeting can see you.
The camera features a SafeShutter, which closes the camera when you're not using it. You can protect your camera lens without any hassle, and it can even prolong its function. Plus, you'll see an on and off switch on its keyboard.
The speakers are also excellent. It comes with two downward-firing and two upward-firing speakers that assure clear audio. Regardless if you're in a video conference, watching movies or listening to your favorite playlist, you'll enjoy listening to its output. What you'll even love more when it plays is the clear percussion and bass.
Aside from the sound, the microphones are also good features of this laptop. It comes with four microphones, which don't struggle in picking up any voice it hears. Regardless if there are sounds or background noises. Also, this laptop features an Optimizer, which will focus your bandwidth on applications relating to videoconferencing. It's one of the reasons why you should use this laptop for freelancing or office works.
This laptop is generous when it comes to ports, like what everyone wants. You can connect an HDMI 2.0-cable and enjoy what you're doing on bigger screens. There are also two USB-C ports for your Bluetooth mouse, USB headset, etc. These ports support Thunderbolt 4. Aside from the wedge lock slot, uSD4.0 memory card reader, and USB 3.2 Gen 1 Type-A ports, it also comes with a combination of audio if you prefer to listen using your headset or earphones.
The connection is never an issue with the Latitude 9420 laptop because it has exceptional Wi-Fi connectivity. It has an Optimizer feature that will let you find the strongest access point for Wi-Fi. Plus, you can configure it with 4G or 5G.
This laptop doesn't only have a widescreen with a touchscreen interface. It also has a spacious touchpad, which is very favorable when you're sketching or reading long documents. Scrolling is hassle-free with its wider screen, but the touchpad has a slight challenge because it's not very responsive, unlike other laptops.
Also, you can never go wrong with the Latitude 9420 laptop's performance. The Intel Core i7-1185G7-processor assures no sluggishness, regardless of any activity you do. It's excellent for multitasking, such as word processing, videoconferencing, and even photo editing. You can switch one tab to another without lag. You can also listen to music without slowness, even when you're doing a lot of activities.
The battery life of this Latitude 9420 laptop is average, which many users wish could've been better. It can last five hours and 41 minutes when you're using it at a 200nit-brightness. When using the Windows Battery Saver, the average battery life can last up to 10 hours. You might always need to bring your charger when you're planning to use it in cafés or working hubs.
Pros
Evo and vPro features
16:10 high-resolution display
Automated webcam shutter
Cons
Unsteady touchpad
Battery life is non-lasting
Too pricey
Conclusion
Despite having comments that the Dell Latitude 9420 is too expensive for its performance, it had an overall average rating from users. Some might not appreciate the features of this laptop, but most users admire how many excellent features it has compared to bad ones.
The battery life may not be long-lasting, but its touchscreen interface has something to do with the performance of its battery. Bringing your charger is the best option when you're working in cafés.
The touchpad may also not be as responsive as others would expect it, but it doesn't prevent you from moving the cursor where you should move it. The good side about it is that it's very wide.
Nonetheless, this laptop has many exceptional features, starting from its camera. Videoconferencing is more fun because your camera can display a clearer view of you as you discuss something with other participants.
The sound and performance of this laptop will also meet your expectation because you can do almost anything without any hassle. You can switch one task to another without lag or unexpected application closures. You can also enjoy other features, like playing games or photo editing. It may have a few limitations, but its overall performance will let you do everything you need to do relating to work or studying.
Last update was on: July 28, 2023 4:51 am