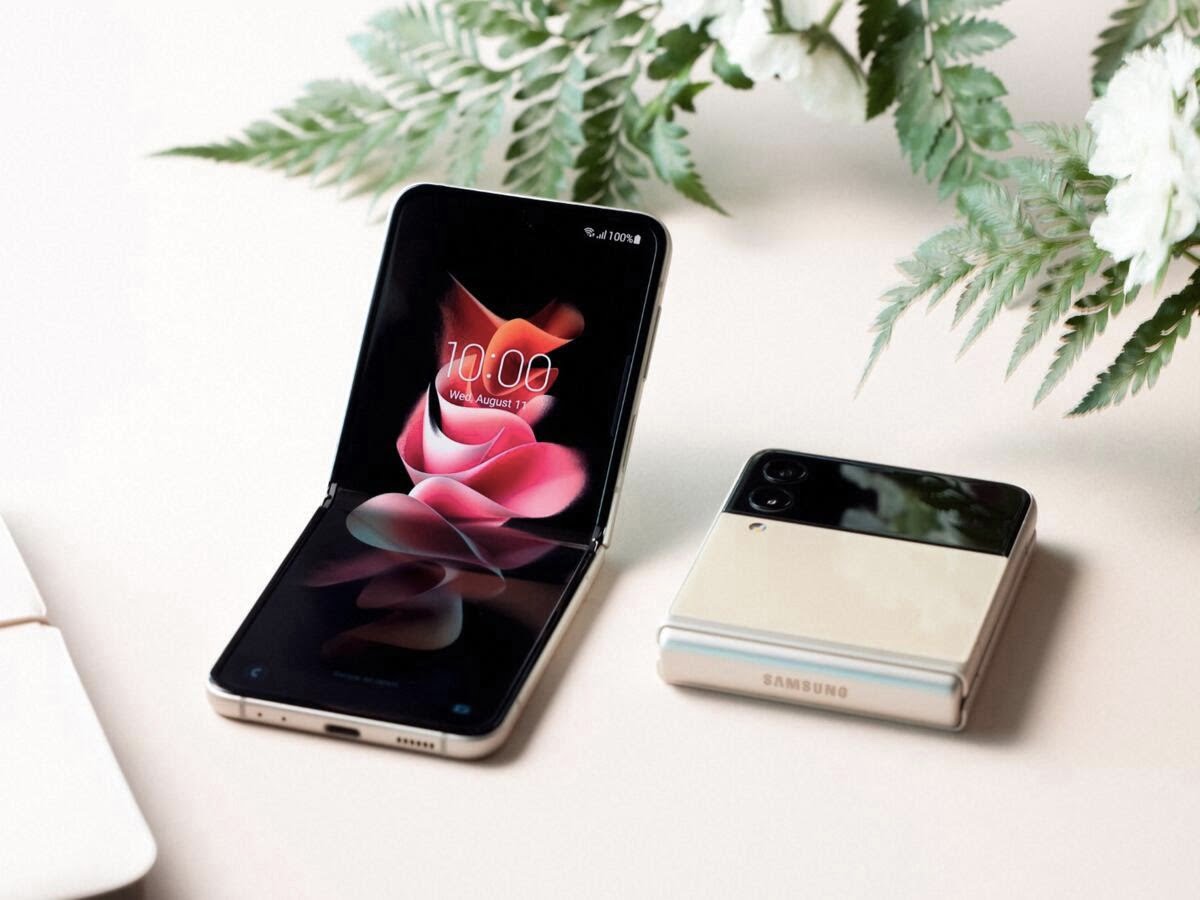 Who can go on a day without using smartphones these days? Most of us need phones in our daily activities, especially communicating or using other apps to help us with whatever we're doing. As days pass by, technology has been enhancing phones, and now, you'll find a newer version of the flip phone in the market with advanced features.
Flip-phones are old styles, and most flip-phones didn't thrive in the industry because a flatter, bigger, and thinner device that can give you a lot is more in-demand to people. Now, many people are lining up to buy the newest version of a flip phone with advanced features. Here's a Samsung Galaxy Z Flip 3 review to consider if you want to know about this phone.
What's in the Box?
The Samsung Galaxy Z Flip 3 comes with a unit, and it gives you a nostalgic vibe when you used to have flip phones. This time, everything is improved, and Samsung made sure that it's the most advanced flipped phone in the industry.
Despite incorporating an old style to today's technology, Samsung delivered it exceptionally. The style is still classy as if it's a typical smartphone that's foldable. The colors available are also appealing. Plus, the size will catch your attention because it's very convenient.
It measures 167.3 by 73.6 by 7.2 millimeters when you use it, but once you fold it, it shrinks to 87.4 by 73.6 by 17.3 millimeters. That phone will undoubtedly fit in your small pockets. Carrying it is even more convenient as if you're carrying a small gaming console. Aside from that, it only measures 183 grams.
Aside from the unit, this phone doesn't come with a stylus or other freebies. It comes with a charger. Even though the charger is fast-charging, you might still need to bring it along with you.
Specs
Display: 1080p x 2636p
Processor: Qualcomm SM8150 Snapdragon 855+
Storage: 256GB
RAM: 8GB
Cameras: Two rear cameras, one front
Ports: 3.5mm jack, USB Type-C 3.1, Nano-SIM, e-SIM
Connectivity: Bluetooth 5.0, Wi-Fi 802.11
Operating System: Android 10
Features
Many users doubt the Samsung Galaxy Z Flip 3 because it looks like it will break while folding and unfolding it. You don't have to worry because the durability of this phone is exceptional. It's advisable not to put pressure or weight on the screen, which other phones also require, but you'll be able to use this phone for a longer time. Thanks to screen protectors, screens are 80% more durable compared to other phones. Nonetheless, Samsung offers an extended warranty to customers who pre-ordered this phone in case of cracks.
However, one downside to the screen is the crease at the center. Not many users appreciate this crease because it gives the phone a weird structure. It's very visible, and others might think the screen is bloated. What's worse is you can feel the crease, which is why many think swiping is not as smooth as other smartphones. Also, you can never make the screen straight, which you need when watching movies.
Performance is another reason why this phone is worth the investment. It uses a Qualcomm Snapdragon 888 processor with 8GB RAM. These specs make it more suitable for multitasking and gaming. You'll love how quick the loading time is and how smooth you can transition from one app to another. Aside from that, you can expect minimal to zero lag once you start using it. On the other hand, gaming might be challenging, especially when you have to play tactical games because of the crease.
The battery life of this phone is also impressive. You can enjoy using the phone between four and five hours, which is enough to last a day when you're only using regular apps that don't consume too much of your phone's energy. When it comes to charging, it's fast, and it uses a 15-watt battery.
The speaker comes with an upgrade because it uses stereo speakers. Older flip phones only have a mono speaker way back, but with the new model, you can play loud music without unwanted sounds that cause noise. Playing your favorite playlist is better because whatever song is playing, it shows on the small screen once you close the phone. Moreover, it produces quality sound, especially when you're on a loudspeaker. However, some noticed that the speaker at the top is louder than the speaker at the bottom.
If you prefer to listen independently, you can connect a Bluetooth speaker or use an earphone since it also comes with a 3.5-millimeter jack.
When it comes to the small display screen, this screen is a touchscreen. You can skip a song, pause or play without opening the phone anymore. You can also use other widgets. When you're busy working on something, you can check quick notifications through the small screen display.
Moving over to the bigger screen with a 1080p display, it has punchy colors, making it more interesting. The fast touch response will meet your satisfaction because most users want their touchscreen phones to be as responsive as possible. You can assure smooth scrolling when you're swiping from left to right.
Another excellent thing about it is that it's easier to see this screen when you're outdoors. Many people struggle in looking at their phones when they are outside, even when the brightness is already at maximum. If you're waiting for someone outside, you can watch a video without having difficulty seeing the screen.
Contributing to its durability is the factory-installed screen protector, which uses a hard material. You can't dent it easily or scratch it, but swiping or tapping is no hassle at all.
You'll also admire the camera because it comes with two cameras in the rear and one at the front. The front camera uses a 10-megapixel lens, which is excellent for selfies, while the rear part has three cameras. You can get decent shots from the 12-megapixel wide camera, along with the ultra-wide rear cameras. However, some think the camera should've been improved since the phone is already advanced.
On the other hand, the photos this phone produces are not high-quality, but these are clear. There's vibrancy, which is a trademark of Samsung, and the setting highlights oversaturated colors and smoothing of faces. It's one reason why it's the best phone for selfie shots. Comparing it to other smartphones is less competitive than iPhone 12 Pro Max or Pixel 5. Nonetheless, the use of the camera is still handy.
This phone uses Android 10 as its operating system by default, but you can upgrade it to Android 11. The apps are okay but cluttered as expected about the system, but the system still needs further improvement.
Things you can do with this phone include daily activities, like using the alarm, browsing, using the health app, paying bills online, and more. When you're also browsing your phone, you will not feel any inconvenience because it doesn't lag too much, unlike other phones. When you can switch from one activity to another without crashing apps or needing to restart, This phone will meet your expectations.
Another feature that you'll admire is the built-in finger straps, which many users admire because they will make it easier to open and hold the phone. It adds convenience when you're using the phone for long hours.
Lastly, this phone has a fingerprint sensor. You can open your device without any hassle, and your phone's security is not something you'll have to worry about.
Pros
Foldable
Water-resistant
Quality of screen
Cons
Questionable durability
Limited cover screen
Challenging to open using one hand
Conclusion
The Samsung Galaxy Z Flip 3 phone received an excellent score on its overall features. Many users admire how handy and performing this phone is, yet some still wish it could've been improved.
Most users admire the performance of this phone, from playing games to browsing the net. It doesn't disappoint at all because it's fast, and apps run smoothly. With its structure, doing the typical things you do on the phone makes it more exciting.
Another good thing about this phone is how portable it is, especially when you're storing it in your pocket. You don't get the hassle of holding wide phones all the time because you can fold them anytime when you're not using them. It's very durable as well, keeping you worry-free even when you fold it for how many times in a day. Plus, the screen doesn't easily crack because of the screen protector installed by Samsung.
On the other hand, users with the camera settings could've been improved. Even though it comes with two rear cameras, the quality of the photo falls short compared to the quality of the shots taken from the iPhone 12 Pro. The camera settings are not the pride of this phone.
Nonetheless, if you're looking for something new, you should consider buying the Samsung Galaxy Z Flip 3. The price is right for its features. The durability, sound quality, battery life, and performance are some of its edges, which is why it makes an exceptional phone.
Last update was on: October 26, 2023 8:10 am