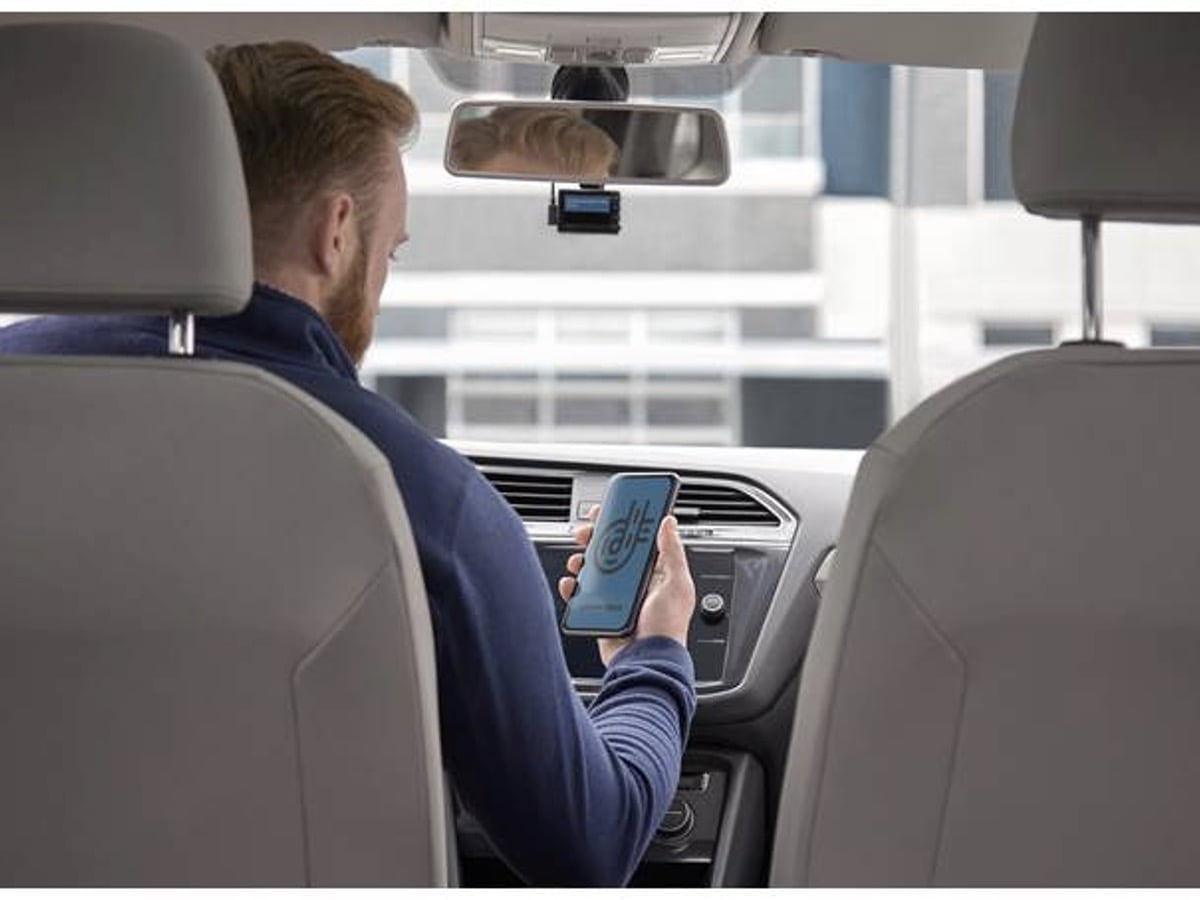 People fancy cars since day one, and these have been getting better as brands introduced new models with advanced technology. However, design and performance are what you shouldn't think about when it comes to driving. Safety is a priority, and even riding the best model in the market can still make you feel unsafe. It's one reason why people install dash cameras in their cars.
Dash cameras or dash cams are very handy when driving, especially when you're parked or on a busy road. Even when you drive safely, if other drivers don't, you can still encounter incidents. You need a handy dashcam, and if you can't decide which one to buy, here's the Garmin Dash Cam 67W review to consider.
What's in the Box?
The box comes with a Garmin Dash Cam 67W that measures 5.62 by 4.05 by 2.19 centimeters. It's the perfect dash cam for any car, regardless if you're driving a sedan or a crossover. Every car needs an exceptional dash cam on their everyday drive for safety. What you'll also love about it is that it's very lightweight, weighing 57 grams. Most drivers want a lightweight dash to cling on their rear-view mirror. Some dash cams are too heavy, breaking mirrors, but this camera will not break any mirror.
The style of this dash cam is very classy. Its all-black style is very gender-neutral, but it's very appealing. The texture of the front part adds appeal to its overall look. Moreover, its modern style will not look like a typical dashcam, making it suitable for any interior design.
The durability of this dash cam is also something that you'll undoubtedly admire because the camera alone is very sturdy. It doesn't break easily, and it's long-lasting. Even when you drop it, you can assure it can still function well.
Aside from the dashcam, it comes with a pre-installed 16GB microSD card, dual USB power adapter, low profile adhesive or magnetic mount, and vehicle power cables. You'll have all the accessories you need when you buy this box. On another note, you can also invest in other accessories, like mounts. Garmin has durable mounts as well that will secure the dashcam in your rear-view mirror.
Specs
Display Resolution: 1440p
Field of View: 180 degrees
Voice Control: Yes
Battery: Yes
Display: 2-inch, LCD
Features
The Garmin Dash Cam 67W is one of the best dash cams you can consider if you have a car or a motorcycle. Here are some features you'll love.
The battery life of this dash camera is exceptional because it can last for 30 minutes, even when the power is disconnected. It can conserve its battery as it will turn off once it detects that the car's ignition is turned off. You don't have to experience hard-wiring when you're using this dashcam.
Aside from the battery life, you can also connect it to the smartphone app of Garmin. You might need Wi-Fi to connect, and you can achieve it through the Garmin Drive. Connecting to a Wi-Fi network might be a bit challenging, but you can still connect.
The screen of this dash cam is also another feature you'll love. It's only 2-inch wide, but it gives a better view without any inconvenience. Looking at the screen is not a hassle at all, even when you're looking at it few inches from afar. The display resolution of the screen is also bright and clear. It's one reason to love this dash cam as well.
The interaction with the unit is also very hassle-free, especially the four small buttons on the side. These have the right sizes that will make them easier to navigate. It will let you turn off the added forward collision notices, distracting warnings, or lane departure warnings.
Another exceptional feature you'll love is the built-in G-Sensor that can detect shunts or accidents. You need a microSD card if you want to utilize the G-Sensor. Moreover, it records a continuous looping basis and overwrites the old footage manually or through the system.
Lastly, this dash cam clings to the mount very well. It will not fall on any sudden stops unless it's hit on purpose. The mount may be an additional accessory, but it's worth the investment because it can guarantee that your dashcam will not fall.
Pros
Very easy to set up
Captures high-quality videos
Small size
Cons
Doesn't come with an SD card
Backing up needs a Wi-Fi
Parking mode needs continual power
Conclusion
The Garmin Dash Cam 67W received an above-average rating. Users admire this dash cam because of its features. Despite some features necessary for improvements, this dashcam is very competitive against other dash cams in the market.
The battery life is the best feature that most users love about this dashcam. It can last for 30 minutes without any charger connecting it. You can use it on most of your rides, and you don't need to think of having drained batteries. Moreover, there's a feature on this dashcam that will stop when the ignition is turned off.
Garmin will also let you connect to its smartphone app without ease, as long as you have a Wi-Fi connection. You can control the dashcam easily, and the small buttons on the side are very easy to navigate.
Aside from that, the dashcam records exceptional videos that you'll find handy in your daily drive. Users appreciate how clear the recorded videos are. Moreover, they also love the screen in its 1440p resolution. It's easy to see the videos clearly without excessive brightness, and you'll find it hassle-free to view.
On another note, other users didn't admire how this dash cam didn't come with mounts. It only comes with cables and an SD card. However, spending a bit more on mounts because it's very sturdy. You can assure that your dashcam will not fall, even when you speed up.
If you need an exceptional dash cam, you can never go wrong with the Garmin Dash Cam 67W. It not only captures high-quality videos, but it's also very durable. If you're not very techy, you can use it with ease because the controls are easy to understand, and using it is straightforward. Moreover, it has an excellent design.
Last update was on: July 27, 2023 11:29 pm