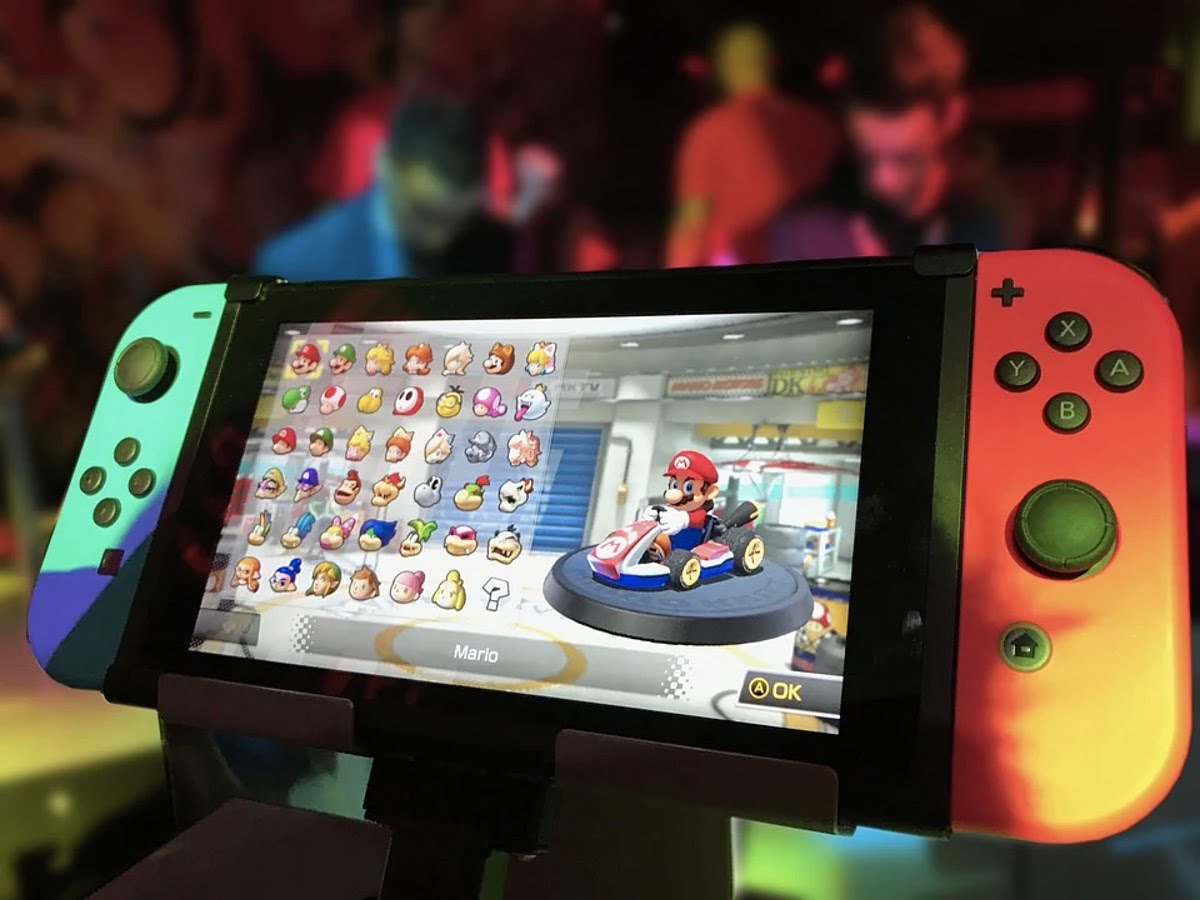 Nintendo has been giving joy to gamers since day one. From the release of its first console and up to now, it never stopped improving what it can for a better game experience. It released portable gaming consoles to make it easier for gamers to enjoy playing at home or outdoors. Sony tried to introduce portable consoles, but Nintendo undoubtedly reigned longer because, up to now, it's still competitive when it comes to portability.
If you're searching for a portable gaming console, you should consider switching to Nintendo's line of products. The price may be a little higher than average gaming consoles in the market, but you'll get the worth of your money. If you can't decide which Nintendo console to buy, here's the Nintendo Switch OLED review to help you decide.
What's in the Box?
The box comes with a Nintendo Switch OLED that measures 9.5 by 0.55 by 4 inches, which gamers find the size very exceptional for any game. Despite its bigger size, it's still very portable because it's lightweight. It only measures 0.71 pounds, which you'll find very convenient when you bring it anywhere you go.
The style of this console stays classy in monochromatic color, yet it's still appealing because of its minimalistic vibe. Its matte texture also adds appeal to its overall look. Moreover, you can assure that it will not easily break because it comes from high-quality materials.
Aside from the Nintendo Switch console and 2 Joy-Con controllers for both R and L, the box also comes with two Joy-Con controller straps, a dock with LAN port, power adapter, and HDMI cable. You'll get the best deal out of this box because it has everything you need for an exceptional gaming experience.
Specs
Display Resolution: 1280p by 720p
Processor: Nvidia Custom Tegra Processor
Connectivity: Wi-Fi 802.11
Ports: USB Type-C, 3.5-millimeter audio jack
Audio Output 5.1 Linear PCM
Video Output: Up to 1080p through HDMI, 720p through handheld mode
Storage: 64GB (expandable to microSDXC card up to 2TB)
Features
The Nintendo Switch OLED has been the topic of gamers in the market since its release, and many gamers can't get enough of it because of its features, like the following.
The display resolution of this console at 1280p by 720p is impressive, especially the multi-touch capacitive touch screen. Playing any game is hassle-free and enjoyable since the touchscreen interface is responsive. The 7-inch OLED screen will give you everything you need. However, it will not give you a 4K-resolution. The display is like a regular Switch, but you can still enjoy whatever game you're playing.
You can count on its performance once you start using it since it uses an Nvidia Custom Tegra processor. You will not struggle in dealing with sluggishness because you can play any game with the right speed performance. Also, there are no sudden crashes of apps or games even when you use them for longer hours.
Aside from the performance, the design and form of this OLED console are also impressive. It's not only wider, but it also has an adjustable stand. It makes it easier to play in a tabletop model. I also have a wider kickstand, which is similar to a Microsoft Surface. It adds convenience when you're on a tabletop mode, letting you play the console in the best position.
Also, this Nintendo console comes with an improved quality, which you'll appreciate more. However, if you're expecting a Dolby Atmos-like quality, it may not meet your expectations because the speakers had mere upgrades.
The battery life of this gaming console is also impressive since it can last for about five hours to nine hours. If you often play outside, you can play your favorite game for longer hours without worrying about the battery life. When you're about charge it, it will only take about three hours.
You'll also admire its internal storage, letting you store apps or games up to 64GB. For a small gaming console, it's already very impressive. You can download any game you prefer without worrying that your gaming console might have full storage immediately.
Lastly, this Nintendo console supports Wi-Fi 802.11 connectivity, letting you connect to your internet and account without any hassle. Its fast connection will please you, letting you enjoy it more.
Pros
Bigger screen
Better contrast ratio
Bigger internal storage
Cons
Uses recycled specs
Only has a few upgrades in TV mode
720p resolution screen
Conclusion
The Nintendo Switch OLED is one of the best gaming consoles that most gamers recommend. Many gave it an outstanding rating because of some features that they admired.
The screen is not only better by contrast, but it's also exceptional by size. It's bigger and wider than the typical Switch, and it has exceptional display resolution. It may not be a 4K-resolution, but many gamers are happy with how responsive its multi-touch capacitive screen is. Regardless if you're playing Mario Kart or other games, you'll have a good time navigating the console.
It also comes with an improved kickstand, which is wider and studier. If you often play in a tabletop model, you can leave the kickstand on, and your console will not fall at all. Aside from that, gamers also love the built-in wired LAN port, letting you play in a more stable connection.
Aside from the kickstand, gamers also love the 64GB-internal storage of this gaming console. You can install any game you prefer. Nothing stops you from playing all the games you want with its bigger storage, unlike other gaming consoles.
Many gamers also love how the box comes with a lot of things. Aside from the main console and the controllers for R and L, other items are included, like the straps, HDMI cable, and adapter. You don't have to purchase these separately, which is a good thing.
If you're getting tired of playing a big console, it's time to switch to a smaller one, like the Nintendo Switch OLED. It may be smaller than typical consoles, but it can give you an exceptional gaming experience. Moreover, the size is better and the display resolution, which is why it's worth your investment.
Last update was on: August 1, 2023 8:24 pm