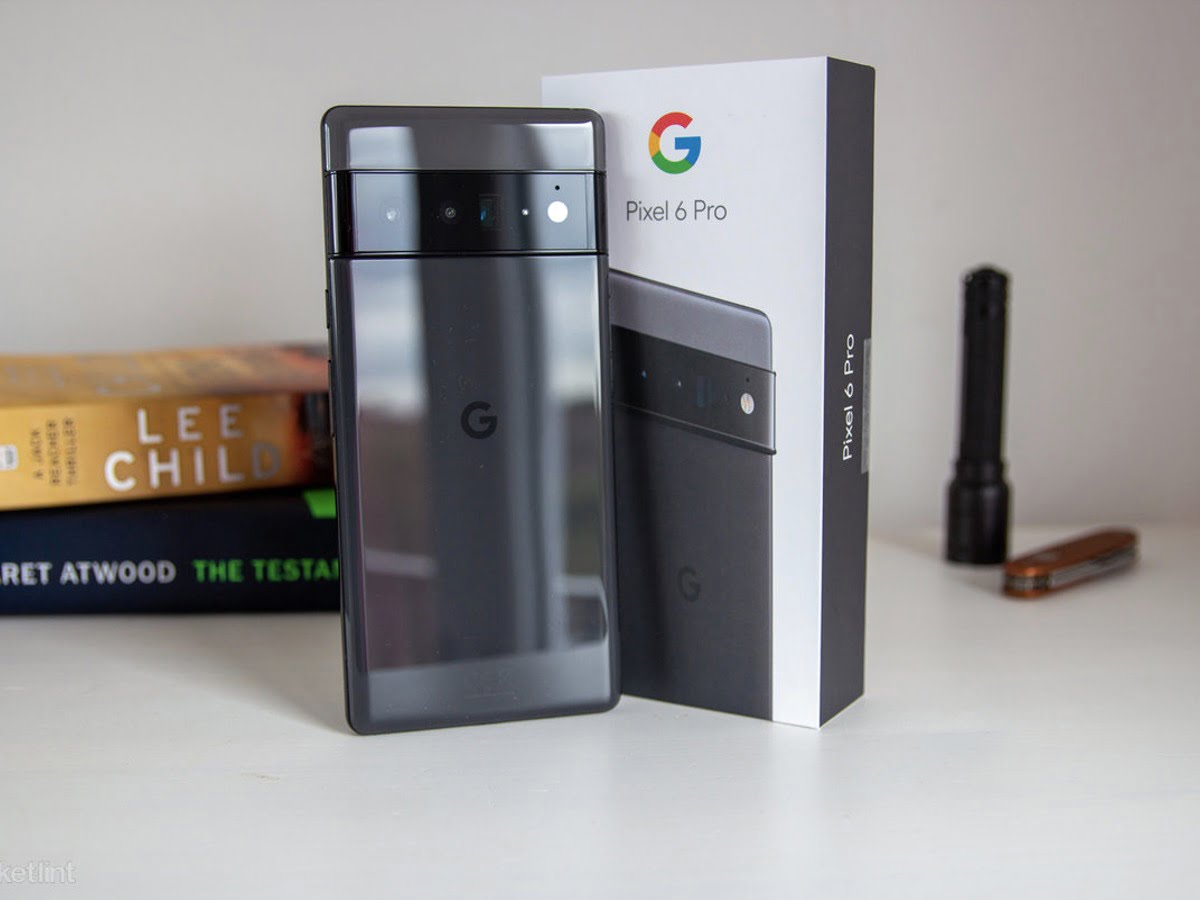 Smartphones are everywhere, that even kids know how to use these. People consider these as a necessity because there are many things you can do with a smartphone. Communicating with someone overseas or a few blocks away is easier. Playing games is convenient because you can play them on a portable device, and taking photos is hassle-free because all smartphones are built with cameras. However, there are too many options that will leave you undecided. Here's the Google Pixel 6 Pro review if you want to find one with exceptional quality and performance. 
What's in the box? 
The box comes with a Google Pixel 6 Pro smartphone that measures 6.45 by 2.99 by 0.35, the perfect size for most hand-sizes. There's no discomfort when holding the phone, especially when you're walking because of its size. Furthermore, it's not too small or big for your hands. When it comes to convenience, you'll love it more because it only weighs 210 grams. 
The design of this smartphone is another reason why users love it. Google did an excellent job making this model look premium because of the color options, like Stormy Black, Cloudy White, and Sorta Sunny. Regardless of any design, you select, it's very elegant in the eyes. 
Aside from the style, the sturdiness is also impressive. You don't need to replace your newly bought model immediately because it will last long. It uses high-quality materials, especially the screen, making sure it doesn't break easily when you accidentally drop it. 
This unit doesn't come with other freebies except for the inclusive charger for its 4,905mAh battery. It has nothing if you're expecting other stuff, like earphones, because there's no 3.5-millimeter audio jack. 
Specs
Display Resolution: 1440p by 312p

Processor: Octa-core

RAM: 12GB

Internal Storage: 128GB, 256 GB, and 512 GB

Operating System: Android 12

Connectivity: Bluetooth 5.2, Wi-Fi 802.11

Camera: Rear has 50MP wide lens, 48MP telephoto, and 12MP ultra-wide lens; Front has 11.1MP ultra-wide lens

Ports: One USB Type-C 3.1
Features
The Google Pixel 6 Pro is one of the most competitive smartphones in the league because it's not only elegant by style, but the other features are interesting. 
The battery life of this model is one feature you'll find handy because it's long-lasting. On moderate usage, you can use this phone for a whole day without recharging. You can even squeeze the battery life to 48 hours when you put it on its Extreme Battery Saver mode. 
The battery is fast-charging, letting you recharge your drained battery to 50% in 30 minutes. You also have the option to consider Qi wireless charging. You'll experience a faster one. This phone will give you nothing but convenience if you love the outdoors because the battery doesn't drain easily. You can maximize its usage on many things, like taking videos or photos while you're on a hike or at the beach. 
The performance is also another thing you'll admire about it because it uses an Octa-core processor, making it handy on many things. There's no slowness when you multitask, switching from gaming to watching series because the processor speeds up the performance. 
Aside from the performance while browsing the internet, it's very suitable for gaming as well. Thanks to its 12GB, there's no interruption when you start playing your favorite game. Regardless if you're playing a tactical game or an adventure, you'll enjoy any game in this Google model. 
The camera quality is not disappointing because it will give you a clear shot, even when you use the front camera. There are lesser noises in the background of the camera, which is another good feature about it. On the other hand, their rear camera meets the expectations of the users in the market. 
The display resolution of this phone is ideal for some users because of the crisp picture quality. You'll enjoy watching anything on your screen because it assures HD graphics, and the colors are balanced. 
Lastly, you'll love the audio quality of this smartphone because it doesn't create too much noise when you play on the stereo. Listening to any music genre is soothing in the ears because it's not noisy at all. Plus, the speakers are built tough, which is why there's no need to worry about its durability. 
Pros
Big display screen

Compatible with Android 12

Long-lasting battery life
Cons
No microSD slot

No 3.5-millimeter audio jack

Contentious style
Conclusion
The Google Pixel 6 Pro comes with competitive features that many users admire. Most gave it an above-average rating because it keeps up with the other smartphones in its league. Even though there are some points for improvements, the overall performance of this mobile phone is very impressive. 
The performance is already one reason why users admire it. The processor it uses prevents the phone from slowing down, letting you browse without any hassle. You can even watch your favorite series or movies without lags or play your favorite game smoothly because of its 12GB RAM. 
The battery life is also another feature to love because you can use it for one whole day without any recharging if you're on moderate usage. You can recharge to 50% of the battery's life in 30 minutes if you need to recharge. Plus, you'll love it more since it's compatible with wireless charging. 
Users also love the display resolution of this phone because it displays graphics of high quality. You'll enjoy playing your favorite game more because of the graphics, or you'll have a good time watching anything. 
On another note, not all users admire the design of this smartphone because it's too plain or modern. It uses monochromatic colors, which other users admire, but not all are fans of its styles. Nonetheless, the performance and battery life are impressive enough to gather an above-average rating from many users. 
If you can't find the best smartphone to buy that's affordable but performing, Google Pixel 6 Pro is the best option. It's not only excellent in multitasking, but it's also impressive in other features, like the battery life and camera quality. It's also not as expensive as high-end brands that provide the same features.
Last update was on: July 29, 2023 4:24 am