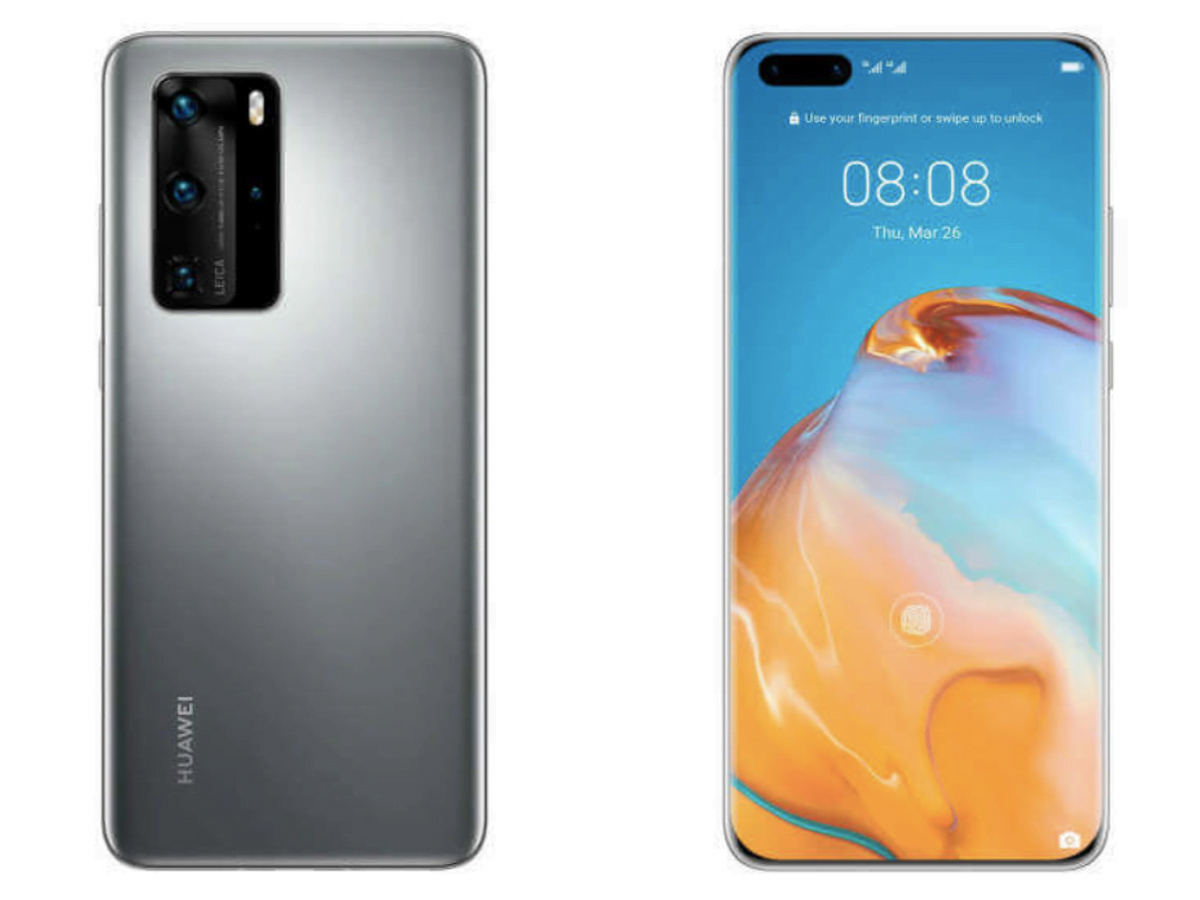 Last year, Huawei wowed us with the Huawei P30 Pro, one of the best high-quality camera phones we've ever seen. From the excellent image quality to its periscope zoom camera, Huawei did not disappoint its users. This time, Huawei is back with one of its latest innovations. They are onto something risky, and they are ready for it.
Introducing Huawei P40 Pro with an upgraded camera system and expertly designed features. However, there's a catch: there are no Google services. But before you walk away from this Google-free offering, the P40 Pro is more than just your dream camera phone.
Stick around to find more about Huawei P40 Pro review.
The Best Camera Phone Around
Let's start with Huawei P40 Pro's standout feature. The P40 Pro camera is a 50-megapixel, 1/1.28 inch primary camera sensor, the largest of any smartphone available in the market. It also has a 12-megapixel telephoto camera and a 40-megapixel ultrawide-angle sensor. With its overwhelming features, you can count on with P40 Pro to give you incredibly detailed photos with a wide dynamic range.
There's no need to worry about low-quality night mode shots because P40 Pro can truly see in the dark with its excellent detail capture. Even though you live in a light-polluted town, you can still capture the stars in the evening.
Huawei's P40 Pro's 40MP ultra-wide cine-camera is a brilliant upgrade from the P30 Pro. It has a larger sensor with four times resolution, resulting in clean-looking images and better low-light performance in ultra-wide mode.
The 32 MP selfie shooter can capture several colors and details in any lighting conditions.
The P40 Pro also stands on its promise as one of the best selfie cameras around. What's more impressive is its ability to capture individual hairs and skin tones in any environment.
Over the years, Huawei's camera app has always been the best in the gadget market. It maintains a perfect balance between its overwhelming features and ease of use. As an entire camera package, the Huawei P40 Pro is the best smartphone camera you can purchase.
Design and Performance
One of the distinguishing aspects of the Huawei P40 Pro is its design. The P40 Pro stands above other modern smartphone designs with its spot-on styling.
The rear design of P40 Pro has a matte-finish, frosted glass. Although OnePlus and Xiaomi have a similar design choice, the P40 Pro has a more fabulous take on it. When the frosted silver design hits the light, it morphs into a shade of white, blue, gray, and silver.
Although the massive camera component overpowers its elegance, the neatly arranged sensors and lenses give it a more classic touch.
When it comes to its ergonomic features, the P40 Pro is a comfortable camera phone to hold. It also has ultra-smooth edges that fit precisely into your palm. Swipe-based gesture controls were also made accessible. Some devices have a terrible transition from metal to glass, making it difficult for seamless gestures. But with P40 Pro's curved screen glass, swiping in and out from any direction becomes smoother.
In terms of its performance, the Huawei P40 Pro is powered by Kirin 990 processor, just like the previous Huawei Mate Xs and Mate 30 Pro but with lesser GPU performance. Its processor is an octa-core chip with a separate Neutral Processing Unit intended for artificial intelligence duties. With its 8GB of RAM and 256GB of storage, you can expect a smoother performance for P40 Pro. It also has a 5G modem for improved efficiency and reception.
Battery life is excellent, with its 4,200mAh cells, which lasts for two days. It also supports wireless and wired charging that will take an hour and 10 minutes to reach its full capacity.
Huawei P40 Pro Specs
To give you proper knowledge of what Huawei's new offering has to offer, check out this complete list of P40 Pro's specs.
58-inch OLED display
Octa-core CPU with Dual NPU
8GB of RAM
256GB storage
50MP f/1.9 primary camera, a 16MP f/2.2 ultra-wide camera, and an 8MP f/2.4 telephoto camera
4,200mAH with 40W wired/wireless charging
EMUI 10.1 / Android 10 software
Summary
Overall, the P40 Pro has an excellent hardware system with a sleek and ergonomic design. The camera performance sets it apart from all the modern Android smartphones we see today. It also has a long-lasting battery to ensure that you can enjoy its dreamy camera and smooth features.
The Huawei P40 Pro costs at around $1,120. The hefty price tag is not much of a surprise, given the prices of the latest smartphones released today.
Great Phone without Google Apps
The lack of Google service is the most disappointing downside of Huawei P40 Pro. It means no Play Store, no Google Maps, and, most of all, no Youtube.
However, if you think you can survive with a Huawei phone without Google, you can make do with Huawei's own App Gallery. It has a list of great apps in place of Google. You can also use the Phone Clone app to transfer the majority of your favorite apps.
Aside from its Google-less software, the P40 Pro doesn't have a headphone jack. It also has a reduced audio quality that can ruin your viewing experience. You better have wireless earbuds if you want to listen to anything using this phone.
Final verdict
There's no denying that Huawei P40 Pro is a remarkable piece of hardware with the state-of-the-art camera performance. From its ergonomic design, long-lasting battery life, superb camera, and screen display, Huawei P40 Pro will not let you down.
Despite the lack of Google services, you cannot ignore its hardware strength. Nevertheless, Huawei P40 Pro is arguably one of the best camera phones in the gadget market.
Last update was on: May 1, 2023 8:59 am