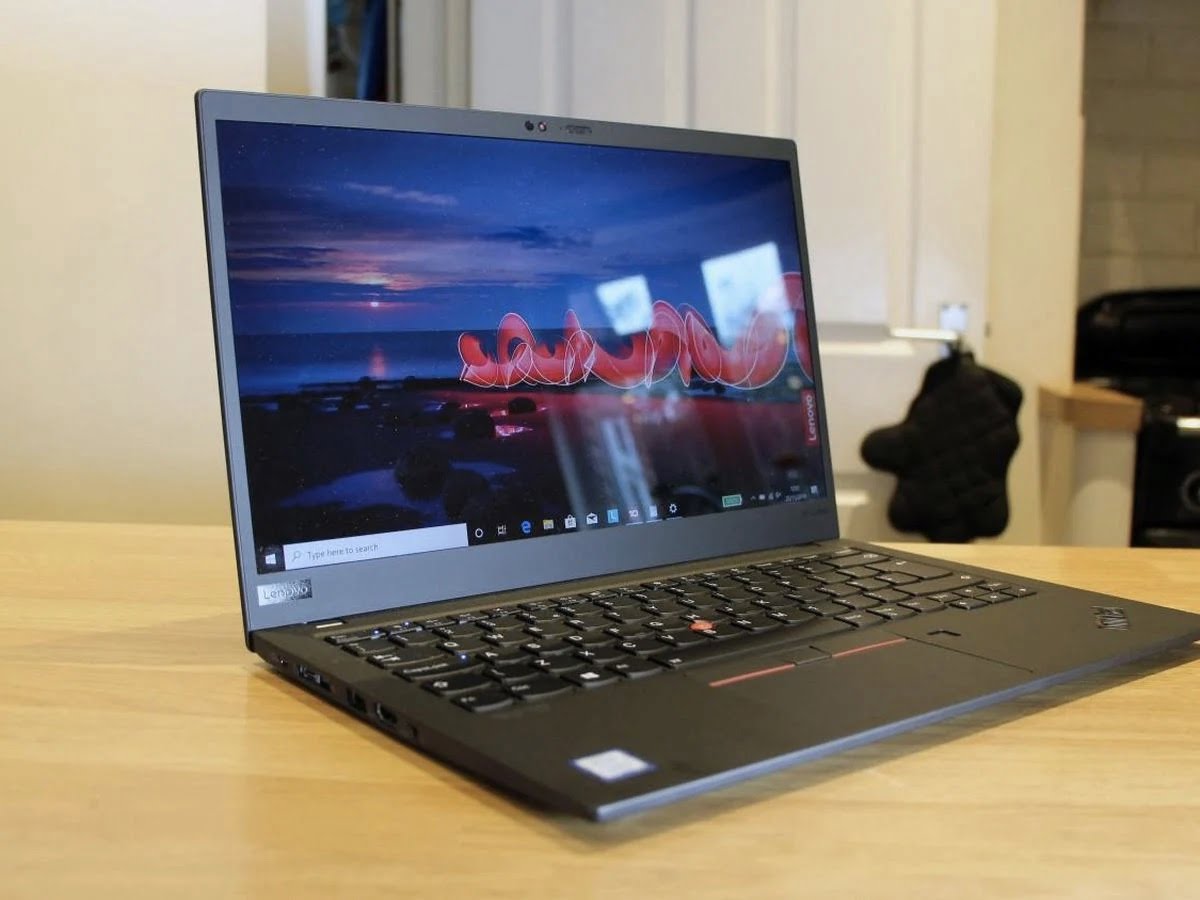 Laptops are becoming more in-demand these days because of the work-from-home setup. While some companies prefer desktop computers, most already switch to laptops because it boosts flexibility and productivity, especially when you're a student or an office worker. 
On another note, there are many laptops you'll stumble on in the market. Finding a performing laptop is not hassling, but if you are to find a flexible one, Lenovo is the best brand to check out. There are many models available in the market, but if you're looking for a recommended one, here's the Lenovo ThinkPad X1 review to convince you why you should purchase it. 
What's in the Box?
The box comes with a Lenovo ThinkPad X1 that measures 297.5 by 232.7 by 11.5. It's the best size for students and workers because working or studying is more convenient. The display screen that measures 13.5 inches is very handy, especially when you're doing office works. You will also not have a hard time carrying it anywhere you go because it only weighs 1.15KG. Regardless of whether you carry it in your arms or put it in your bag, it's lightweight despite its bulky structure. 
You'll love the design because it stays classy in its monochromatic color. It doesn't go out of style because it still has a modern touch, which gamers love. The keyboard also matches its overall appeal because it has a classy style. Moreover, its shape matches its flexible features where it doesn't look weird when you flip it. 
You can assure its durability since it comes from high-quality materials. It doesn't break easily, and it's heavy-built, which is another advantage from other brands. It may look bulky, but it's not very heavy to bring at all. 
Aside from the laptop, it comes with a charger, but no stylus is included since the screen is not a touchscreen.
Specs
Display Resolution: 1920p by 1080p

Processor: Intel Core i7 8th Gen 8550U

RAM: 16GB

Internal Storage: 1TB

Ports: one 4-in-1 Card Reader, one HDMI port, one USB 2.0, and one USB 3.0

Connectivity: Bluetooth 
Features
The Lenovo ThinkPad X1 comes with many competitive features, like the following. 
The performance is one of its best features as it uses an Intel Core i7 processor. It's very reliable when you're multitasking. It's more hassle-free to switch because there's no lag when you move from one software to another. You can browse the internet without slowness while using the laptop. Plus, it's also exceptional when you're watching your favorite movie or playing any high-end games. 
You'll love how this Lenovo laptop performs with its added RAM. Nothing is stopping you when you're playing any game. If you enjoy playing Valorant or NBA on your laptop, there's no sluggishness at all. 
Aside from the performance, this laptop's audio quality is also impressive. You can play your favorite playlist without discomfort because it doesn't create any noise, even when you turn the volume up. It gives a balanced sound quality to let you enjoy any music or sound through its stereo. Furthermore, it's not hassling to control the audio player because there are buttons to control these. 
This Lenovo model will meet your standards because it provides decent video conferencing for the web cam's quality. When you're using the video, there are fewer noises, letting the viewers see you in a clearer image. Aside from that, it has a built-in video microphone that makes it more competitive compared to other brands. Listeners can hear you without any problem because your audio is clear, and it's not distorted. 
The display resolution of this laptop also makes it one of the best options if you're picky on display resolutions. It displays high-definition graphics, especially when you're playing games. Also, you'll enjoy watching any movie because it has a wide display screen that measures 13.5 inches with 450 nits. On another note, it doesn't have a touchscreen interface, which is one thing that gamers had because of its big screen. 
Lastly, the battery life of this Lenovo laptop is impressive as it can last for 12 hours. It's one of the most suggested brands when it comes to battery life because it's long-lasting. If you often bring your laptop out to work in cafés or working spaces, you will not have a hard time being a heavy laptop because you can use it for long hours without recharging it immediately. 
Pros
Powerful performance

Long-lasting battery life

Very light
Cons
No HDMI port

Small function keys

Bulky look
Conclusion
The Lenovo ThinkPad X1 is part of the options you can consider if you're looking for a top-performing device for your work or studies. It's very flexible because you can flip it until it's folded in tablet form. Users gave it an outstanding rating, which is why many reconsider buying it. 
The battery life is an impressive feature that users admire. It's long-lasting that it can last for 12 hours at moderate usage. Working outside will not be your problem because your laptop can last for many hours without charging it. 
The performance and RAM are also exceptional, ensuring that you're productive as you use them in your daily activities. Regardless if you're using it at work or for studies, you'll be in your full productivity because the sluggishness will not interrupt you at all. 
Lastly, users also admire the classy design with a modern touch. Even though this Lenovo laptop looks a bit bulky, it's very lightweight, making it very convenient to carry outside. The keyboard and chassis match the style of this Lenovo laptop, which makes the overall appearance very appealing.
On the other hand, users didn't admire the web camera quality a lot. Despite giving decent videoconferencing sessions, it still falls short on the clarity of the camera. Some brands have competitive cameras, and other Lenovo brands also have, but the ThinkPad X1 still needs improvements. 
Nonetheless, this Lenovo model is already worth your money. It's long-lasting when it comes to its battery, and its performance is not disappointing at all. Moreover, the audio quality is also another feature you'll love, especially if you often listen to music. 
Last update was on: May 19, 2023 8:56 pm